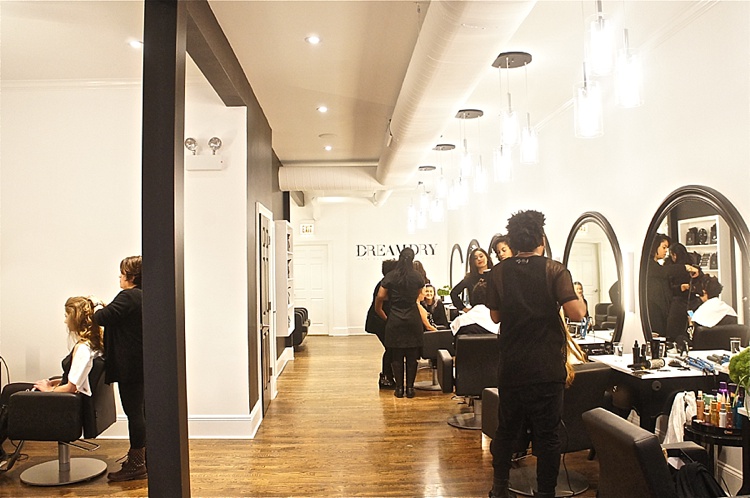 Ladies, women and girls of all ages. DreamDry has arrived! Before I talk about meeting the stylist and designer to the stars, Rachel Zoe (eek!), let me give you the quick scoop on Chicago's newest and hottest hair salon. Rachel and partner, Robin Moraetes' new blow out bar officially opened in Lincoln Park this past Thursday. In a charming walk up, expect to feel right at home with luxury products and services. Think iPad menus, chic decor and the comfiest chairs you will sink right into. Offering a bevy of blowout styles and up-dos (no cuts), services start at $40. Their signature move? Blasting your hair with freezing cold water during your wash, for the shiniest and silkiest hair. Pain is beauty ladies.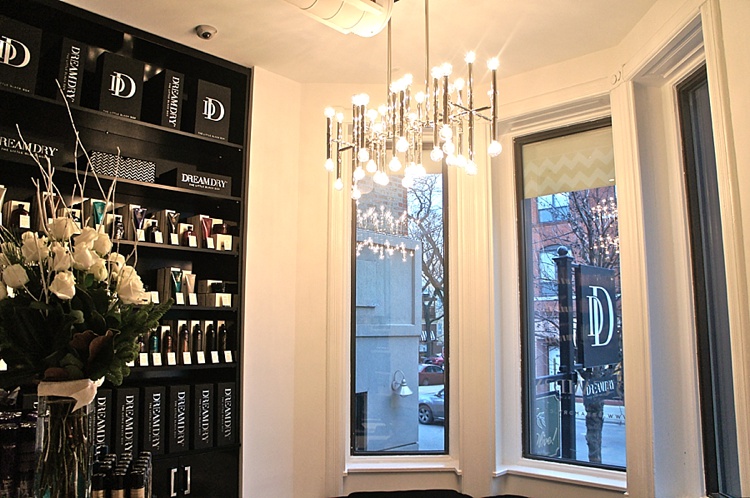 So let's get to the good stuff. Rachel and Robin hosted quite a bash prior to opening and I was oh so lucky to attend. After hours of figuring out the perfect outfit and red lipstick, I was off in a cab to Armitage. I was so nervous about traffic, I arrived early. Now everyone knows you cannot be the first person to a party. Fashionably late is real girls. Especially if Rach and Roger (her husband) are in the house. So not wanting to appear desperate by being the first to arrive, I knew I had to kill some time.  So I strolled up the street and popped by Art Effect (a wonderful gift shop btw!) and roamed around a little.  Longest fifteen minutes of my life I'll tell ya. So after what seemed like an "oh, I just got here" appropriate time, I waltzed right into DreamDry. The place was packed. Apparently nobody cared about the social suicide faux pas of being on time. I hope this means punctuality is coming back in style. Luckily the Moet champagne was flowing and I spotted some of my favorite blogger babes Peggy, Samantha, Jill and Sara!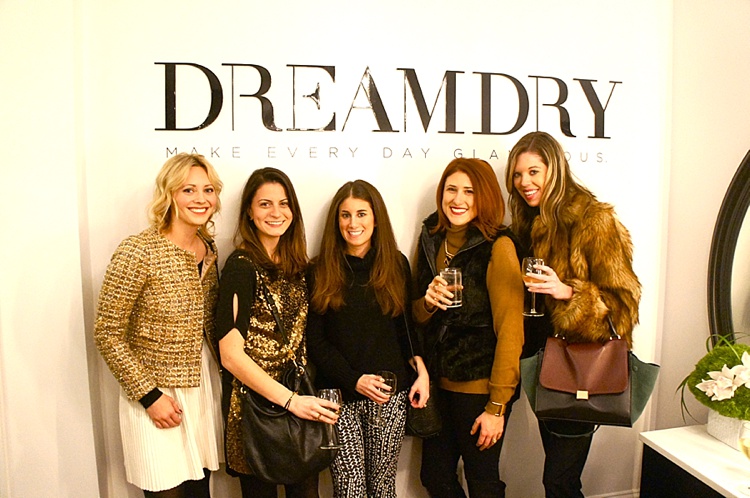 Vosges chocolates accompanied our bubbly and the house was slammed in anticipation of meeting THE Rachel Zoe. I want to take this time to point out the Swarovski DreamDry champer bottle below. They thought of everything.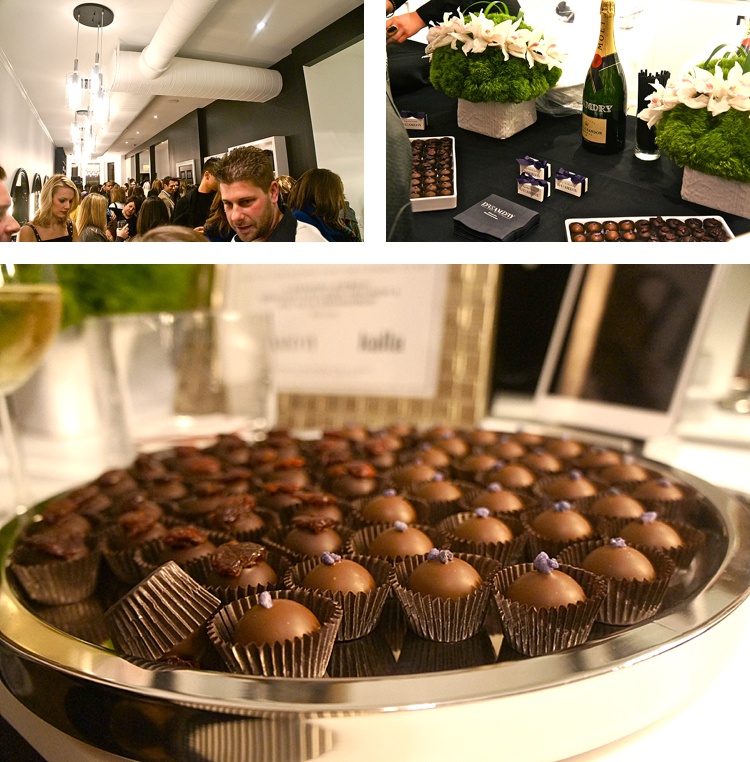 Rachel and Robin were nowhere to be found, as they spent the first hour answering questions with the press. I just so happened to be standing in the very back, next to a random door, which is where they decided to sneak into the party. Talk about being at the right place at the right time! I was literally standing right next to Rachel Zoe and I didn't even know. It was mayhem. As soon as everyone realized she was there, people were swarming. Can you imagine this happening to you?! But she was so sweet and gracious. Extra tiny and beautiful, she looks exactly as seen on TV and in the magazines. Her hair is fabulous and I of course snagged a photo!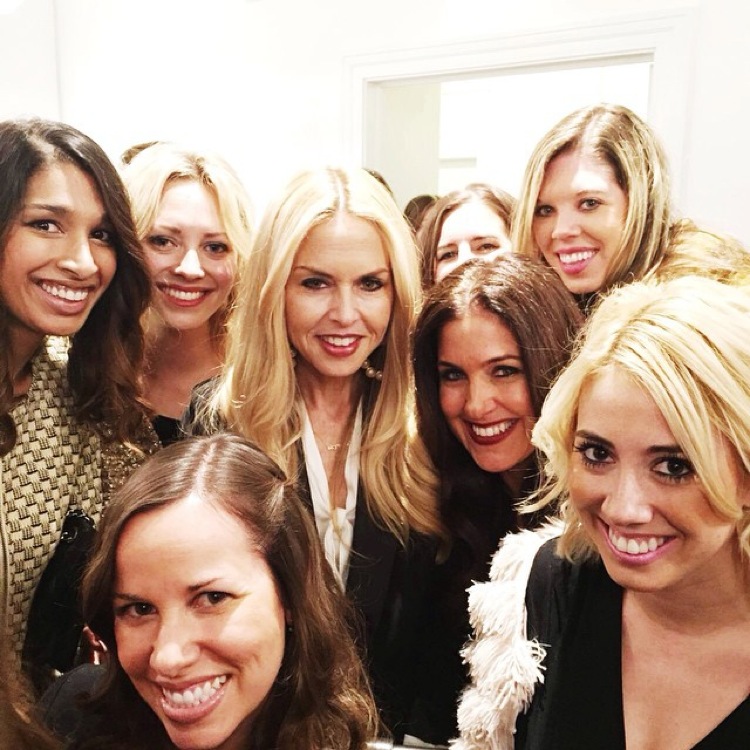 Yep, that's me and my BFF Rachel Zoe!
Rumor has it that there is a secret room upstairs where VIP's receive blowouts. I do not have the details but I will definitely be looking into this. You can also find DreamDry in New York and I could not be more excited to welcome them to Chicago. Now carry on and make an appointment for that upcoming holiday party you have this weekend. You will not be dissapointed.
If you want to get to know Rachel Zoe and Robin Moraetes a little more personally (ex. where they eat in Chicago and their favorite baby stores), you can read a great interview here!