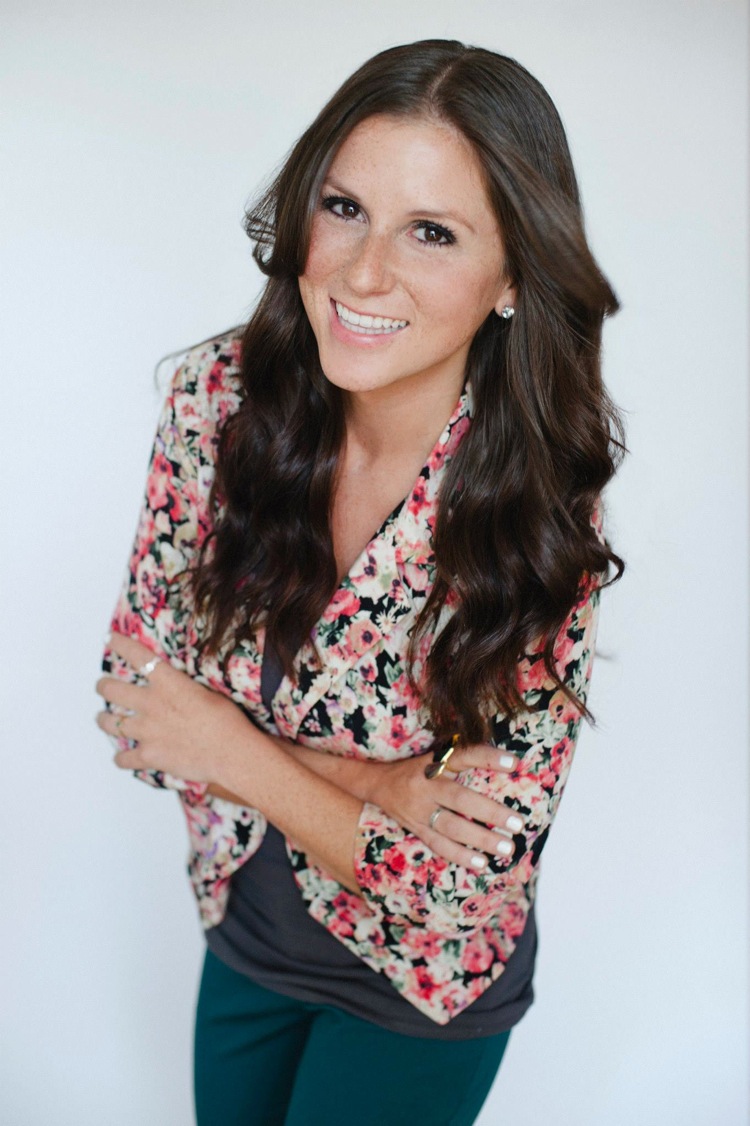 "It all started with a mouse." -Walt Disney
If you are new to Cedar & Rush, Work Smarter, Not Harder (WSNH) is a weekly column showcasing Chicago's leading ladies – think CEO's, entrepreneurs, and everyday women making a difference – and how they work smarter, not harder. I decided upon Monday so we can kick off the week as productive and as motivated as possible. If you love a particular piece of advice or have any tips of your own, please share by tagging #WSNH2015 on Instagram and Twitter.
I am pumped to have the fashionable, Katie Schuppler on today's Work Smarter, Not Harder! Named one of Chicago's best personal shoppers, she is also the wardrobe stylist behind the The Whitney Reynold's Show. And trust me, there is more to her looks than what meets the eye. But don't take my word for it. Katie is dishing out a full plate of "how to hustle" and "get sh*t done". So get those pencils out and take it away Katie.
Katie, tell us a little bit about yourself and what you are currently working on.
I am the owner of my business, KS Style Consulting in Chicago. I also have my blog, Fashion Speak and own a bracelet and cuff brand with my fiance called Belt & Wire.
What time do you typically get up in the morning?
My morning schedule changes by the day but typically anywhere from 6 AM to 8 AM.
How do you take your coffee and what do you typically eat for breakfast?
I have never been a big breakfast person so a sugar-free peppermint or sugar-free vanilla almond milk latte with an extra shot does the trick!
Quickly walk us through your morning routine: 
When I wake up in the morning, I make my coffee and then jump right into answering emails, post to my Instagram accounts, and work on my blog.
What's the best way to get your foot in the door of your dream job? 
I think having that determination and a dream in mind will get anyone the job they have always wanted. But networking is key! Social media is a great help with that if getting to every event in your field of work isn't realistic. I also recommend working a job in your career of choice (even if it is not your favorite position) because you learn other perspectives that will later help you in a higher up position.
What resources do you use to stay organized and remember tasks?
I would not be able to function without my planners (yes plural) I have to put reminders for everything in my phone and my schedule as well as have a physical day planner just in case something happens to one or the other.
What mistake do you see people constantly make that they should be aware of?
Not investing, time and effort in your website. So many people do not have websites and as a consumer it is very frustrating. Take the time to make your site look approachable (or hire someone to do it) and fill it with testimonials from clients, articles written about you, and a detailed "about" section. People love to know the knowledge you have and like to know your story!
How do you conquer your inbox?
 I answer my emails first thing in the morning or make a goal to answer all of them before I go to bed at night. Depends on how ambitious I am feeling! I like to get back to people as quickly as possible if I can because I expect the same from others.
How do you format your emails?
 I like to keep my emails short and sweet and starting with a "hope you are doing well" and if I know the person I am emailing well I like to comment or congratulate them on what is going on in their lives.
How do you make time for working out and staying healthy? 
One of my favorite things in life is working out, it is my therapy so I try to work out in some form every day. I run everyday and hike with my fiance when the weather permits. I also follow a vegan lifestyle and have for the past decade so that keeps me energized and healthy! As for cocktails, I try to keep "Drinking nights" to one or two a week.
What's your favorite tips for keeping an organized workspace?
Like I said I love my planners, and I also like to keep things in a pile in order of "first" priority to make sure to get everything done on time. Also, keeping your workspace clean (hard to do I know) really helps keep your stress level down.
Favorites:
* Favorite Apps: iHeartRadio, Pinterest, Instagram, Facebook, Etsy, VSCOcam and YouTube.
* Favorite Books: I actually prefer fashion magazines to books for my reading pleasure!
* Favorite Websites: Style Me Pretty, ShopStyle, LookBook Store, Style.com and ShopBop.
* Favorite Gadget: My Ipod, I am a runner on the daily.
Up Next? Want to take your business to a new level? Then mark your calendar for Melissa Jones! Melissa has worked in the corporate world and mastered how to coach entrepreneurs and upping their game. She also hosts webinars and monthly events (which are so fun!) where entrepreneurs can meet and collaborate. #GirlBoss at it's finest.
Want more? You can find all Work Smarter Not Harder posts right here.