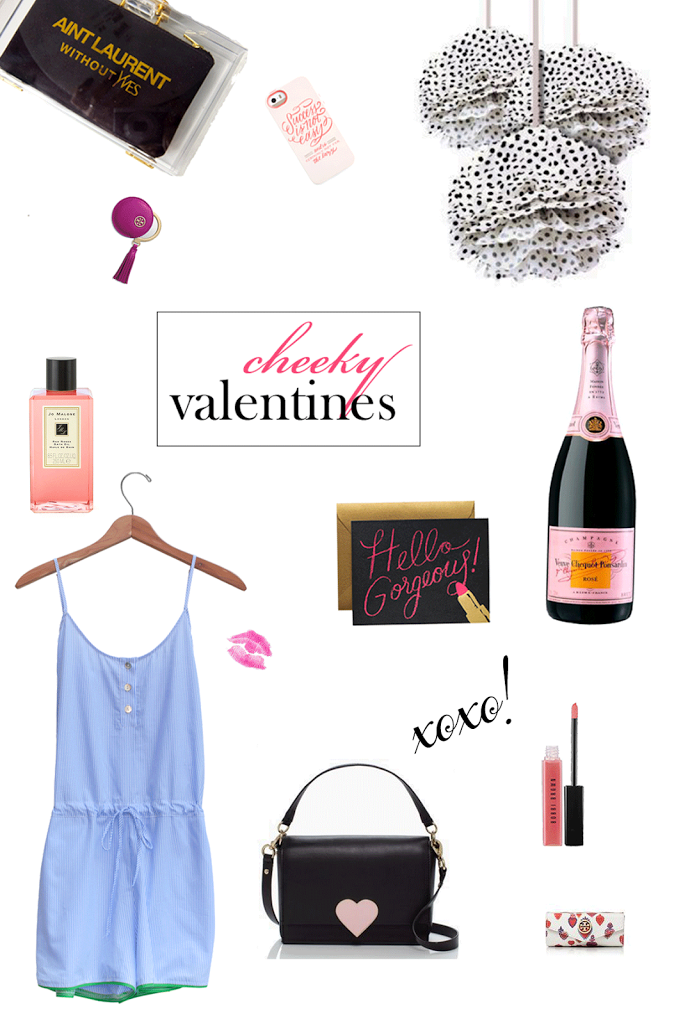 Do you get excited for Valentine's Day? My mom used to get me the cutest little gifts and candies every year. She would wrap them up all fancy and it made me feel so special. I think by her doing this, I never felt pressure to have a boyfriend or be married on Valentine's Day. It was just a a day for fun and pretty little things!
Now that I am married, my husband and I continue our tradition from when we first started dating by grabbing bubbly at our favorite champagne bar. I cannot believe this will be our fifth year of celebrating!
So wherever you are in life with love, today I did a fun little round up of last minute Valentine's Day gifts over at CheekyChicago. These can be for yourself, a good friend, or that hot date of yours!
What does Valentine's Day mean to you?

Any fun traditions?

What makes a great date?