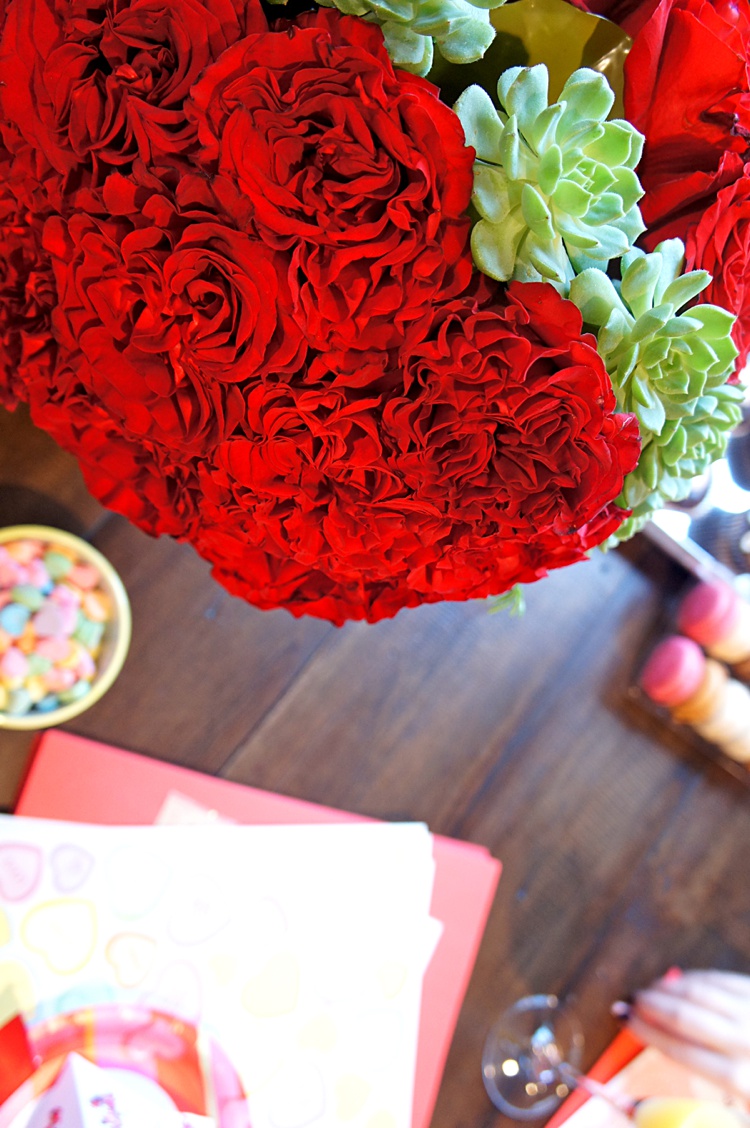 Sweet little valentines, although traditionally for a lover, can be for anyone deserving of your affection. A thoughtful note, accompanied by a special treat on the 14th shows your appreciation and devotion. Here are four easy tips for mastering the art of a brief – but heartfelt – Valentine's Day note.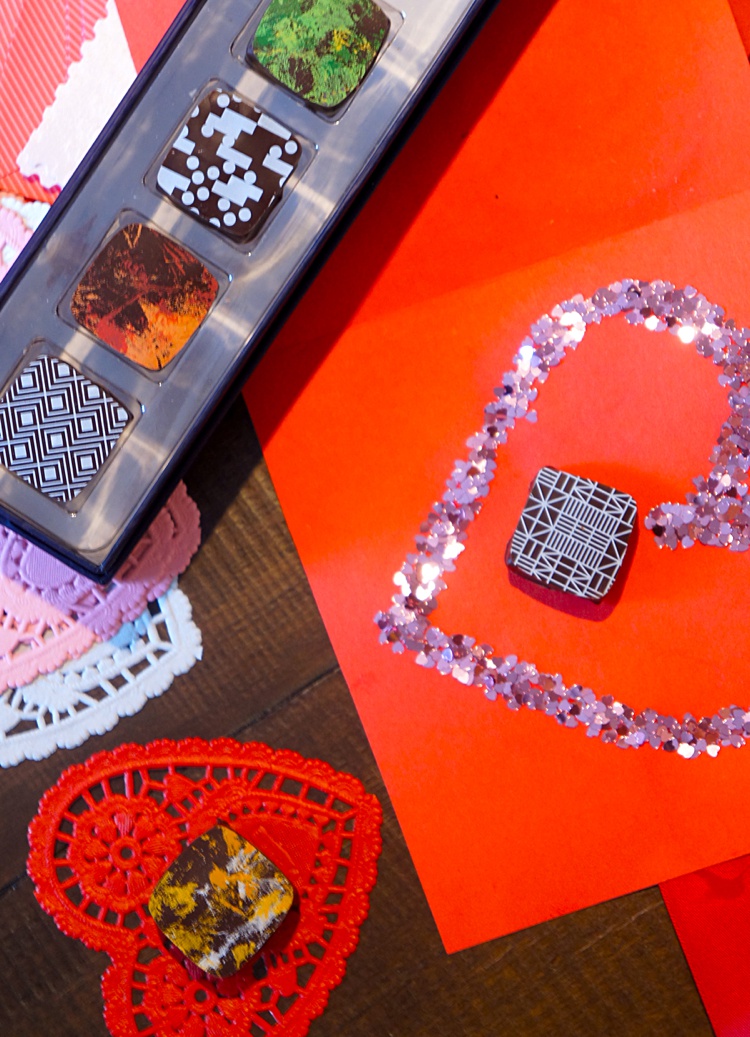 Begin with thanking the recipient.
Next, explain what you enjoy most about this person and how they make you feel.
Close the letter with a sincere sign off.
Seal with a kiss!
For Example:
Dear Nicole,
Thank you so much for being a true friend. I adore your company and my cheeks always hurt from laughing so hard when we are together. I hope you have a wonderful Valentine's Day and see you soon! Lots of love.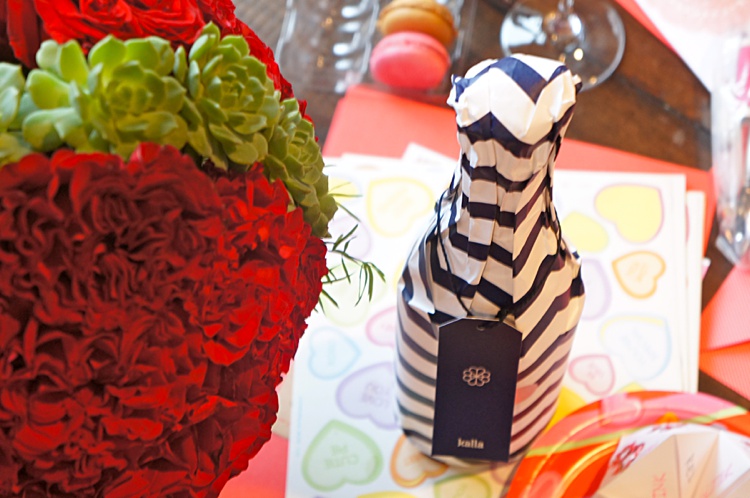 Once your message has been carefully crafted, adding some pretty details is the cherry on top. Left over holiday wrapping paper or pretty cardstock from a local craft store works wonders! Glitter, glue, stickers – go WILD. My favorite part is sealing the envelope with wax or a kiss in a favorite lipstick.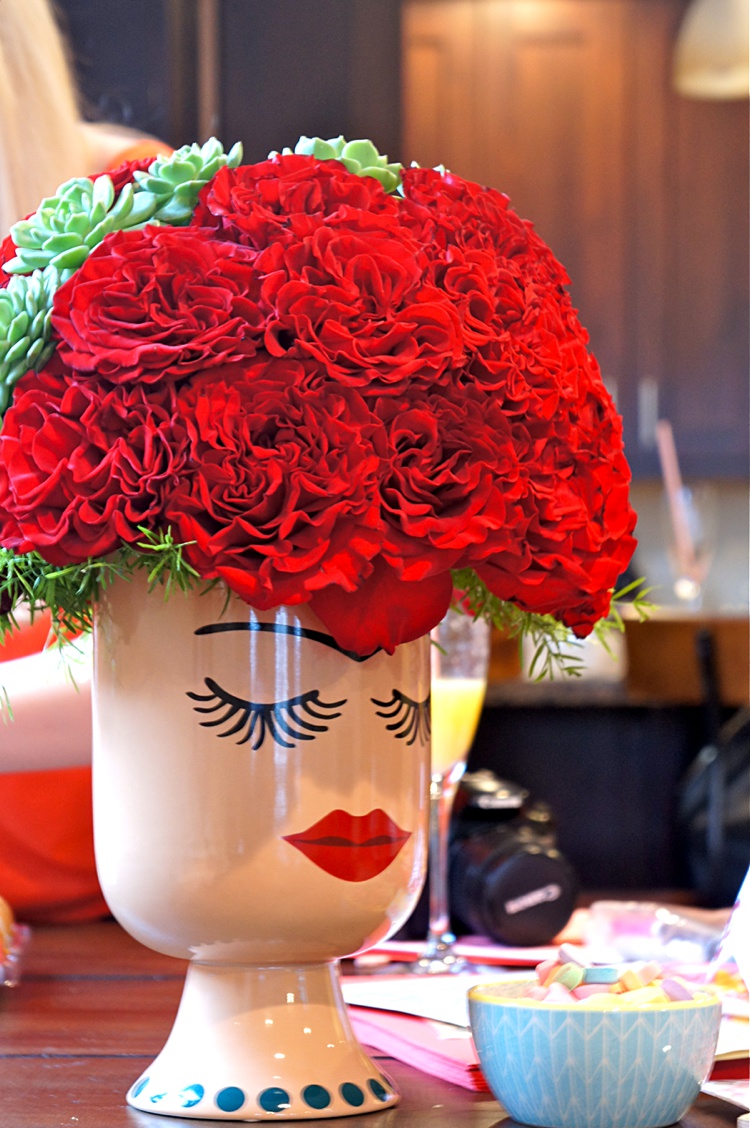 Now for the treat? Kalla. There is just no other way. Your recipient will physically jump up and down and scream with glee (I know from experience). And gentlemen,  if the occasion ever presents itself, these custom wrapped packages of bouquets, chocolates and champagne are a first class, express ticket out of the dog house. The cheeky vases and one of a kind arrangements just seal the deal. Oh and if your vase includes succulents, they can be re-planted once the roses fade away.
P.S. Complimentary chocolates for deliveries by tomorrow!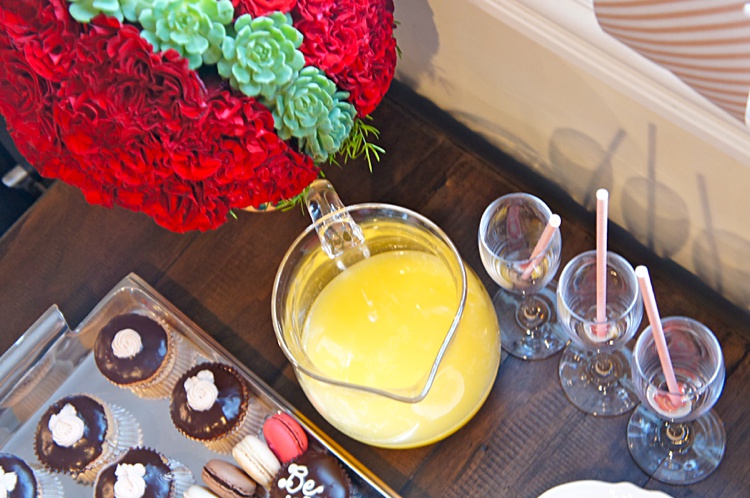 And of course, Magnolia Bakery cupcakes or cookies (my favorite in Chicago) does the trick too. As mentioned yesterday, I had five on Sunday. My girls Kit, Erin and Arin got together for valentines, treats, mimosas and grilled cheese. Such a fun GALentine Day.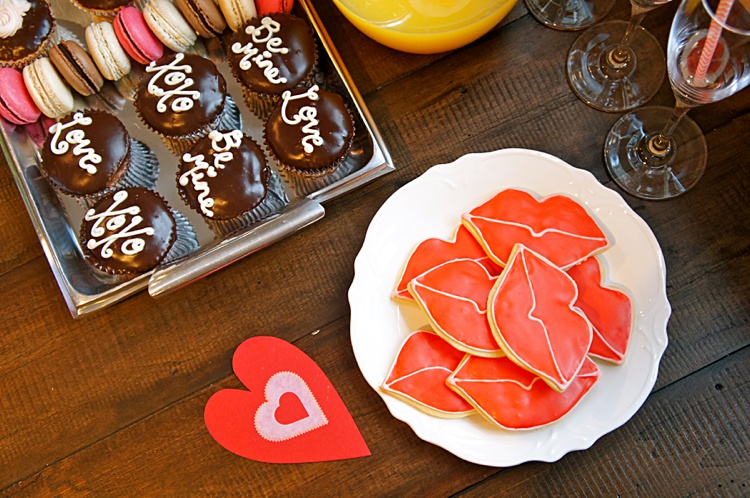 Happy Valentine's Day friends! Xoxo
A huge thanks to Kalla for our beautiful Rosa & The Artist bouquet, champagne (delicious by itself or for mimosas), and chocolates. And of course Magnolia Bakery for the most amazing and delicious cupcakes and cookies.