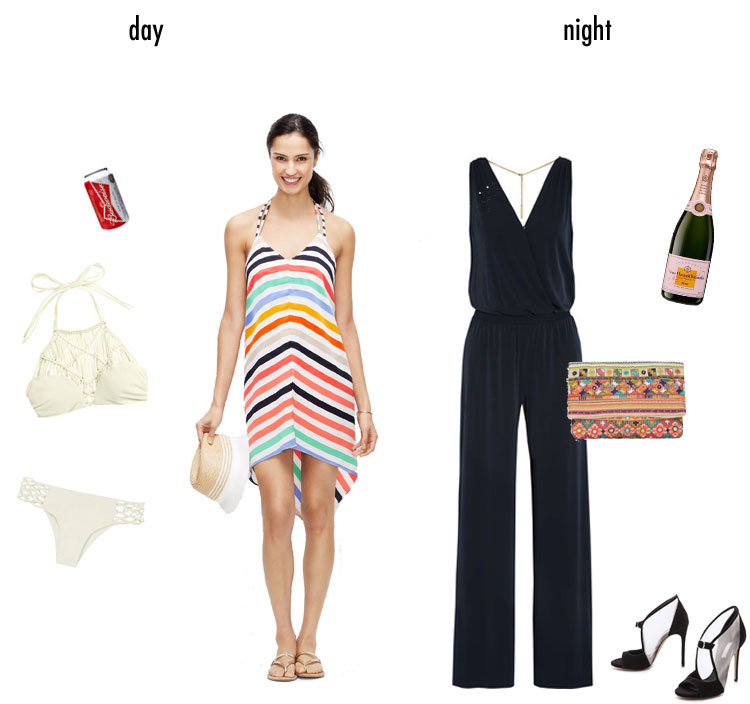 Day: the perfect white bikini || an easy breezy coverup || budweiser (naturally)
Night: jumpsuit || open heeled sandals (loving mesh details right now!) || a boho chic clutch || all the rosé
What are your plans for the Memorial Day weekend? The best part about this holiday are the beach and pool openings! My version of a perfect day is lounging at the pool and then top off the evening with some cocktails. Less makeup, bronzed skin and a bright lip – isn't it the best?!
So in honor of kicking off summer time Chi – here are two perfect outfits that will take you from day to night. Or should I say the pool to the club? What are your plans this weekend?
Also, a few linkity links to help pass away the time. Who's getting out early today? Whoop, whoop!
Trending on C&R…