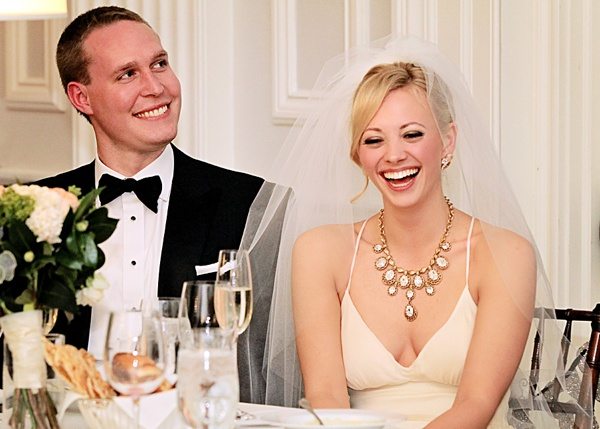 Today is Sean and my 3rd anniversary! I can't believe it's been three years. To help give local brides advice on the wedding planning process, Borrowed & Blue, the online planning resource that knows a thing or two about Chicago weddings, came to me to ask all about my wedding planning experience—just in time for my anniversary!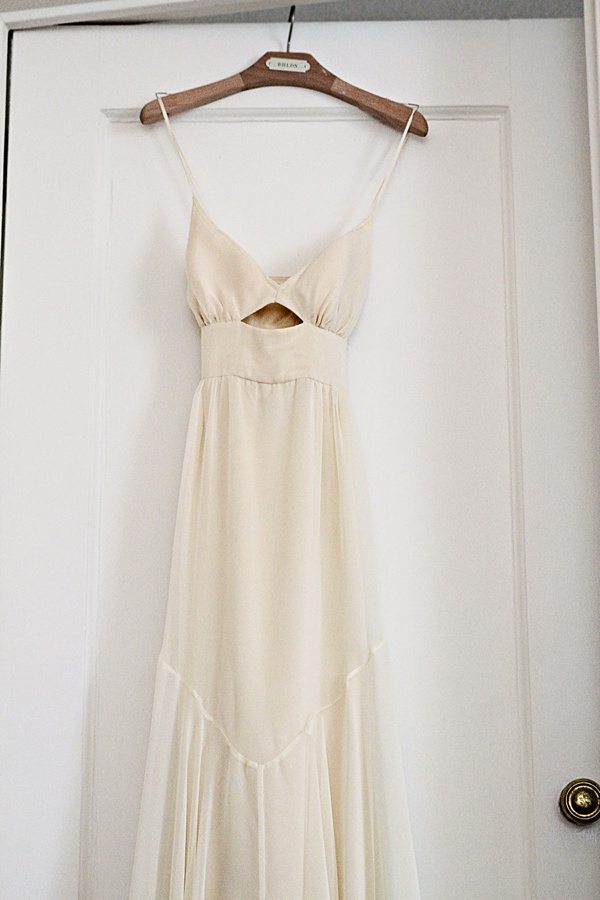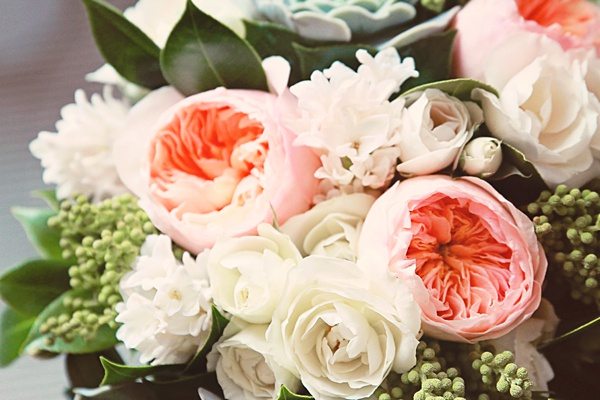 A quick note from B&B before we get started!
"Cedar + Rush has quickly become one of our go-to blogs for all insider Windy City knowledge. Add Nicole's local know-how to her sartorial savvy and eye for design, and, frankly, we're hooked. Plus, we loved her oh-so-Chicago wedding (and we're sure you will, too!). While Borrowed & Blue is the insider guide to finding your wedding vendors, Nicole is a tried-and-true Chicago bride; she can dish on the nitty gritty details and emotional underpinnings that make weddings truly meaningful, and we can all benefit from her wisdom. We're so thrilled to hear her reflect on her wedding day and wish her the happiest anniversary!" – Helen, Borrowed & Blue's Chicago Market Specialist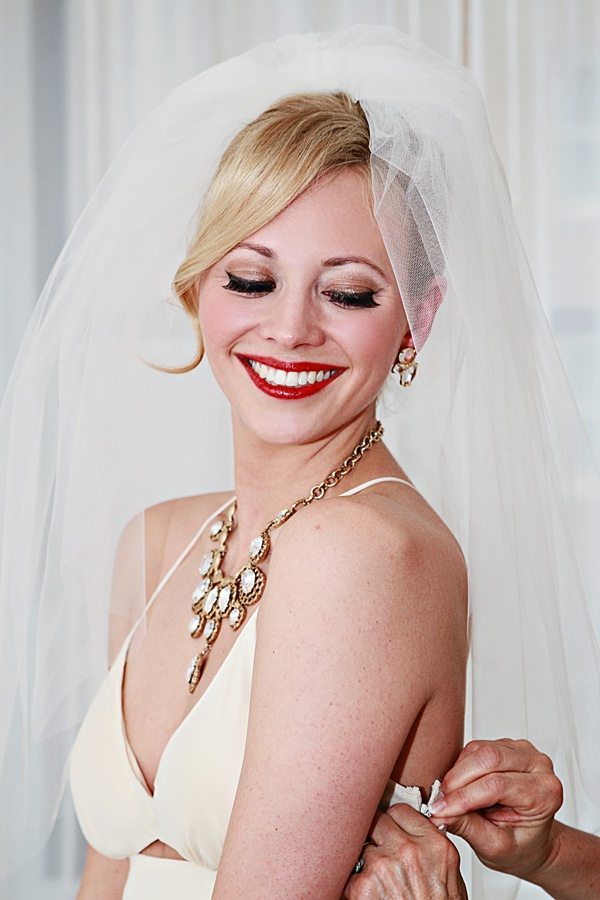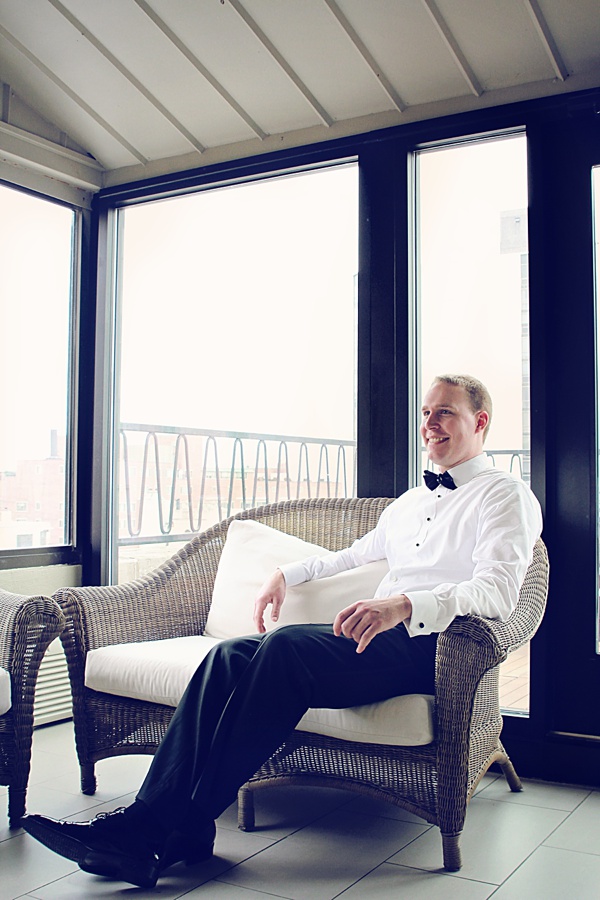 Here's my Q&A with Borrowed & Blue:
Describe your wedding in six words. Modern, winter, cozy, (with a smidge of) Great Gatsby.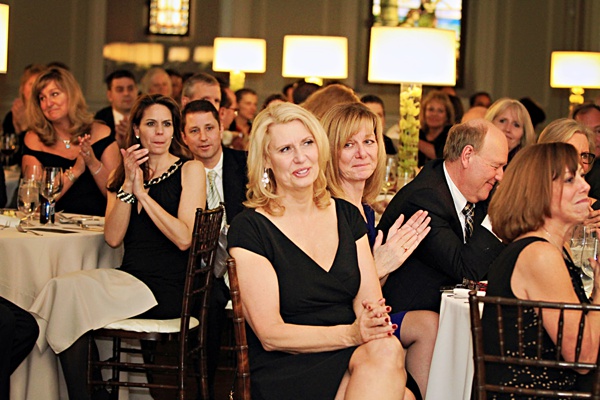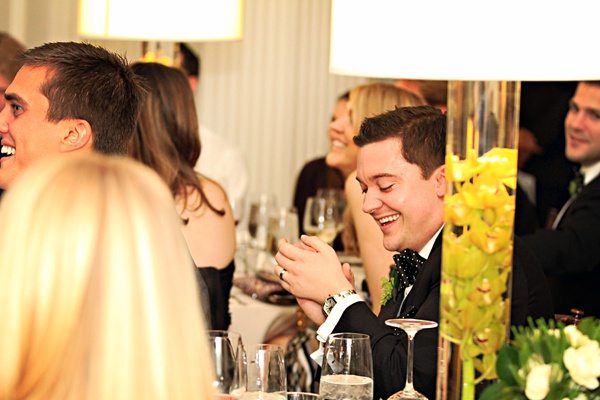 What was your favorite detail from your wedding day? My mom (who is secretly Martha Stewart) worked meticulously with Ivan Carlson Event Design to hand design custom lamps for each table. I am huge into ambiance and these modern centerpieces added such drama to the room. Lighting is often overlooked, but important when creating the overall feel of your reception. Given we married in February, it transformed our large space into a cozy, intimate room. The pictures above do not do it justice!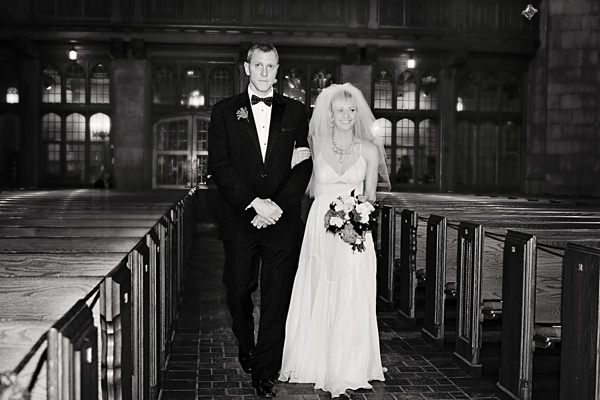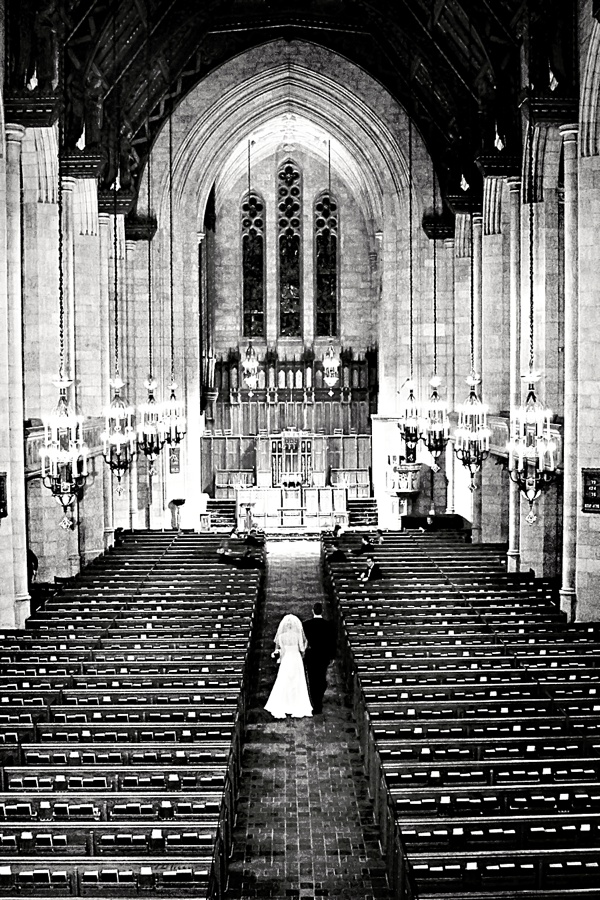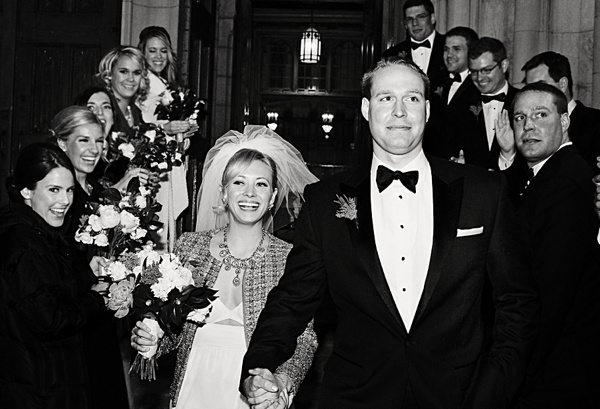 What is the moment that sticks out in your memory the most from that day? I remember having this overwhelming feeling of excitement (that carried throughout the entire day) to be marrying Sean! He's so much more than I ever dreamed of having in a husband. I remember thinking "how did I get so lucky and what did I do to deserve this wonderful person I get to spend my ENTIRE life with?" Like, whoa! Then, on top of that, you're surrounded by everyone who loves you. Remember: getting all your loved ones in one room will most likely never happen again in your life. Cherish this moment so hard.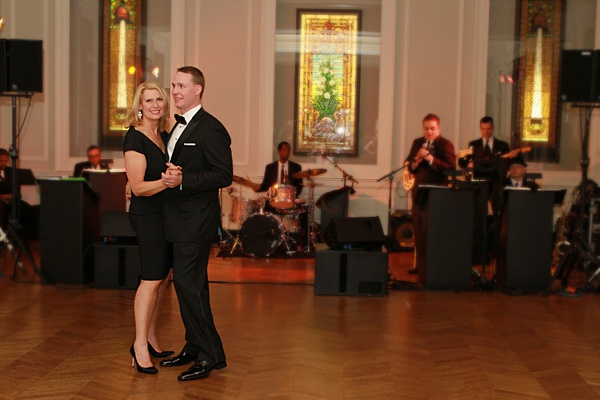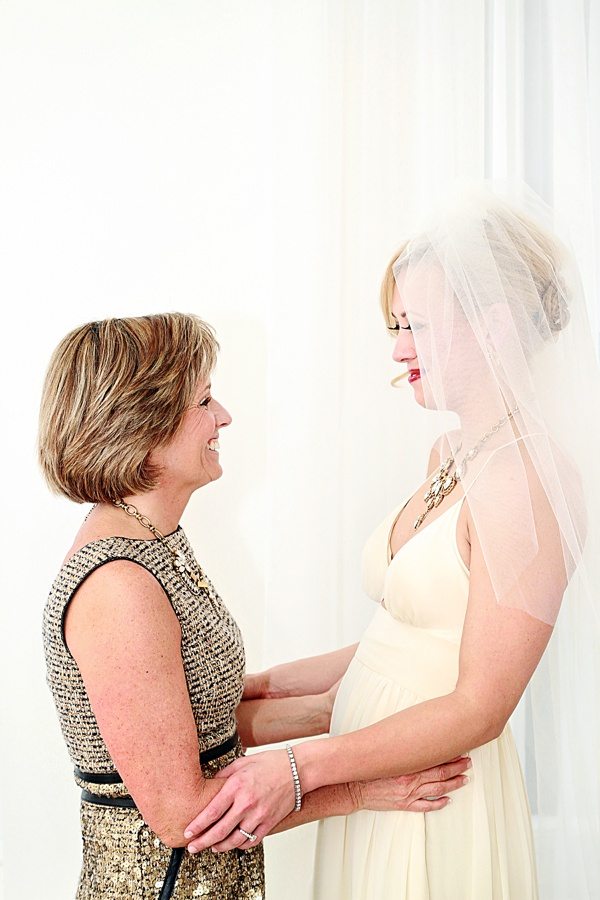 If you could go back and do your wedding over again, what would you change? What would stay the same? Everything and nothing! I'm easily inspired by several styles, seasons and trends. It would be fun to try something completely different just for kicks. However Sean and I loved our wedding and everything surrounding it. Clearly we are a little biased. When we planned our nuptials, we wrote down the things that were most important to us. These priorities set the tone for every decision we made, from the details to the budget. We are especially appreciative of our parents, Tom and Cindy Nelson and Sean's mom,Chris Regan, for playing a large part in our special weekend. We couldn't have done it without them. Also, thanks to our good friend Debbie Flesch for hosting my stunning bridal shower and to our wedding party for all the help and moral support! We love you guys so much.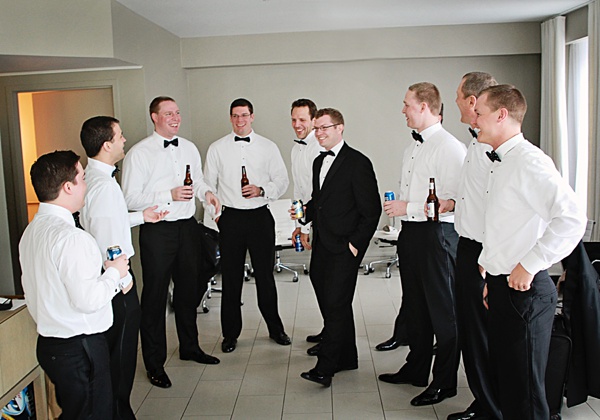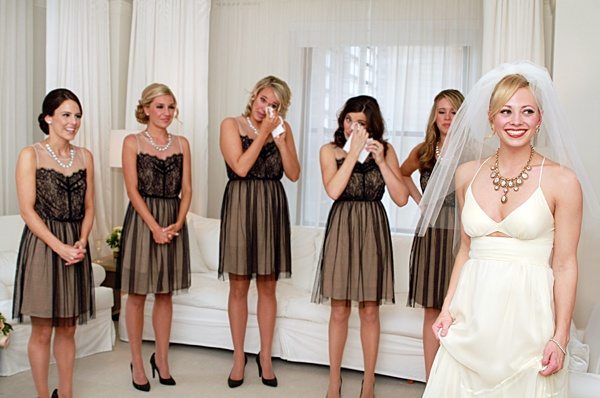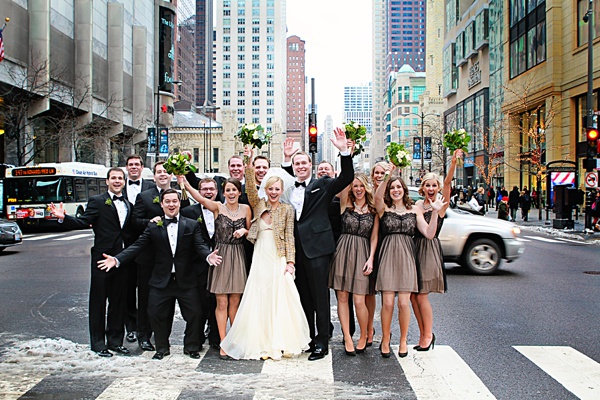 What was the most fun part of planning your wedding? We had a blast at the food tasting! Jewell Events Catering spoiled us rotten. We indulged in allllllll the wine, while critiquing each dish. It was like going to a customized, fancy dinner but you are the judge. They even added an "R" shaped cracker (our last name initial) on top of a soup, that obviously made the cut. I may or may not have pretended to be Tom Colocchio on Top Chef.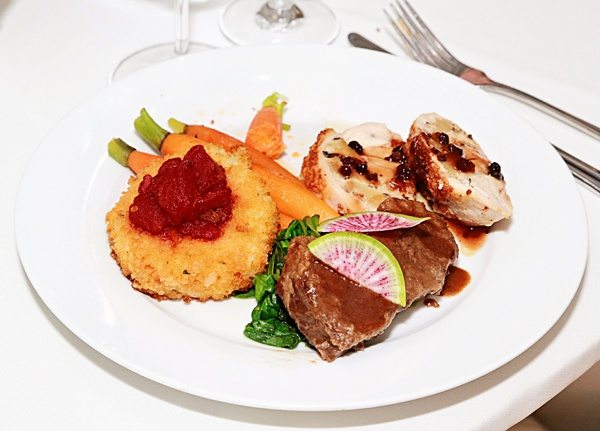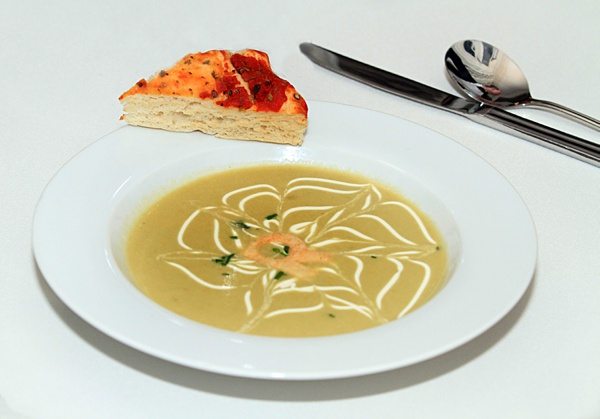 The most stressful part? The amount of decision making! It's exhausting. By the end of it, I was like, "I don't care what type of paper is used for the place cards!" We were married 5 months after getting engaged, so we had A LOT to accomplish in a short time span. We never would have pulled it off it wasn't for my wonderful mom, Cindy. We cannot thank her enough to this day. She planned every detail, all the way down to who would gather the gifts and decorations and drop them off at our home once the shindig was over. A huge thank you to Keith and Beth Breslich for doing that. 🙂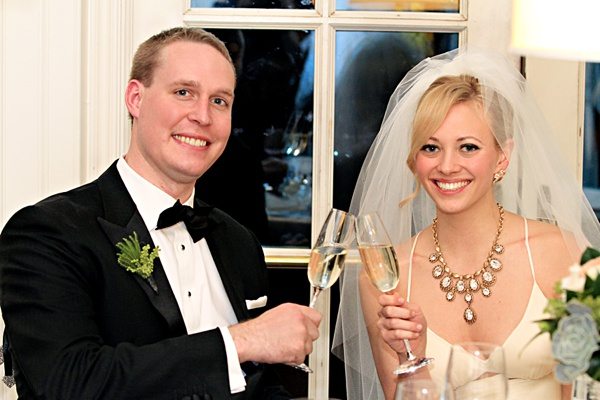 What do you wish you would have known before you started planning your wedding? You cannot and will not make everyone happy. As a people pleaser by nature, it stinks. Depending on your circumstances, this will vary for everyone. Just enjoy all the champagne and don't worry about things outside of your control.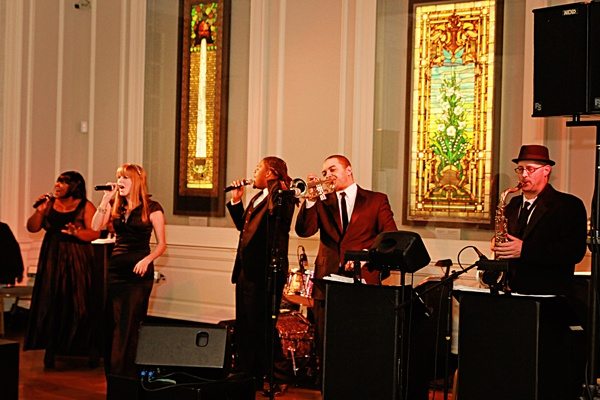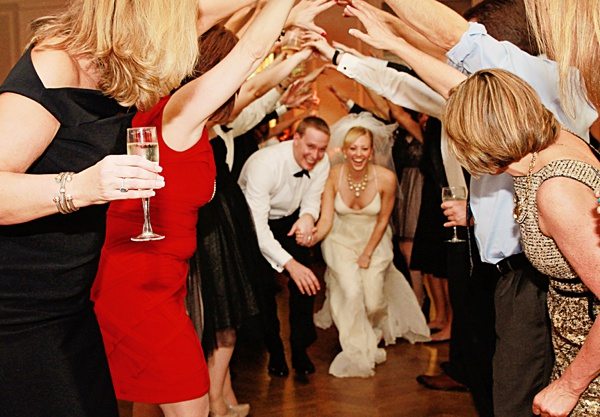 Which of your wedding vendors would you recommend to other couples getting married around Chicago? What was great about them? I can't pick just one! Jewell Events Catering, Ivan Carlson Event Design + Production (who did our flowers and décor) and Lauren Michelle Studios (our amazing photographer) especially stood out. When you work with experts, you'll realize it's the back end work that makes your day run seamlessly. For example, Jewell Catering saved Sean and I a platter of appetizers in the bridal suite since they knew we would be mingling with guests (and starving!) during cocktail hour. Ivan Carlson is known for being on-trend and helping you choose décor that heightens the ambiance of your space. Lauren Michelle takes into consideration lighting, time of day, and all sorts of other factors when shooting your wedding. Then custom edits every photo and includes a slide show and album in her services. Together, they were an incredible team.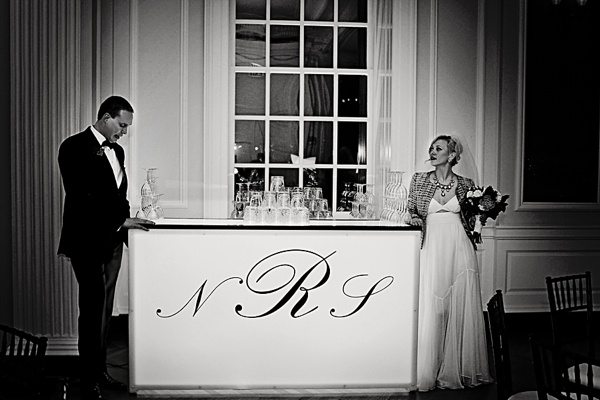 What advice do you have for couples just engaged? Trust the professionals. They are experts and do this daily. You'll be happier, less stressed, and things will turn out better if you give your vendors room to work their magic. This happened organically for us because we didn't have time to go over every detail with only 5 months to plan!
Going a step further, several of our vendors actually thanked us after the wedding was over for giving them so much freedom! We didn't know it at the time, but not having the capacity to follow up and check in was a blessing in disguise.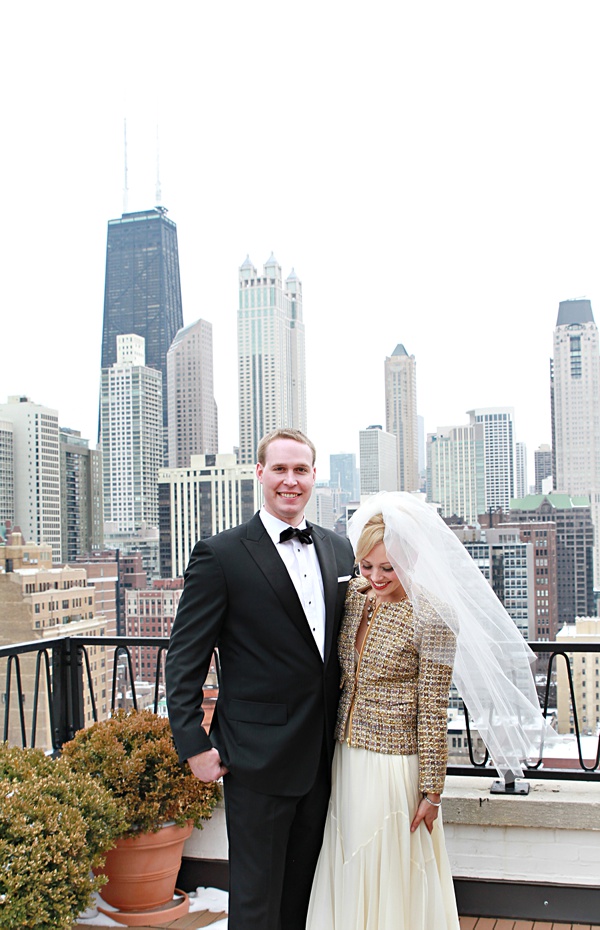 I didn't mention them above, but a special shout out to seriously the best family I could ever dream of getting on top of marrying Sean – Eric, Sam, Matt, Kelsey, Taylor, Kinzie, Payton and Emma! Technically they are my brother and sister-in-laws (an nieces) but have become my immediate family and BFF's!
There you have it—thank you Borrowed & Blue for reaching out! If you're looking for the dish on Chicago weddings, check them out.
Happy anniversary again babe. Team Regan 4 Life!