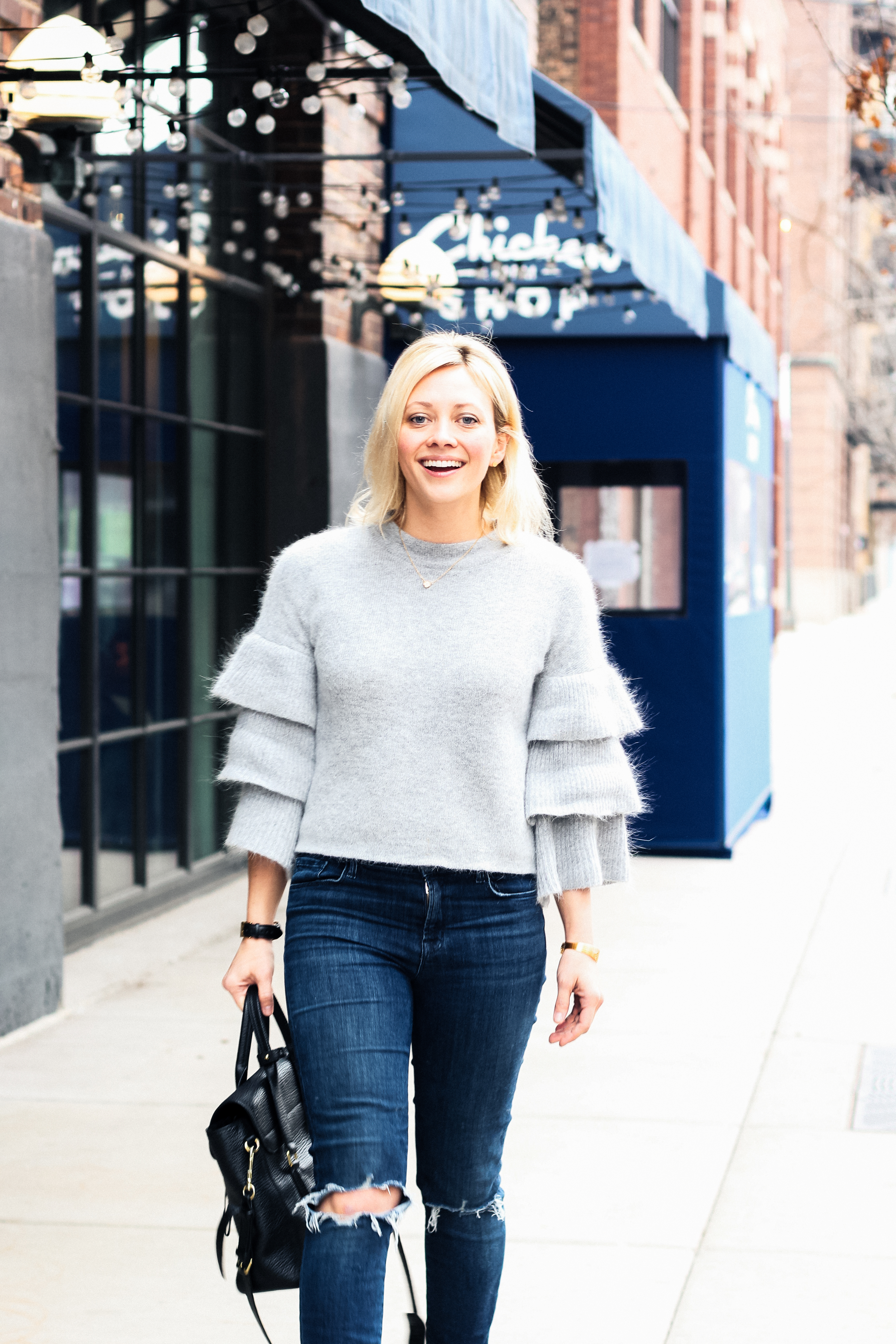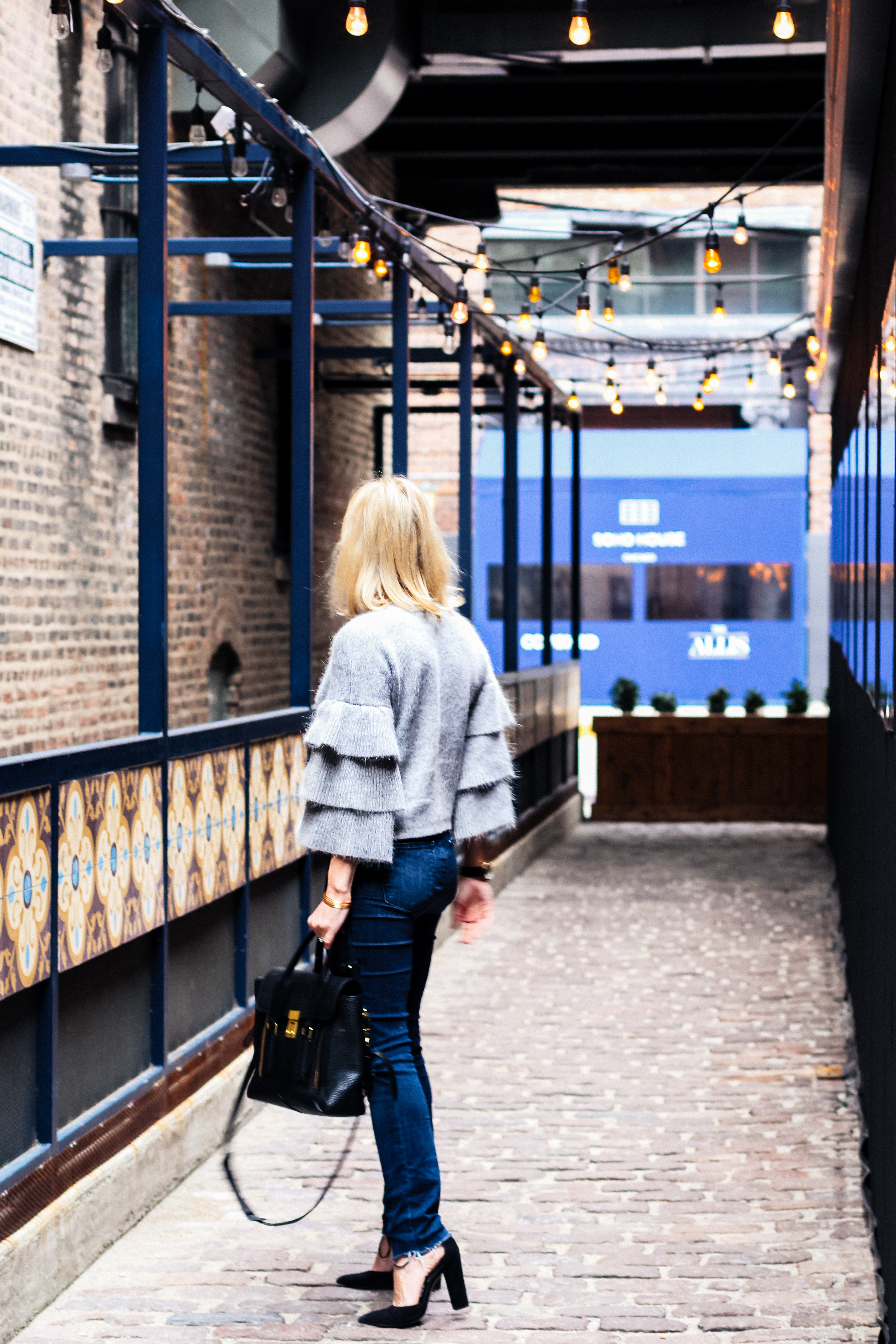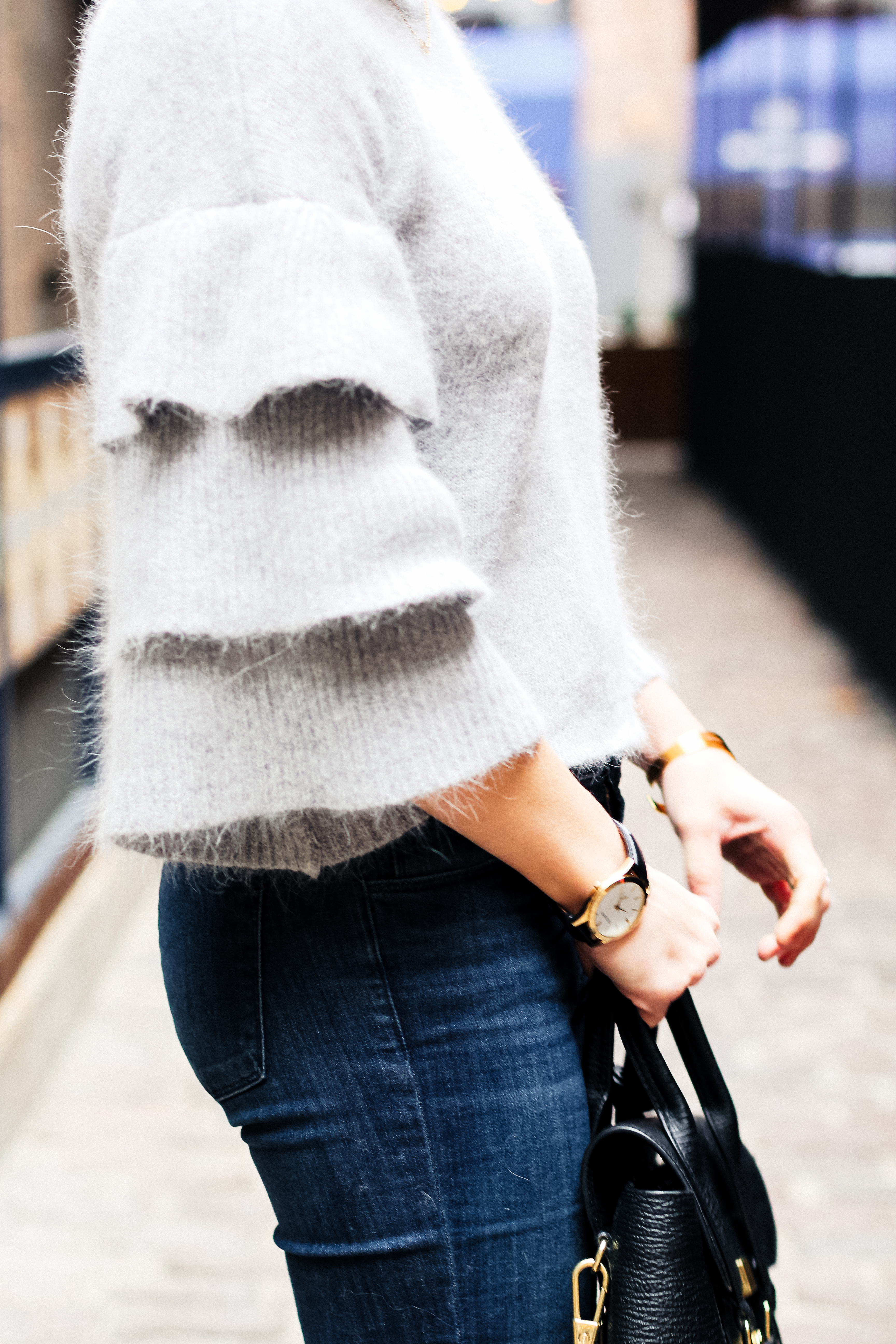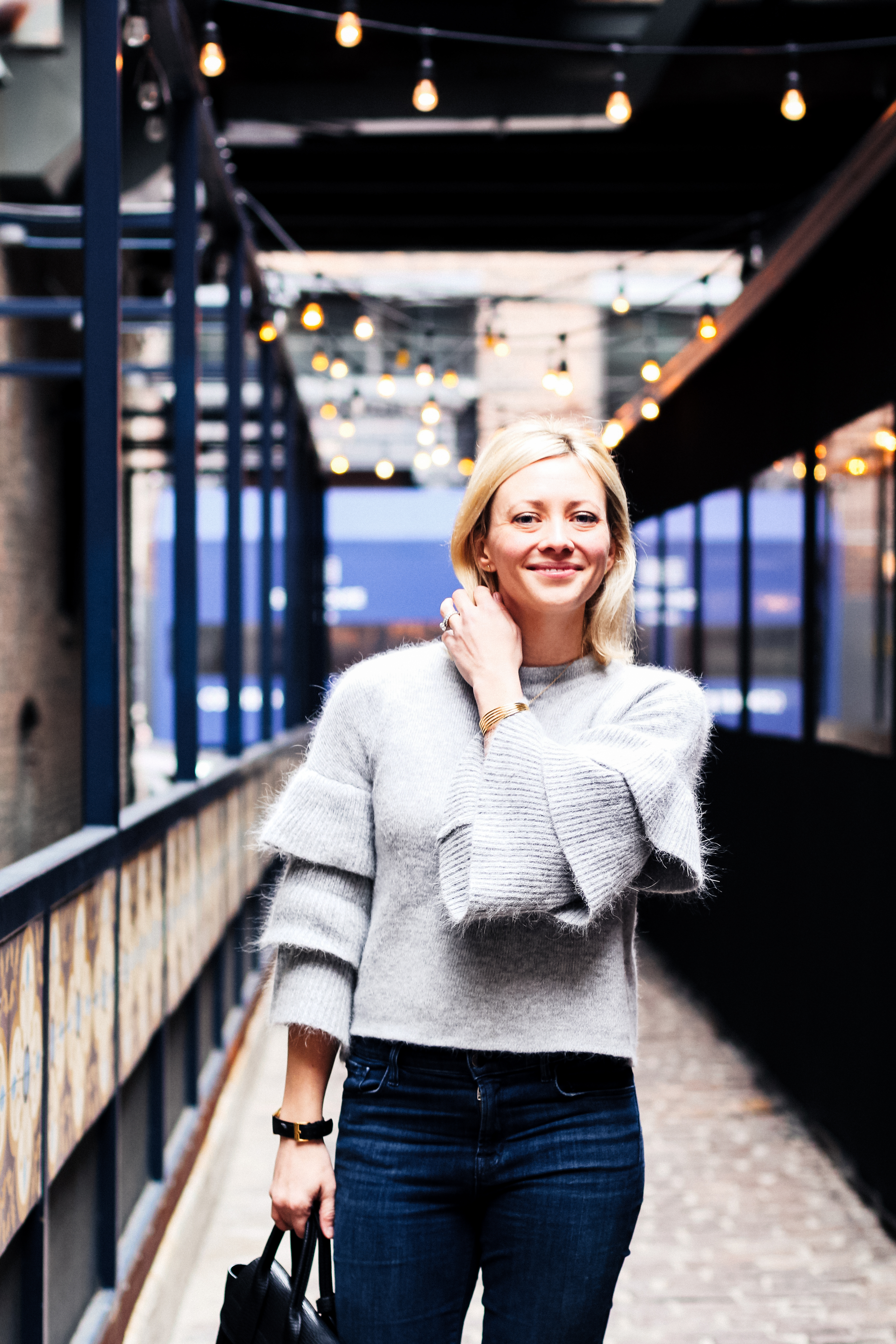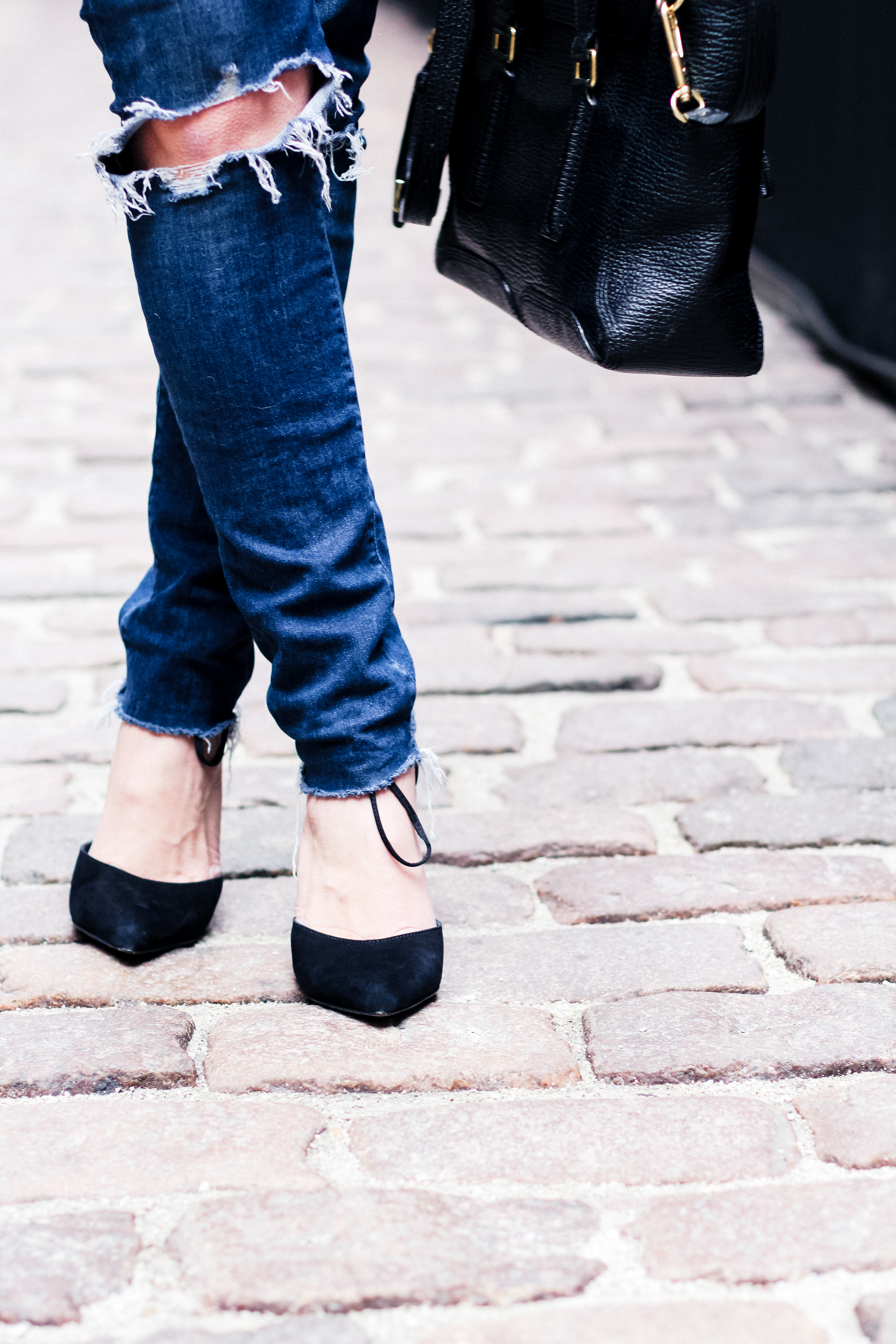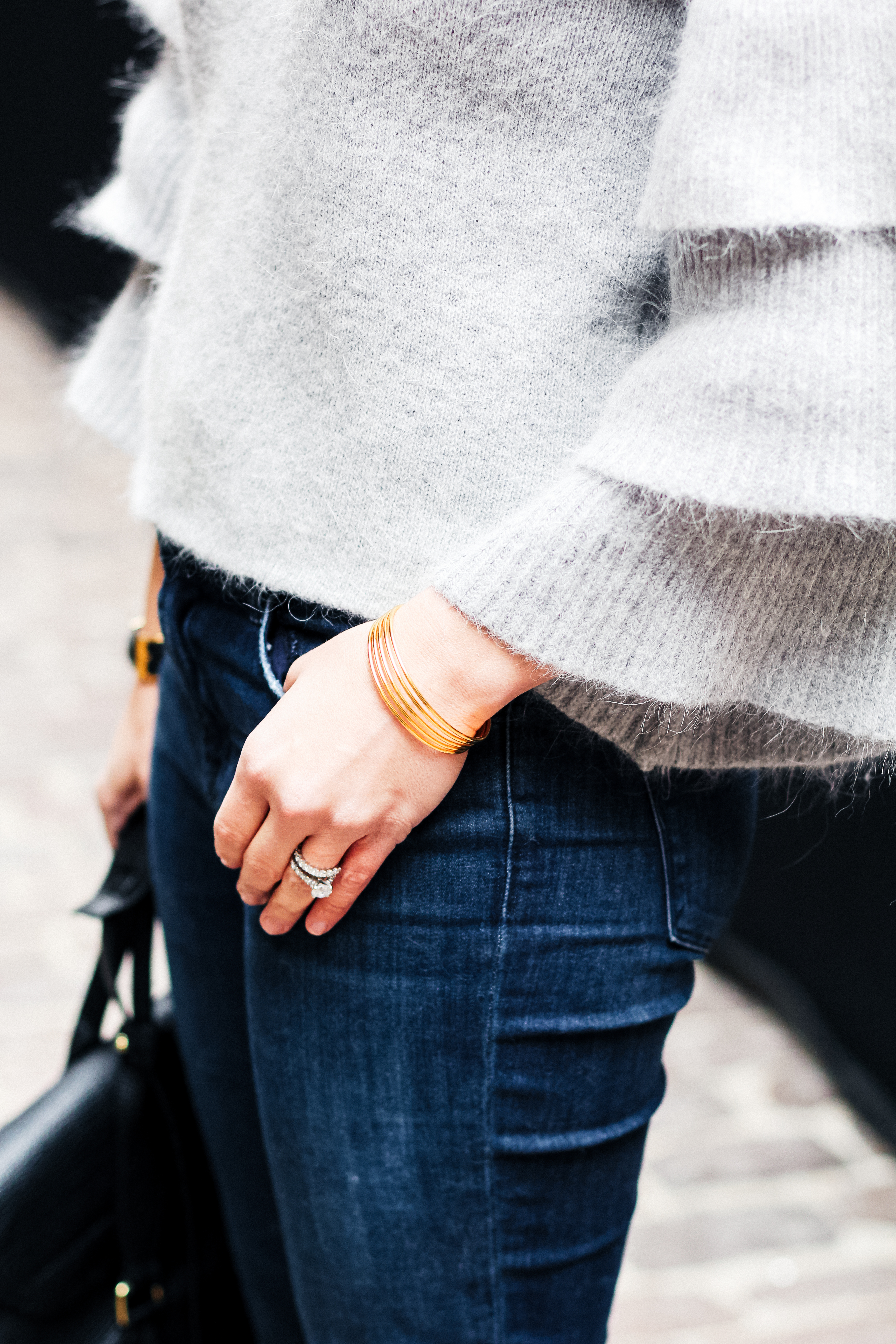 This has been my go to date night look lately. I actually wore this exact outfit last weekend.
It's cozy, warm and I'm telling you…statement tops are where it's AT ladies.
If you want to fit in with society, here's a secret. Embellished sleeves are trending hard for spring. I stocked up on this and this to really solidify myself.
This sweater is by Endless Rose, my absolute favorite brand right now. Quality, on trend, under $80. I feel like every piece has an "element of surprise". Which secretly makes me feel really cool inside.
My fail proof outfit combo is pairing romantic and sweet (like my ruffles!) with something rugged (aka my ripped jeans). It makes you appear balanced and put together. A stylist told me that once and I'm taking full credit. Other combos I love are lace and studs or floral prints with leather. Never fails.
So what's on the agenda tonight girls?
I'm in Miami right now trying to catch every ray of sunshine and put it in my pocket and never let it fade away. If you want to see a bunch of old goats (aka me and my 3 girlfriends) paint Miami red, follow us along on Instagram Stories here. We're pretending we're 21 again. I think it's going well.
TGIF ladies!
SaveSave