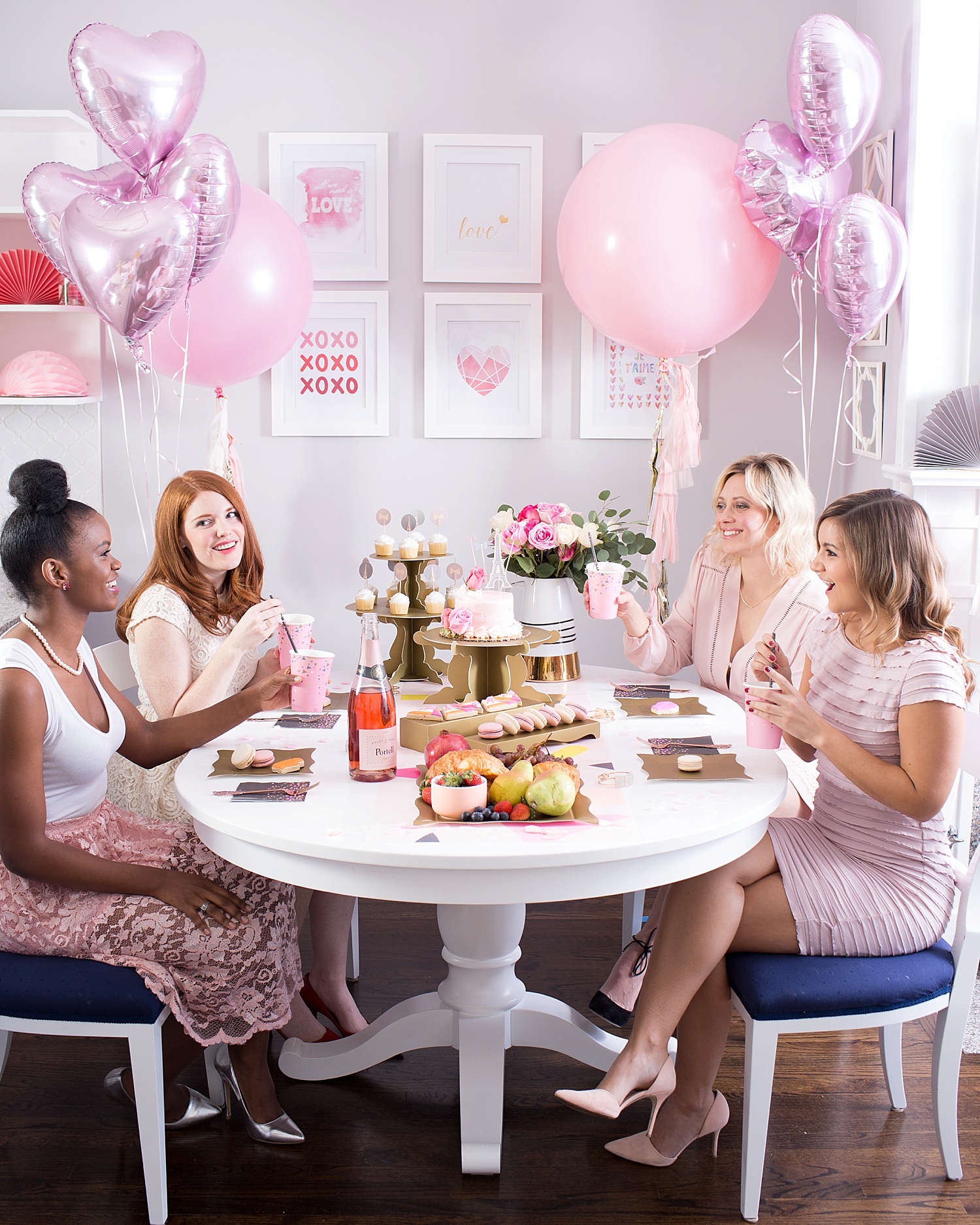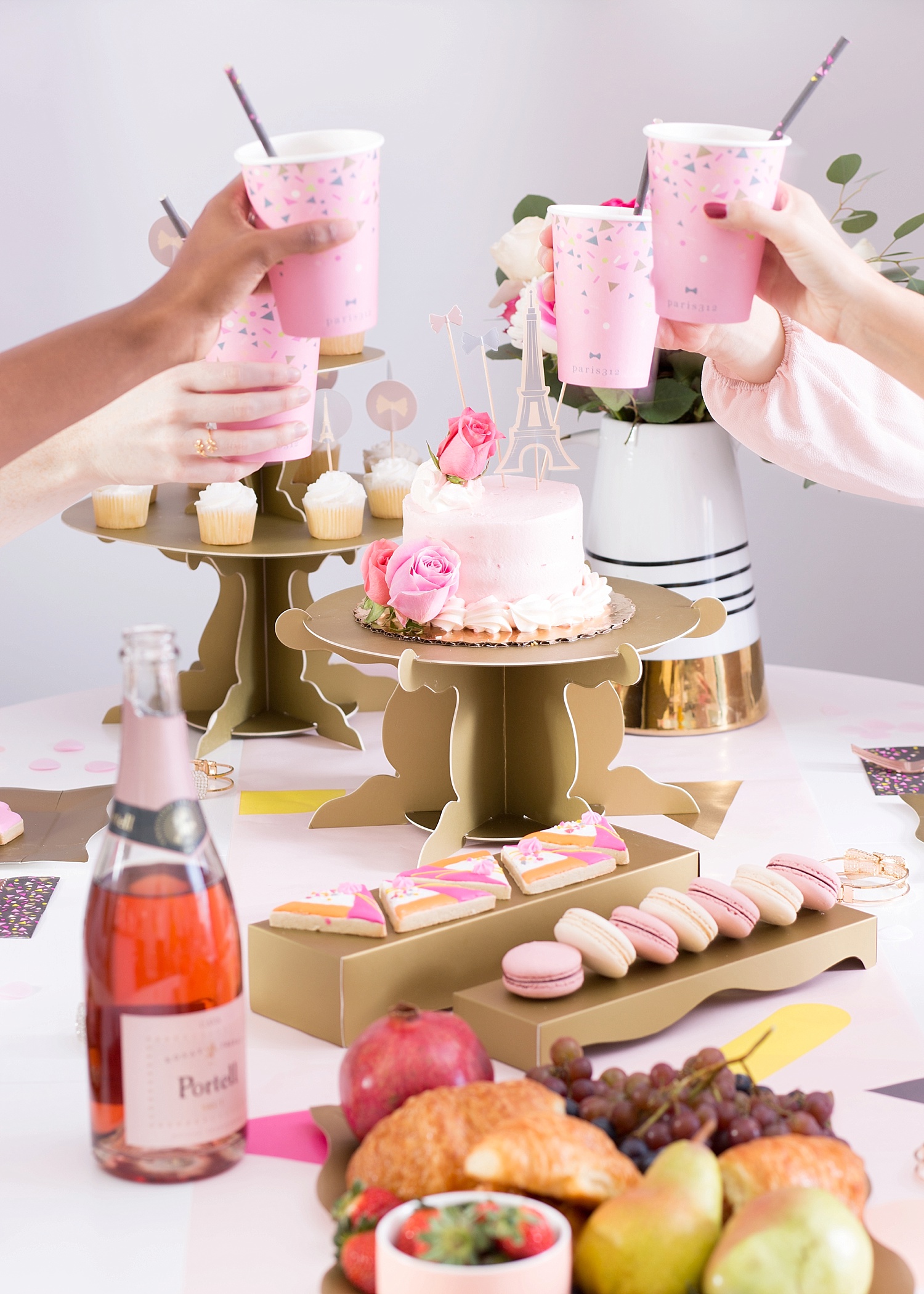 The Paris312 team recently threw a festive Galentine's Day brunch and I was tickled pink to be invited!
Guests included Lauren Nolan of Lakeshore Lady, Maya Harris from Classic City Chic, and Colleen Tracey. I threw on the perfect pink dress and the rest is history! Here's the scoop.
Paris312 is the most darling Chicago company that ever existed. And here's why…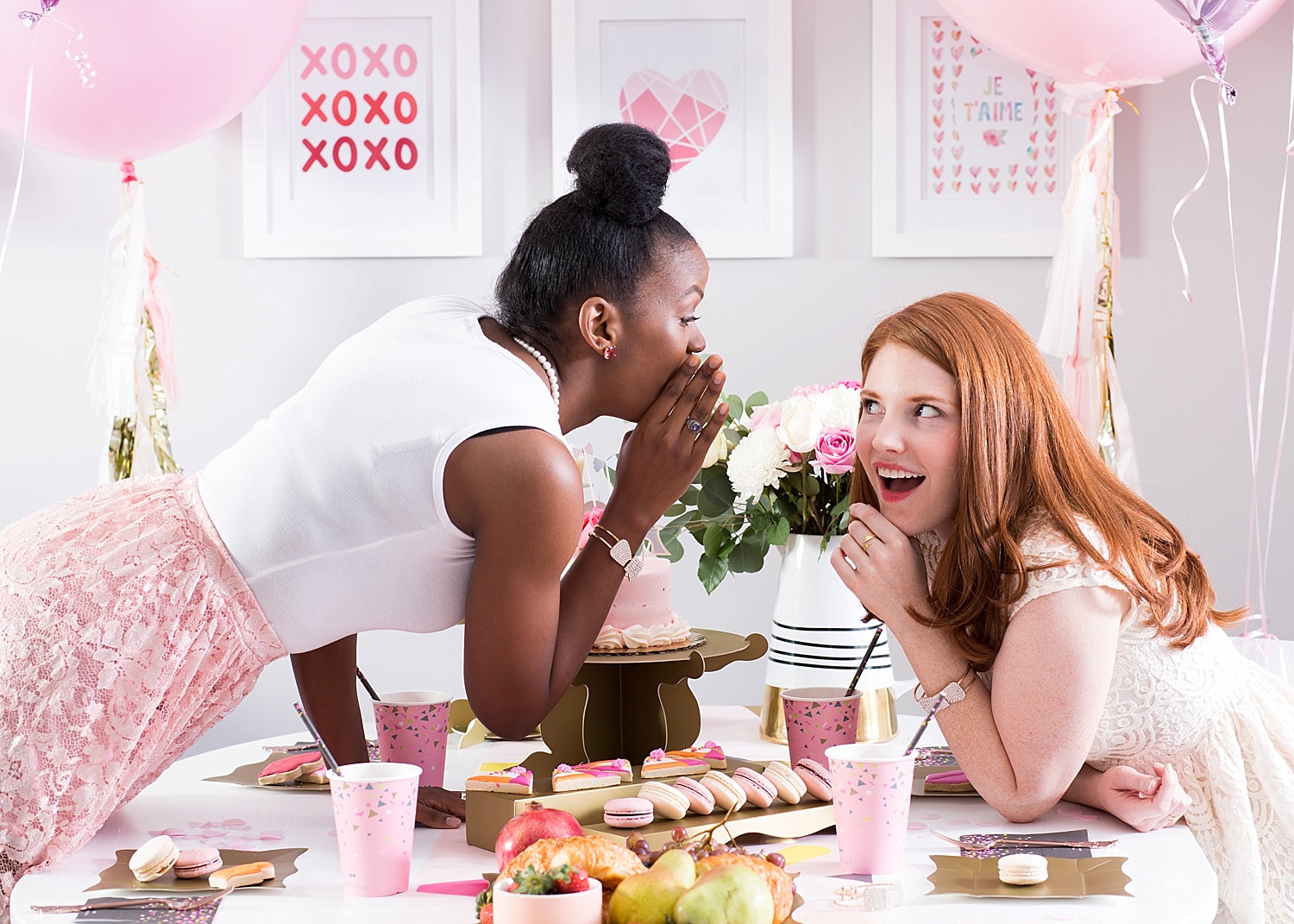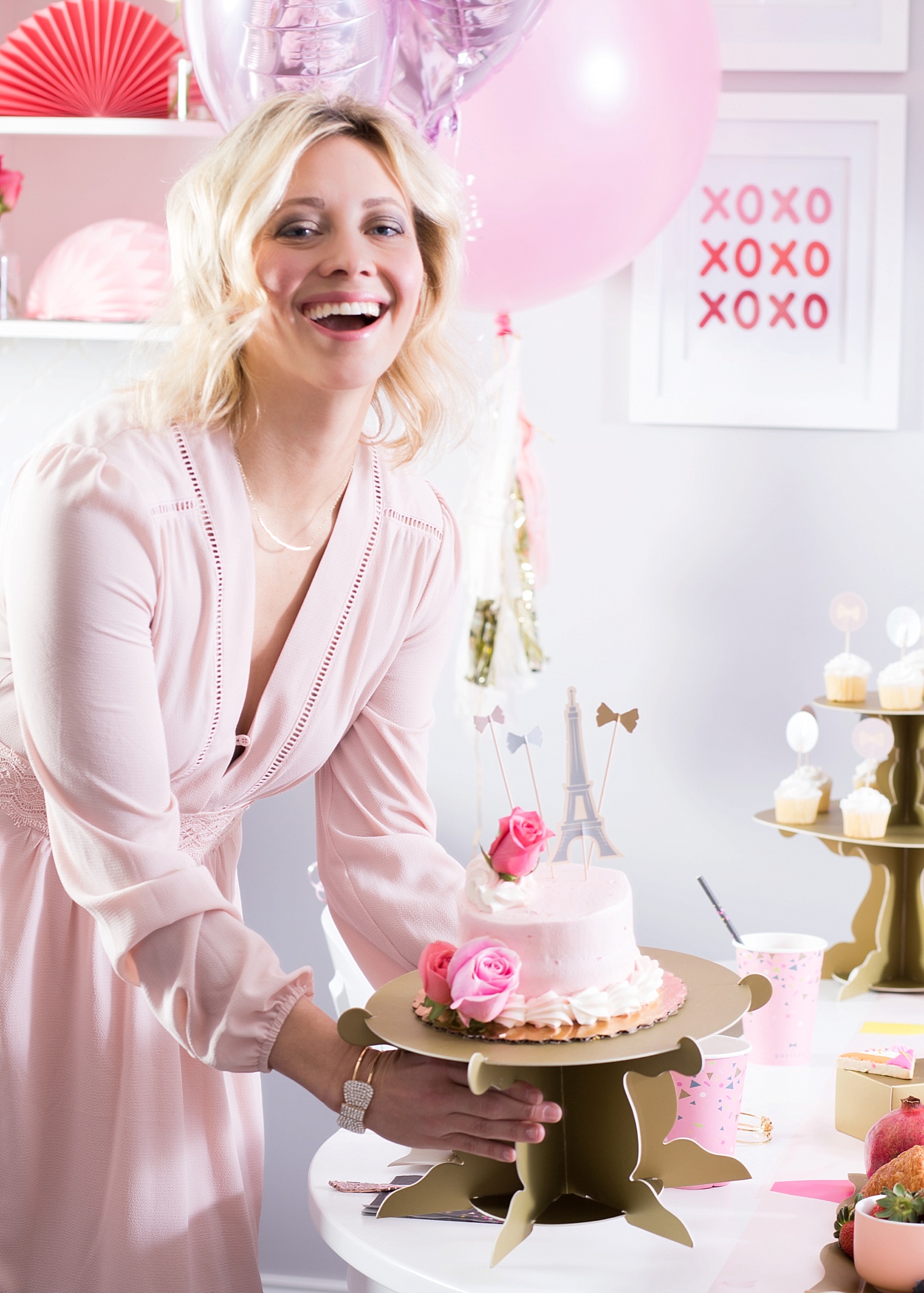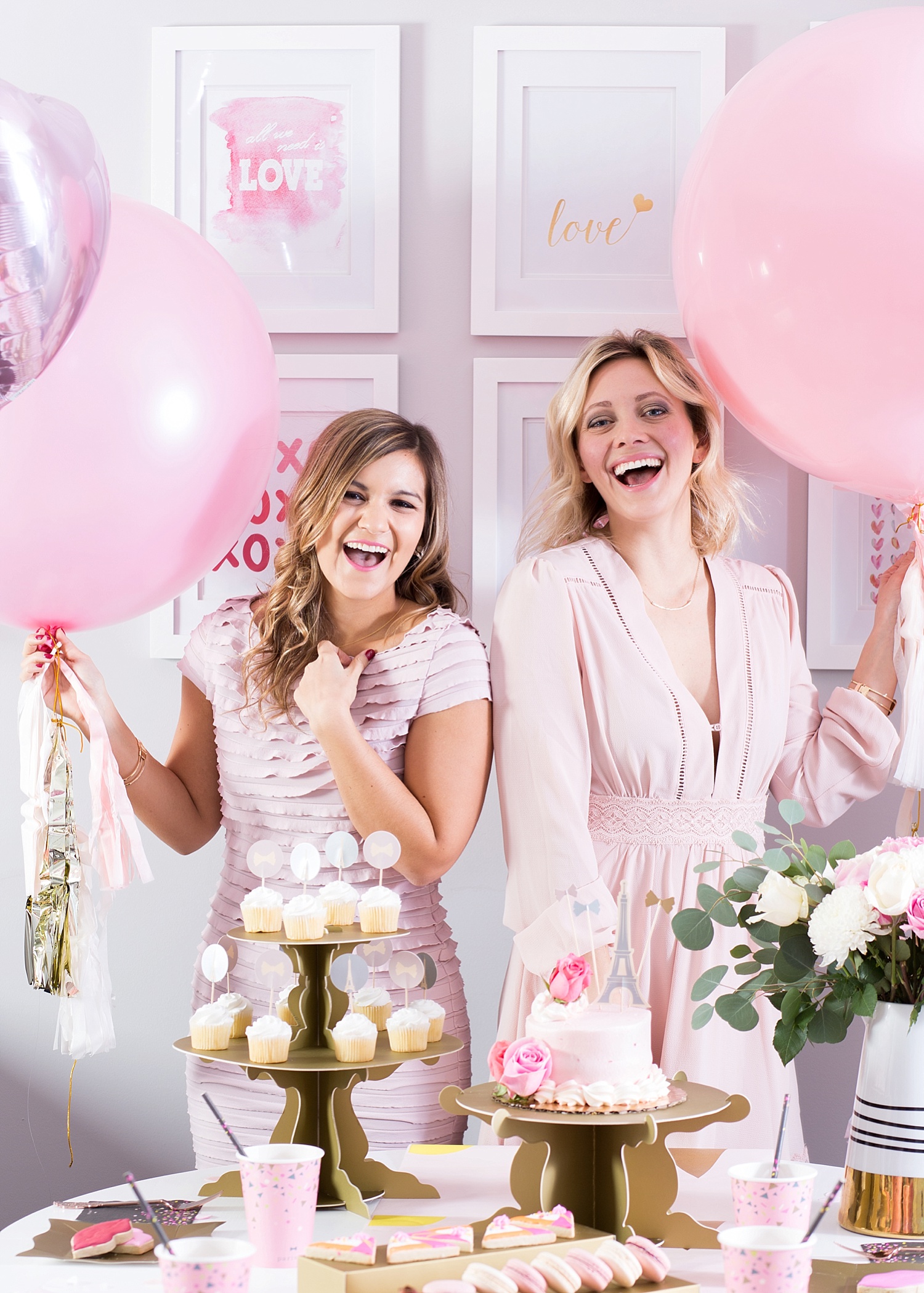 It's a party brand for modern partiers, changing hostesses lives one box at a time. With a Parisian twist, their party boxes (filled with stylish paper goods, decor and treats) make the planning easy no matter the occasion – birthday, anniversary, baby shower and of course – Valentine's Day.
You can find all the decor in this post here – down to our bow bracelets. But be sure to take a peek around – there's so much to discover.
A few highlights from our party…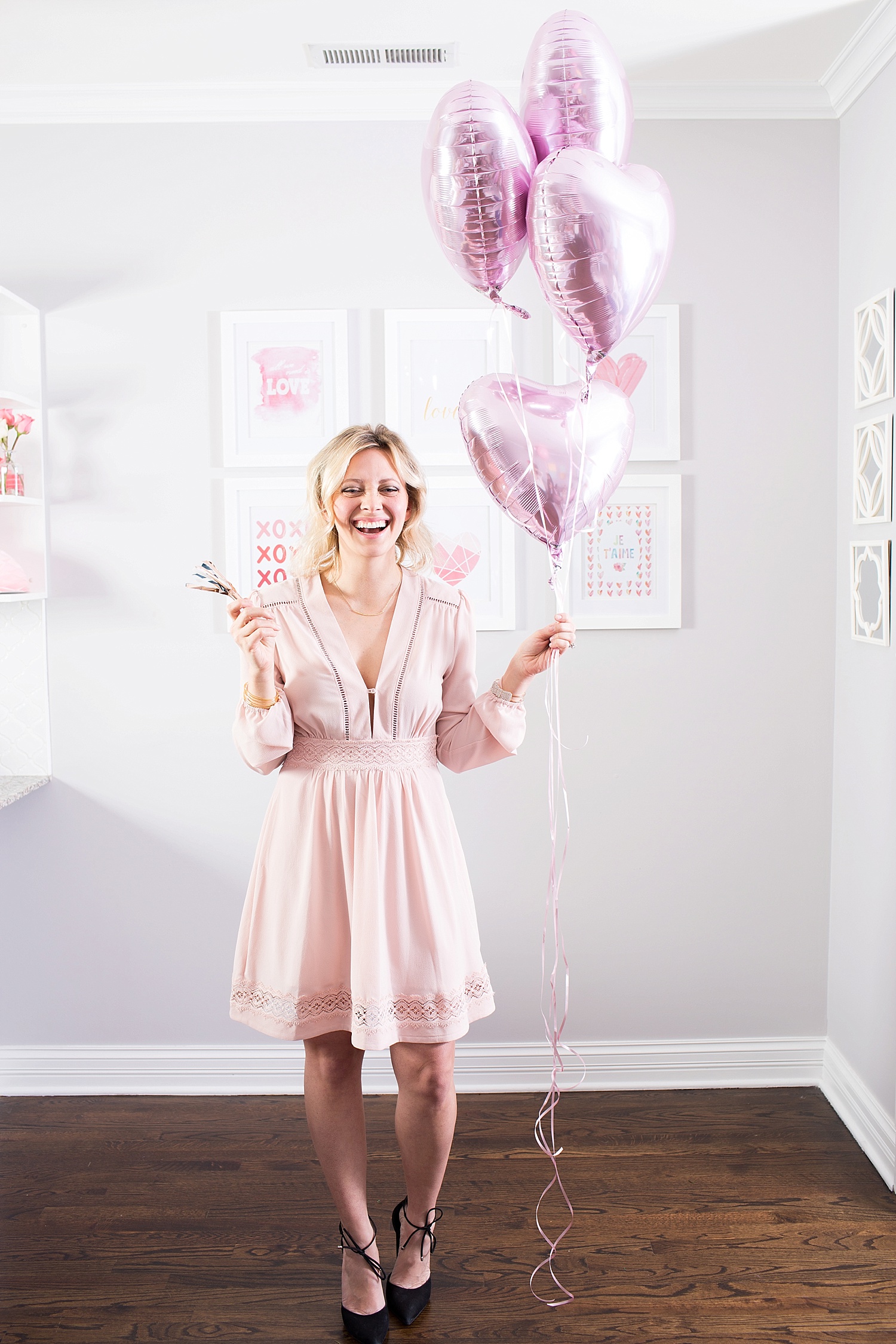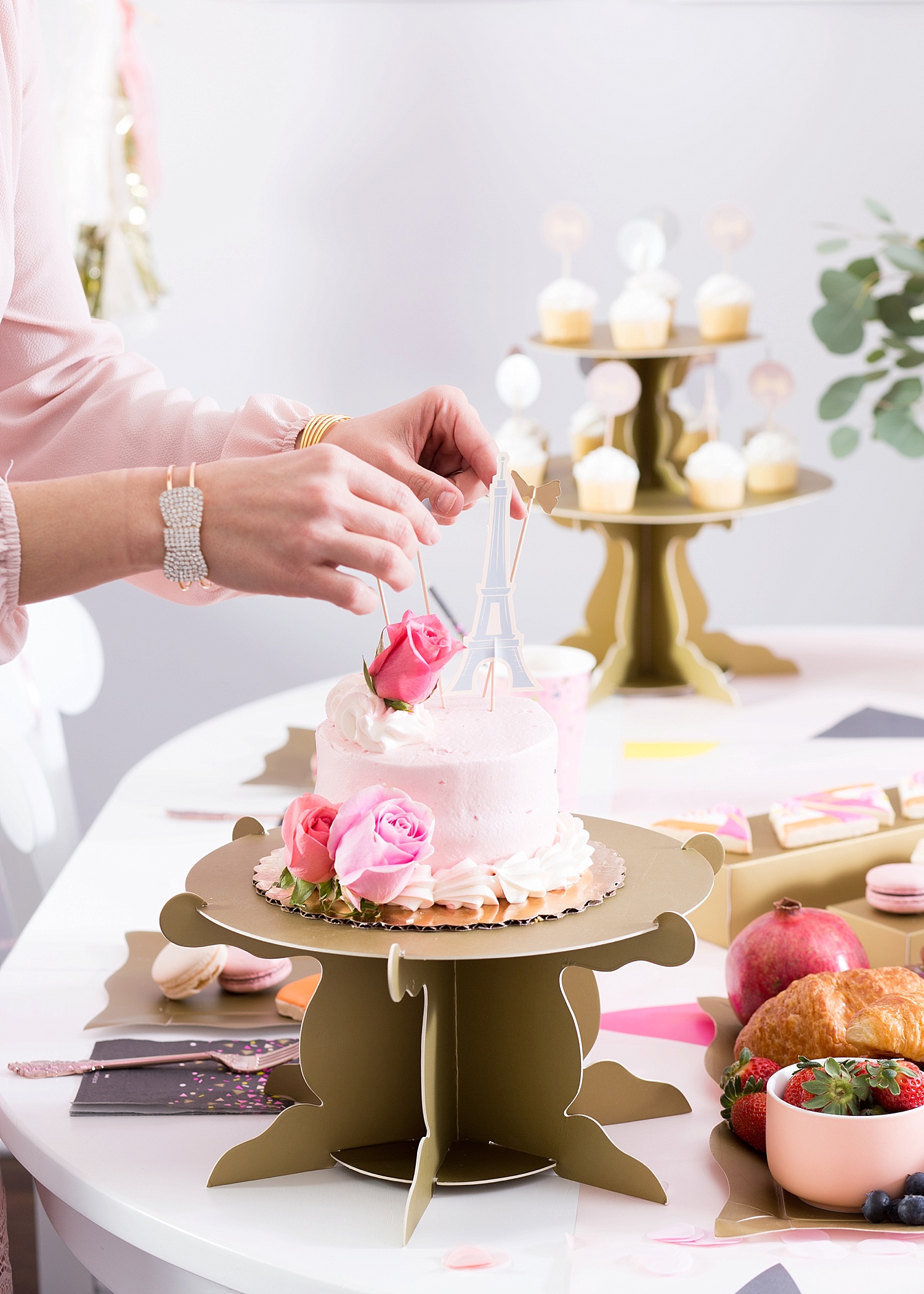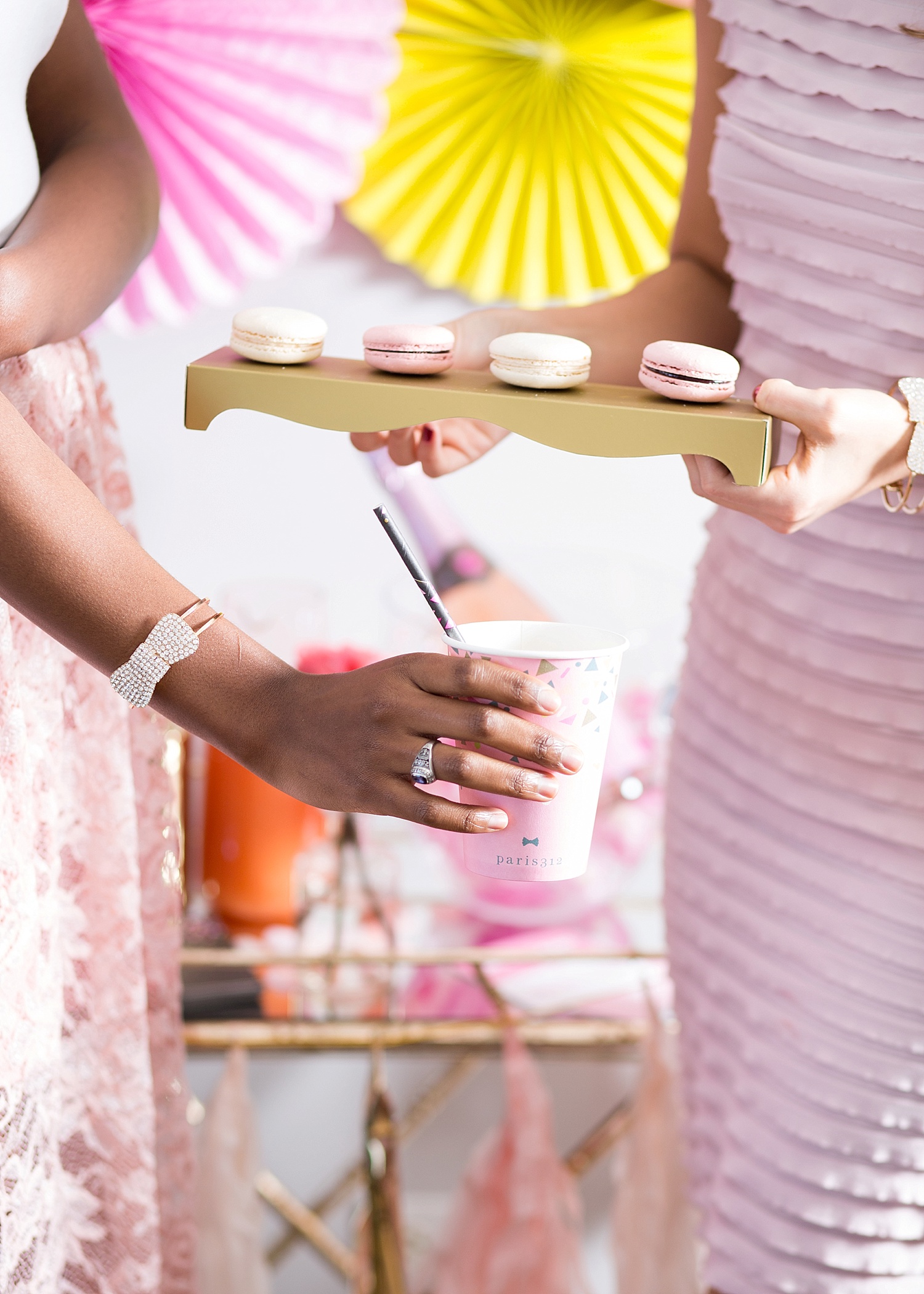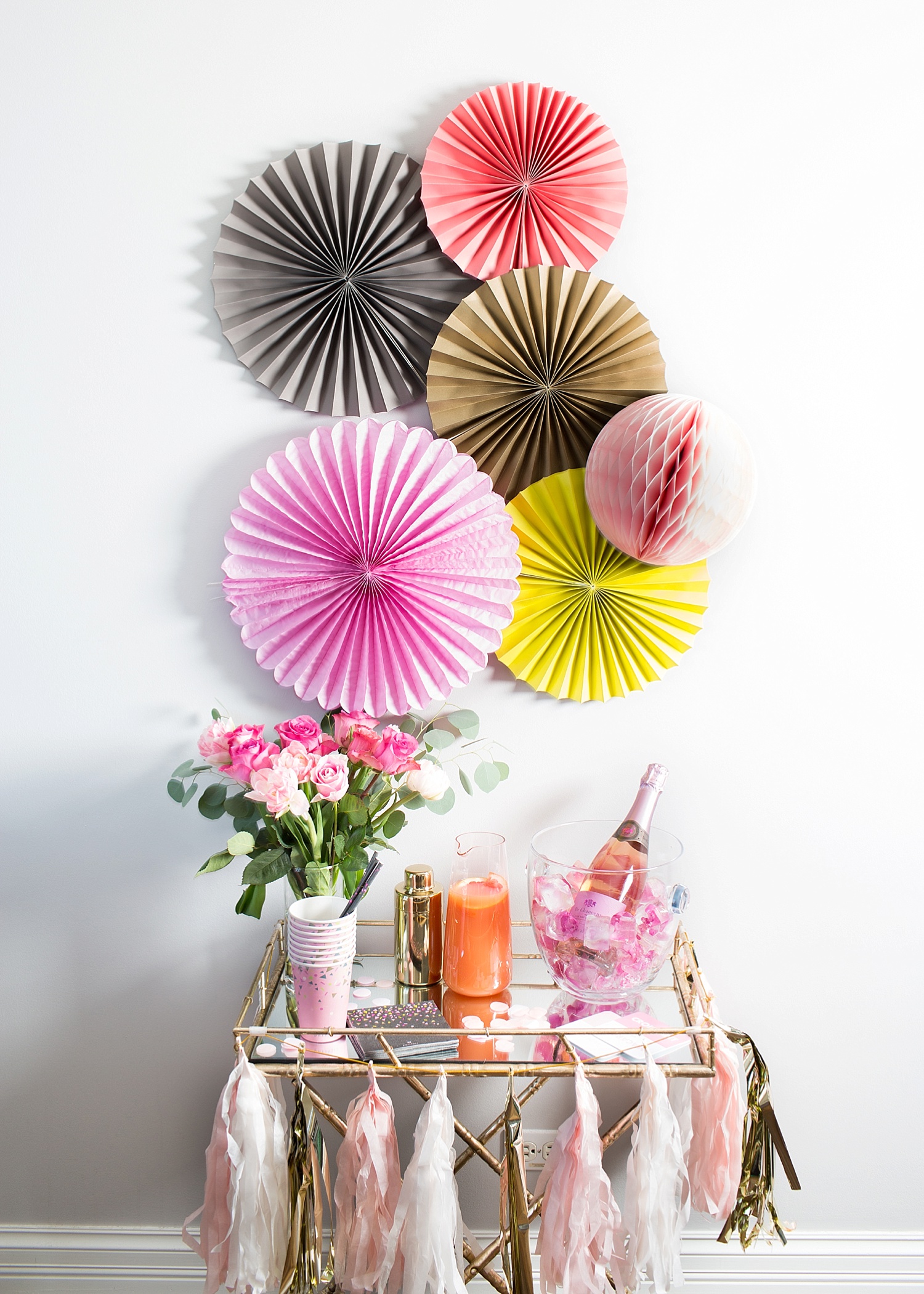 Paris312 doesn't just end at paper goods – you can get desserts too. The macaroons are relish! I also love how the cake stands fold out and your party package arrives in the classiest boxes. I'm always a sucker for packaging.
Now I'm Just waiting for the perfect excuse to use their balloon concierge service (which is 10% off right now w/ PROMO CODE: BALLOON10)! This would be adorable to send to a new mom, give as a birthday present or to friend who's party you can't make.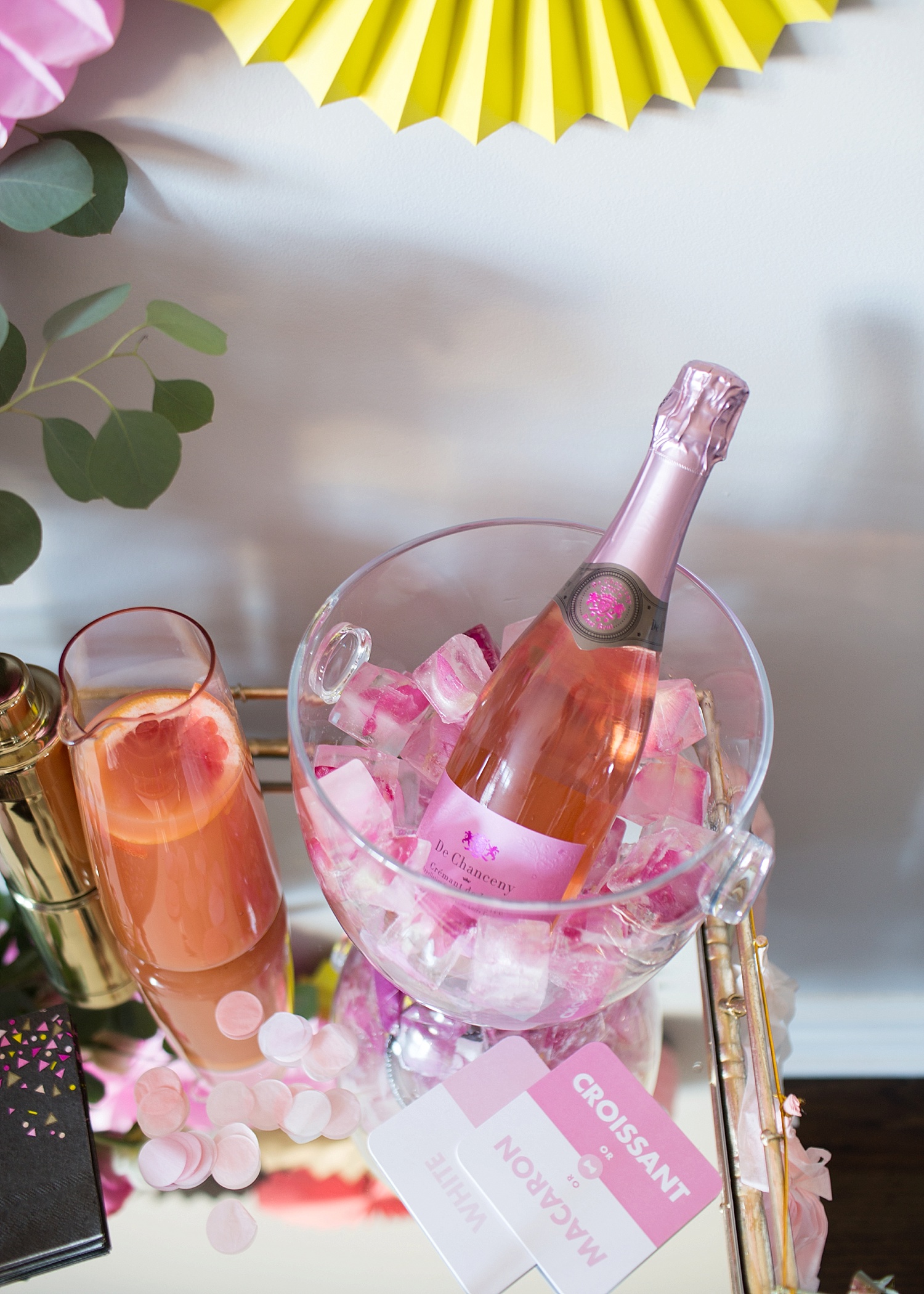 Can we take a moment and admire the rose petal ice cubes above? Swoon! Believe it or not, our photographer made them. She said the trick is to boil the water before freezing. This ensures the cubes freeze crystal clear – so you can see the rose petals. I'll be using this trick in the very near future.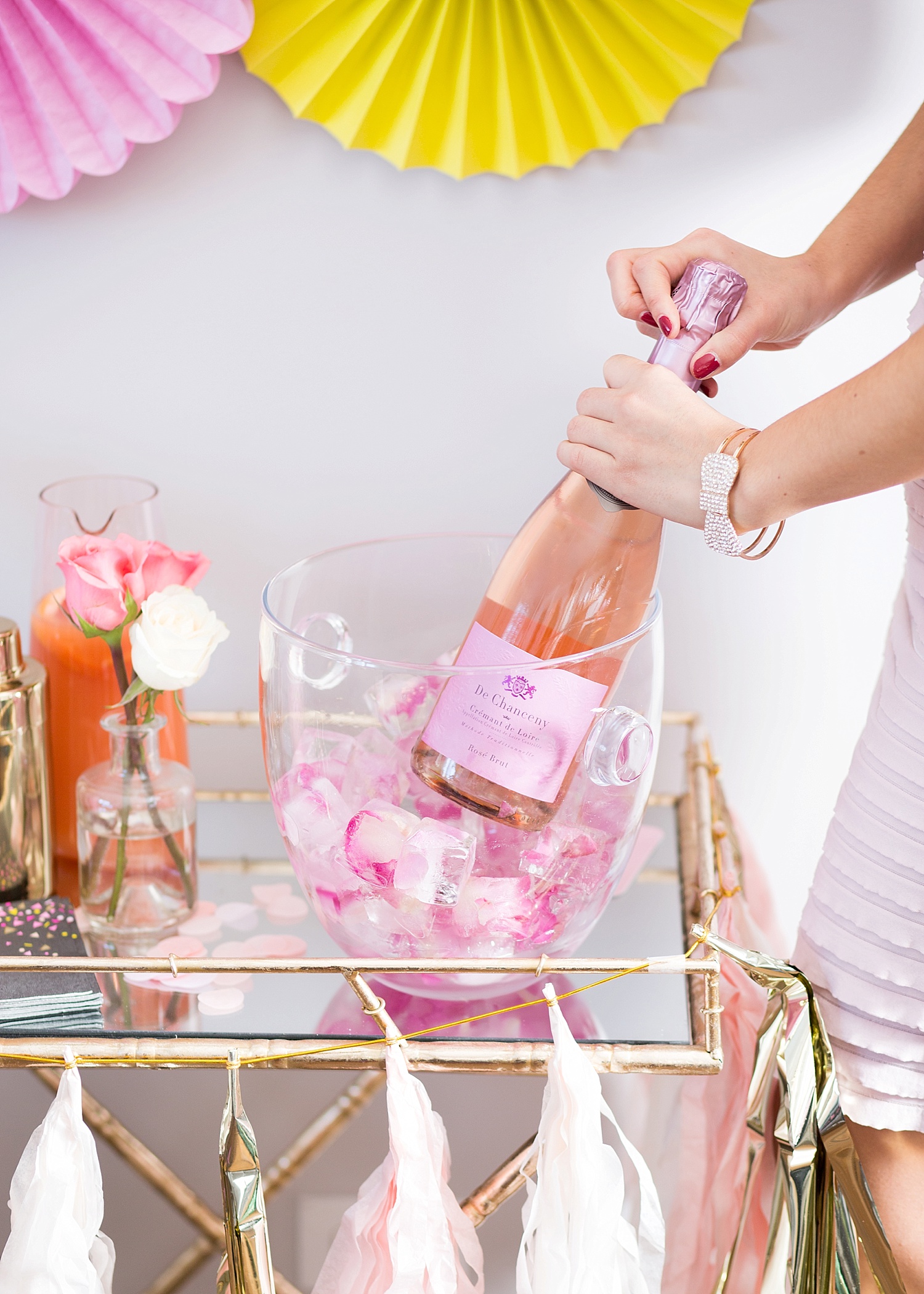 Thanks to my sister in law, Sam, I have another Galentine affair coming up next week! Fun fact, Sam actually helped design Rachel's home – where we took these photos.
Do you have any Valentine plans? If so, spill the beans! If not, why don't you host an impromptu Galentine's Day Party? I know just the place to get you started 😉
Beautiful photography by Jenny Connors! Thanks again for having me Paris312. Hope to do it again soon!
SaveSave