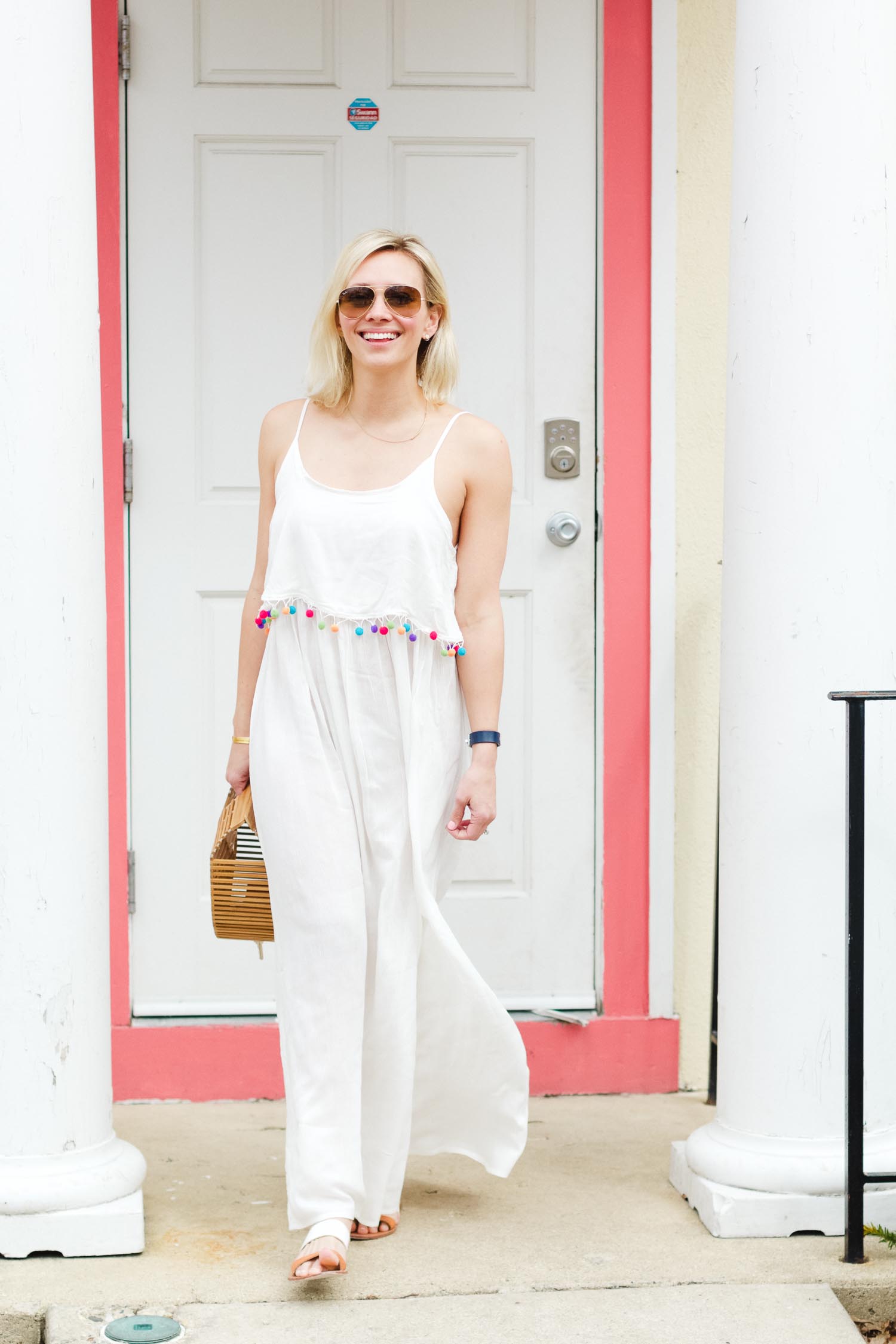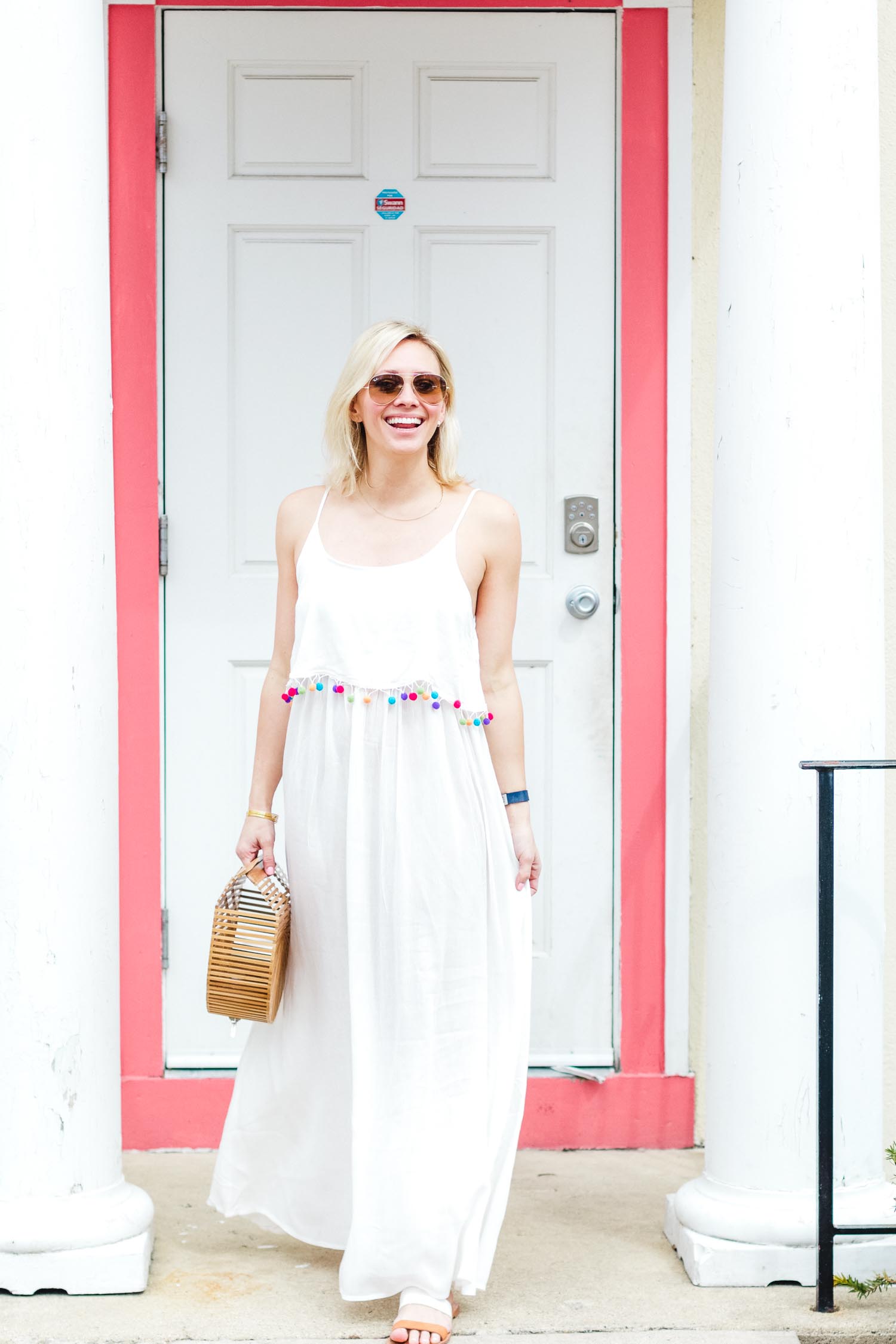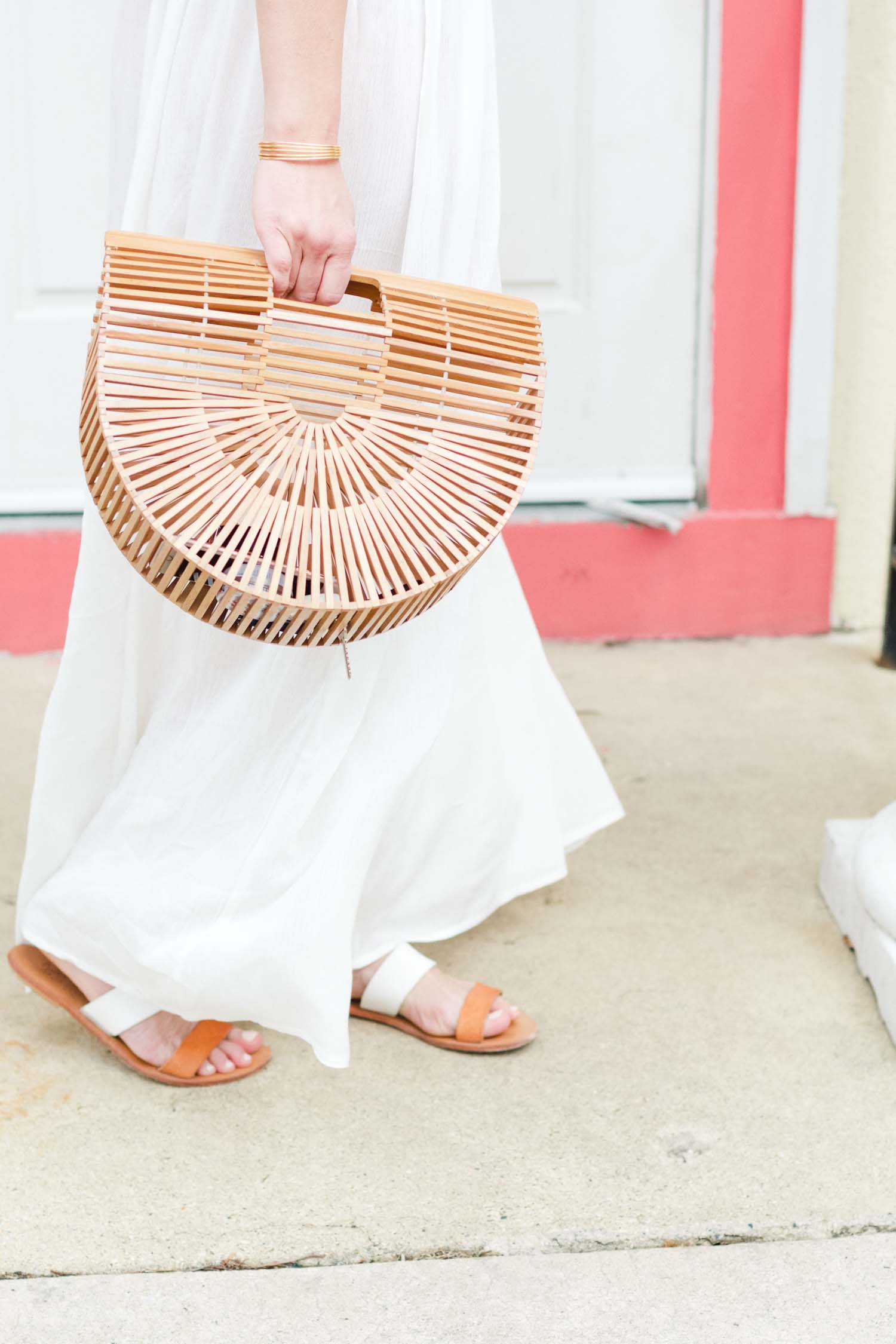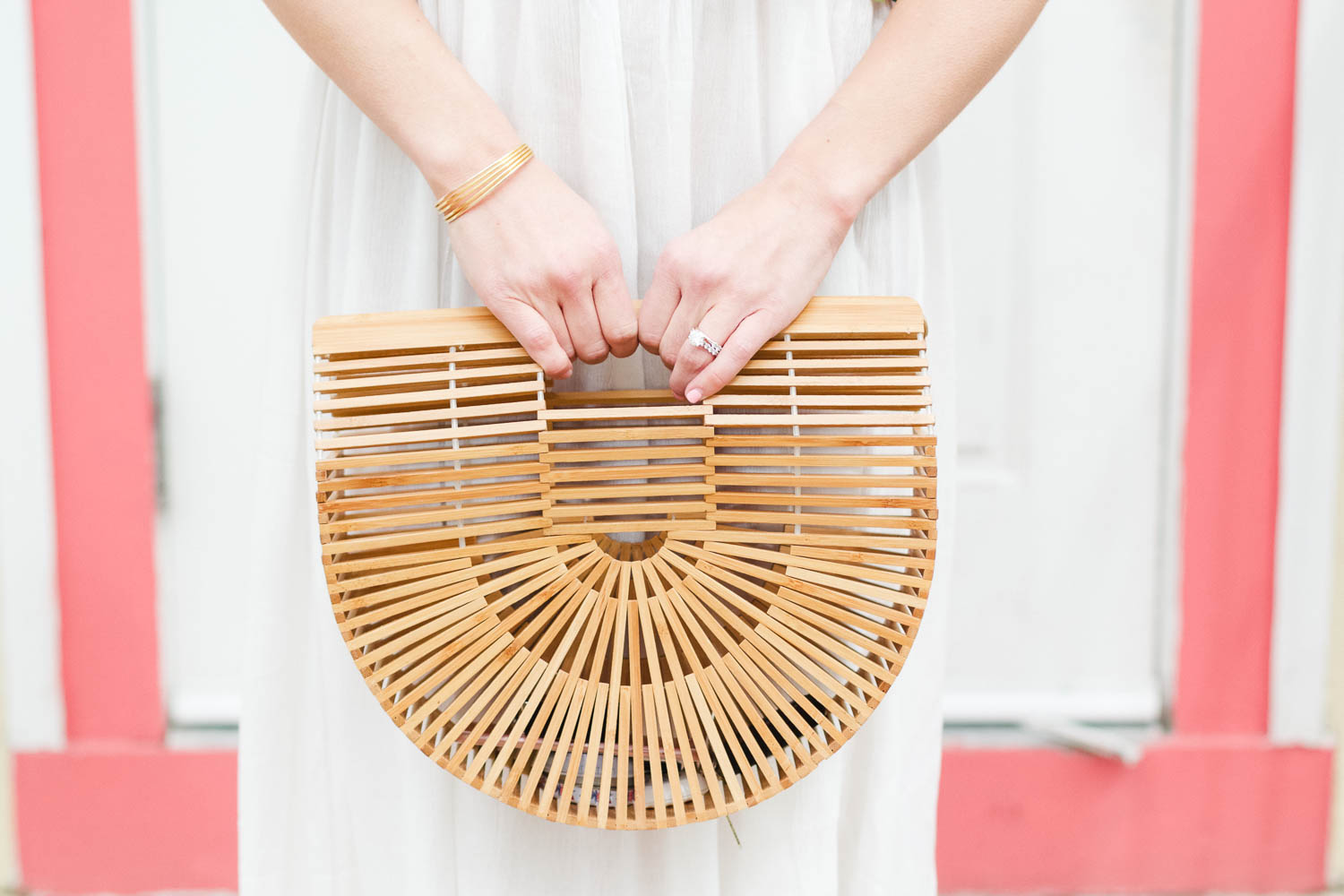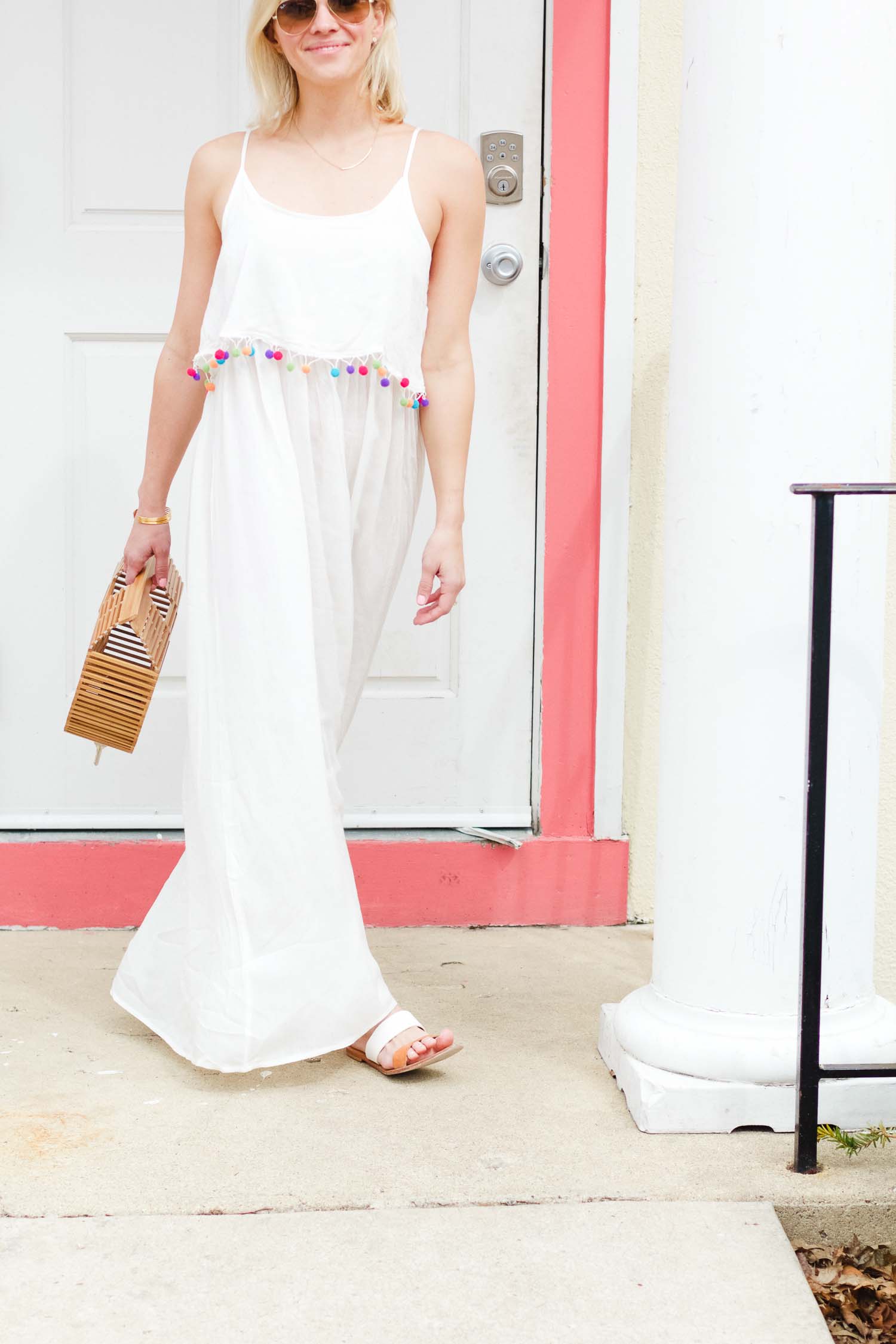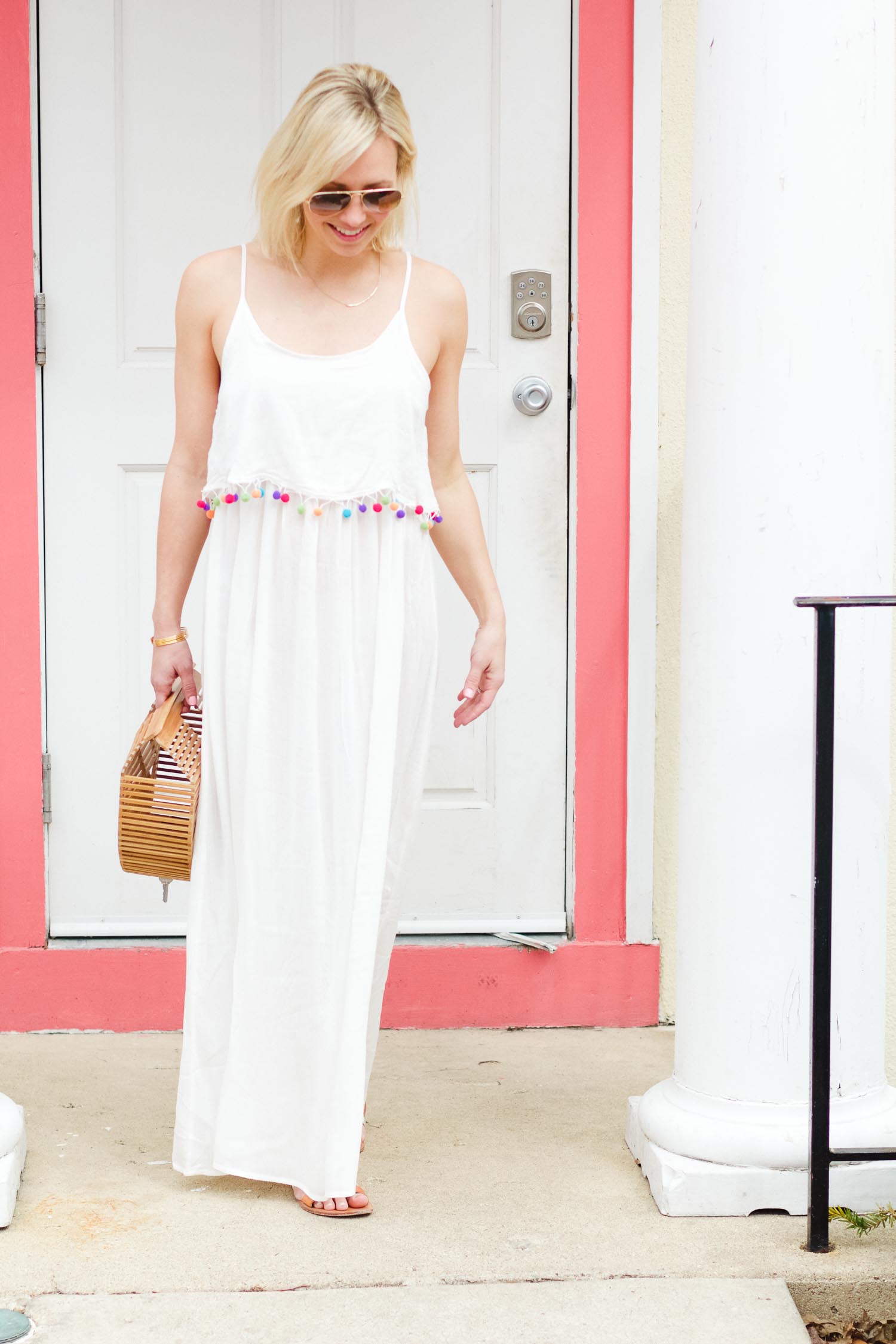 Happy Monday ladies! How was your weekend?
Our powder room is officially wallpapered and looks AMAZING! I shared a sneak peek on Instagram stories on Saturday. But no more previews until it's 100% done. Can't wait for my first ever before and after reveal. Plus we did everything ourselves.
You guys. I had my first doubles tennis match last Friday. Completely BOMBED it. Haha! It was like everything I knew flew out the window like a bat outta hell. With all the nerves and anxiety happening, I couldn't concentrate. But that's how you learn. Sometimes jumping in feet first is the best way. The good news is I'm motivated to practice, practice, practice.
Lastly, I leave for Charleston in 2 weeks for my friend's bachelorette party. Since our AirBNB has a pool, I'm packing this pom pom maxi as a swim suit cover up. It's sheer, so it's perfect for throwing over your bikini to grab lunch or walk around town. No fuss, no muss.
The vibrant pom poms make me so happy! And the price tag makes me even happier.
I hope you kids had a wonderful weekend.
I have a an AWESOME spring round up for you tomorrow and an EXCITING Chicago Giveaway Wednesday. So be sure to check back. It's one of my favorite Windy City activities and not to be missed!
Thank you Arin for snapping these photos.
SHOP THE STORY
---

SaveSave