One of my all time favorite Chicago events is popping up for Spring! And it's the BEST place for "one of a kind" gifts, treasures and treats. It's also straight up fun. Better known as the One of a Kind Show, I've gone the past two times and I look forward to it every Spring and Christmas!
To make things a little more interesting, I teamed up with the One of Kind Show for an AWESOME GIVEAWAY.
ONE winner gets… two complimentary tickets, two $50 gift cards and two darling totes! So hop to it here for a fun day with your bestie. Completely planned and paid for. Fun tip, they also have wine, mimosas and food, so it's a full day of fun!
Now, the One of Kind Show can be a bit overwhelming (it's HUGE). So below are a few booths you HAVE to visit. I suggest mapping these out prior and stop by other booths that strike your fancy in between.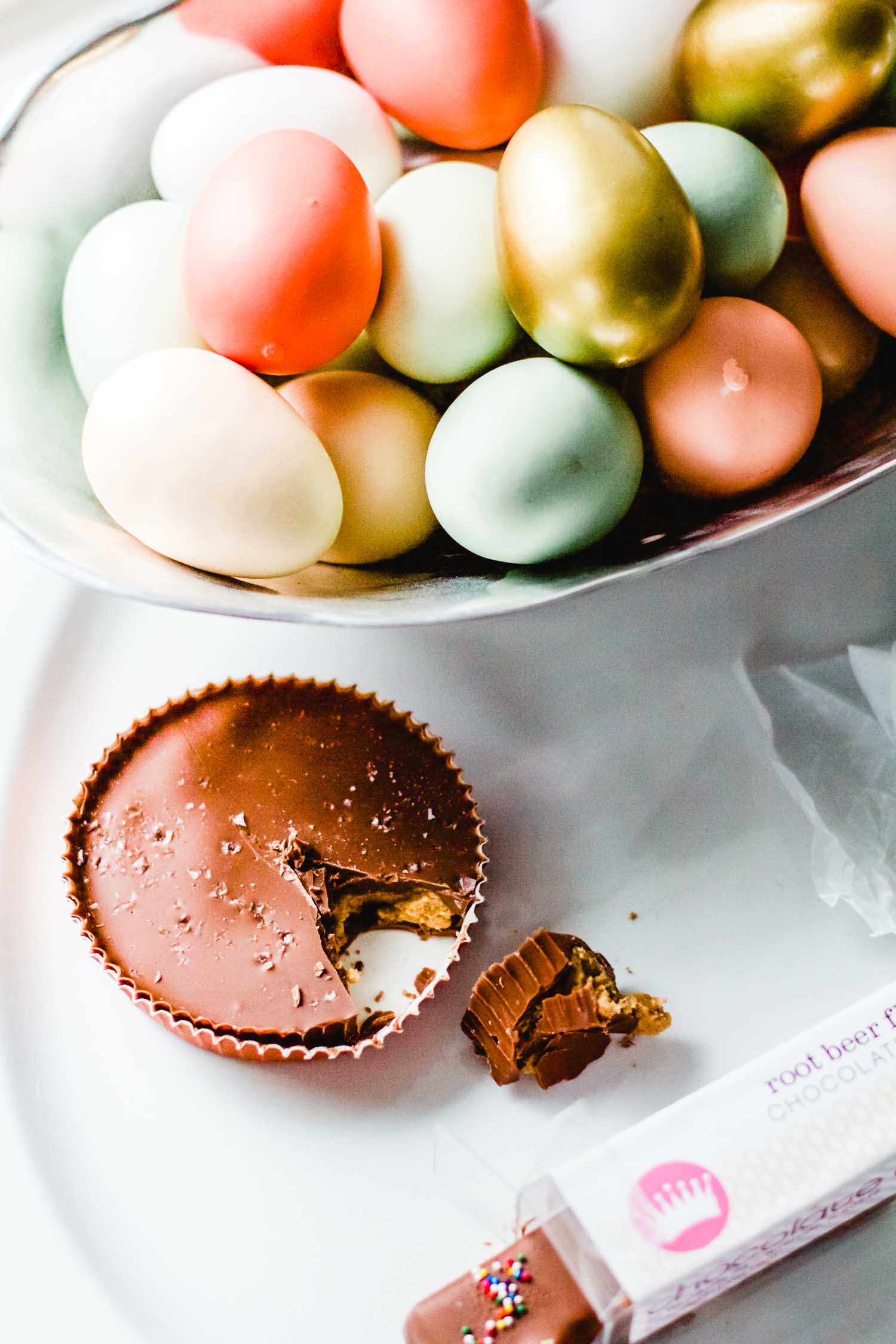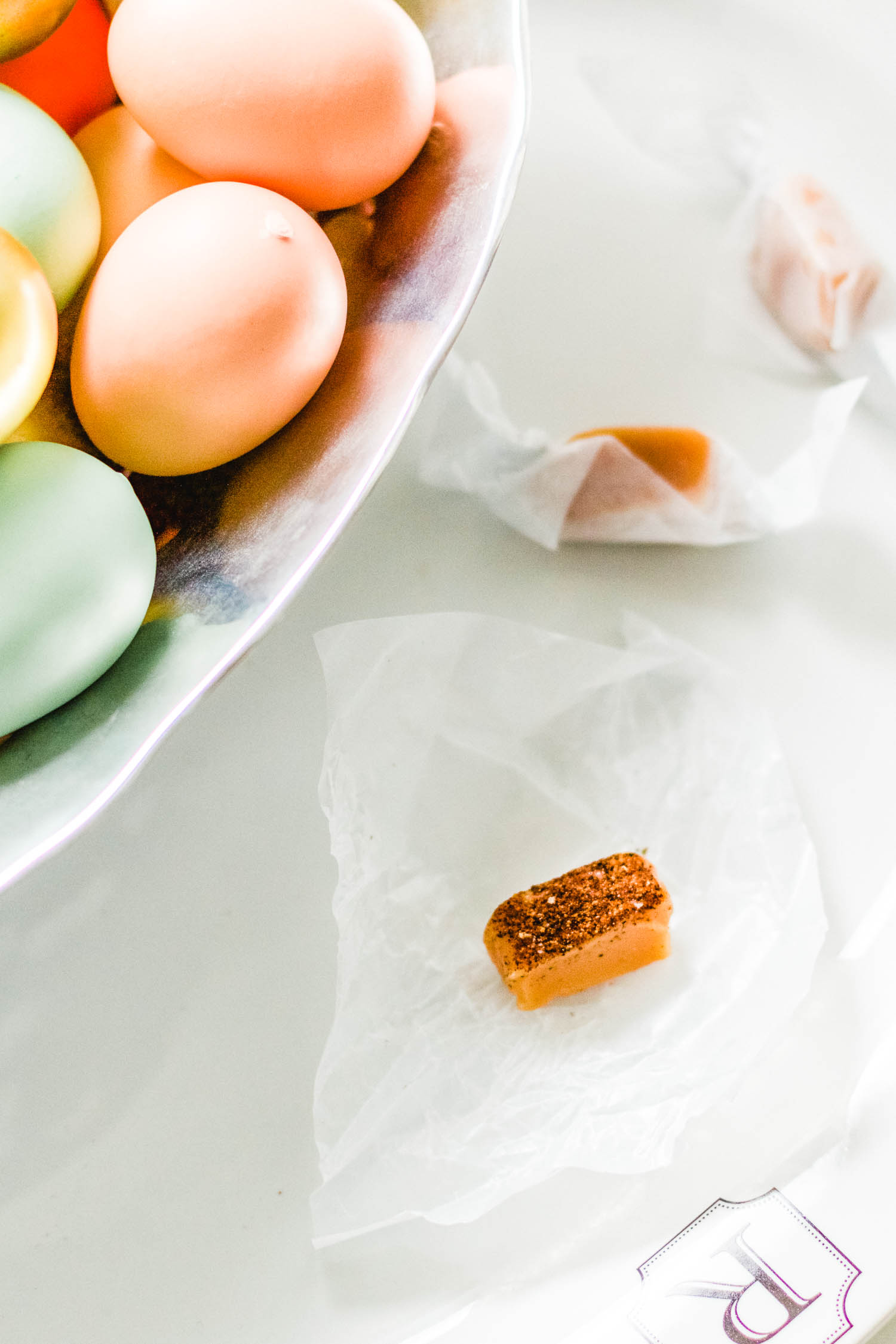 Chocolate Twist: The BEST chocolate I've ever had in my life. True story, I ate 17 of the caramels and one of the candy bars before taking these photos. I seriously couldn't help it. These treats are top quality, homemade and unlike anything. My favorites are the burnt toast caramels (oh my word!) and these giant peanut butter cups. Perfect for shower gifts, table settings (place one on each plate) and just straight up delicious for yourself.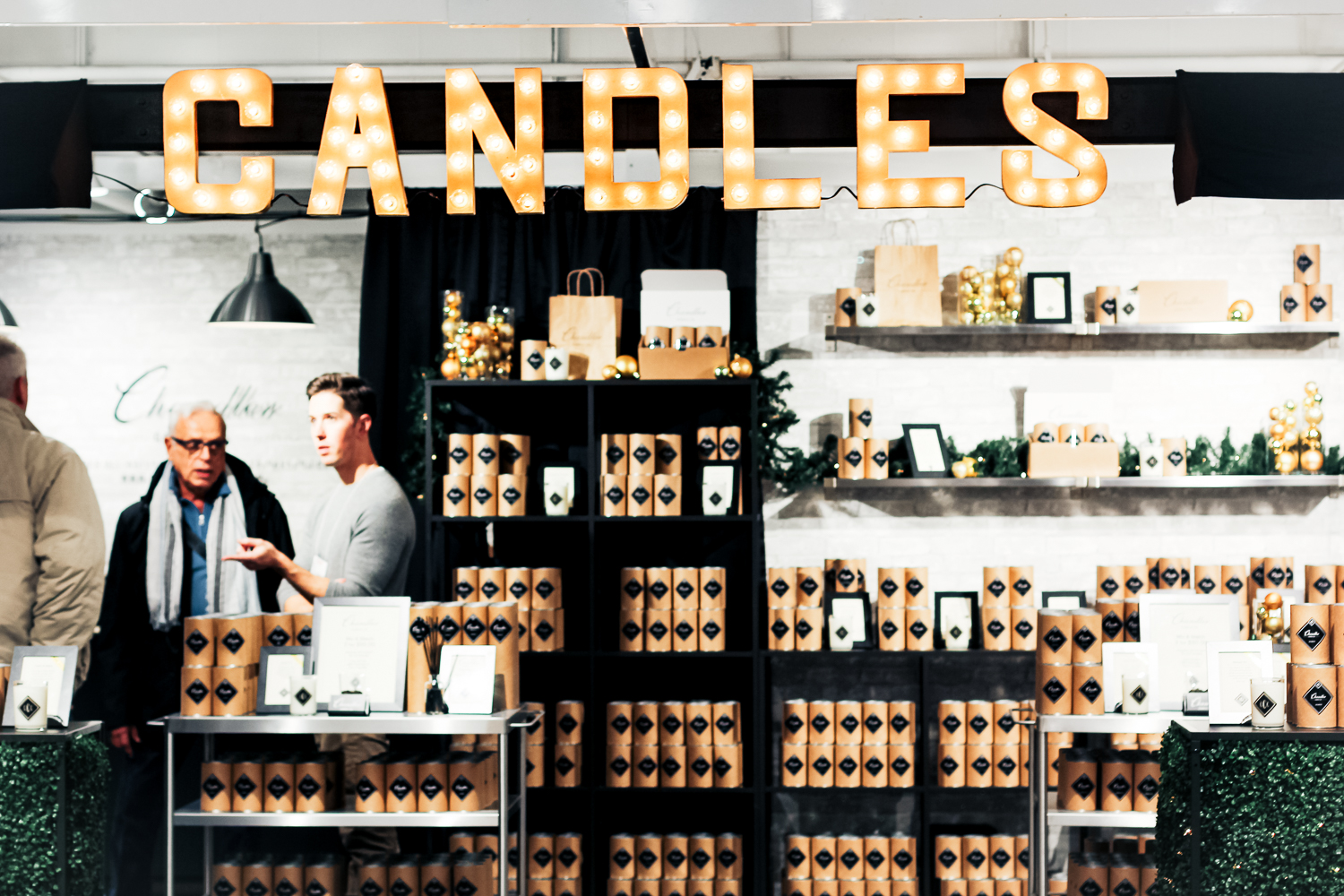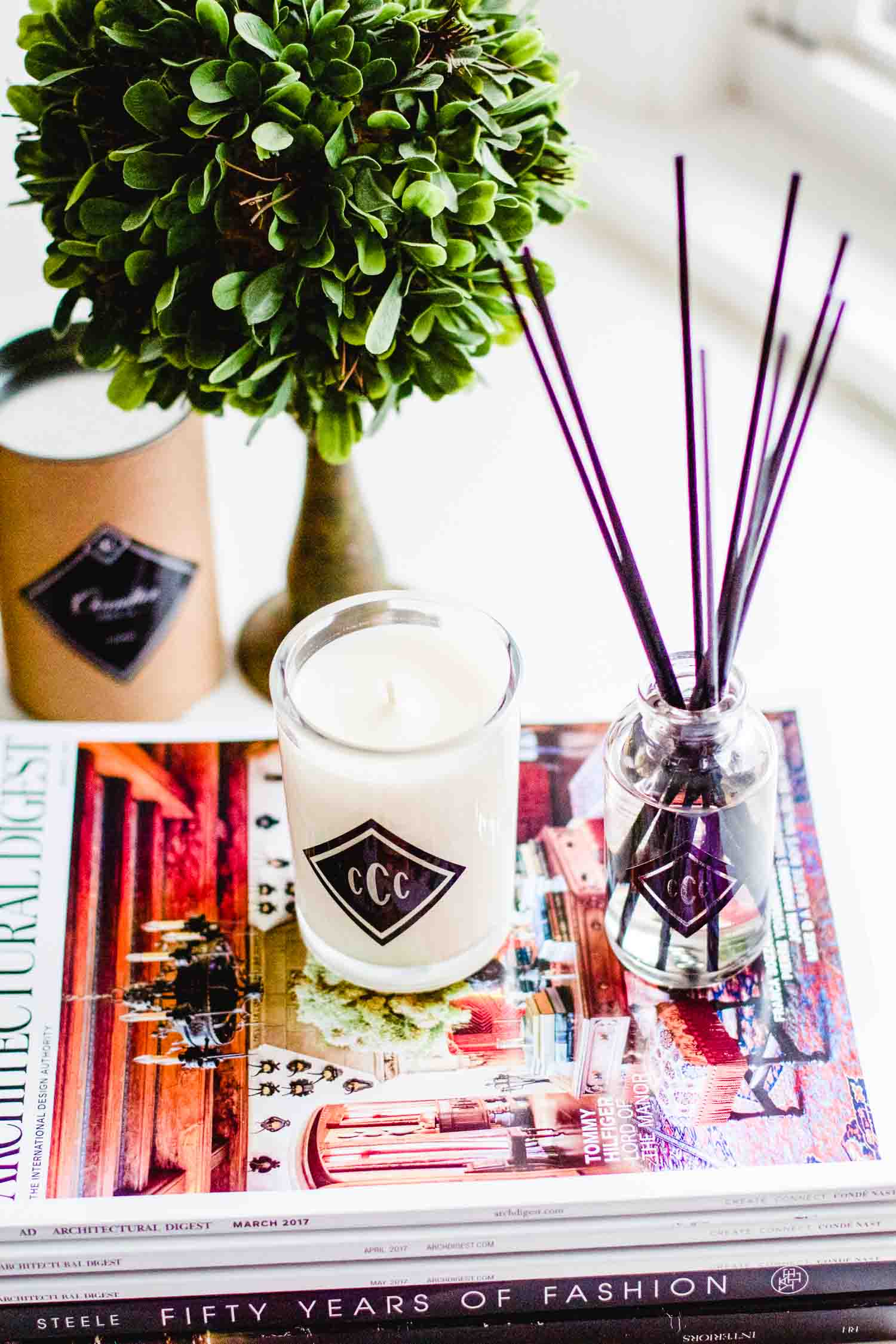 Chandler Candle Co: First off, they have the coolest booth! Secondly, Sean and I light candles every single night (it helps us wind down and turn it off). So we've become a bit of candles snobs. These absolutely pass the test! They use high-quality ingredients:  sophisticated and complex fragrances, all-natural soy wax, and hand-poured in small batches to ensure quality. They just came out with their floral scents for spring too!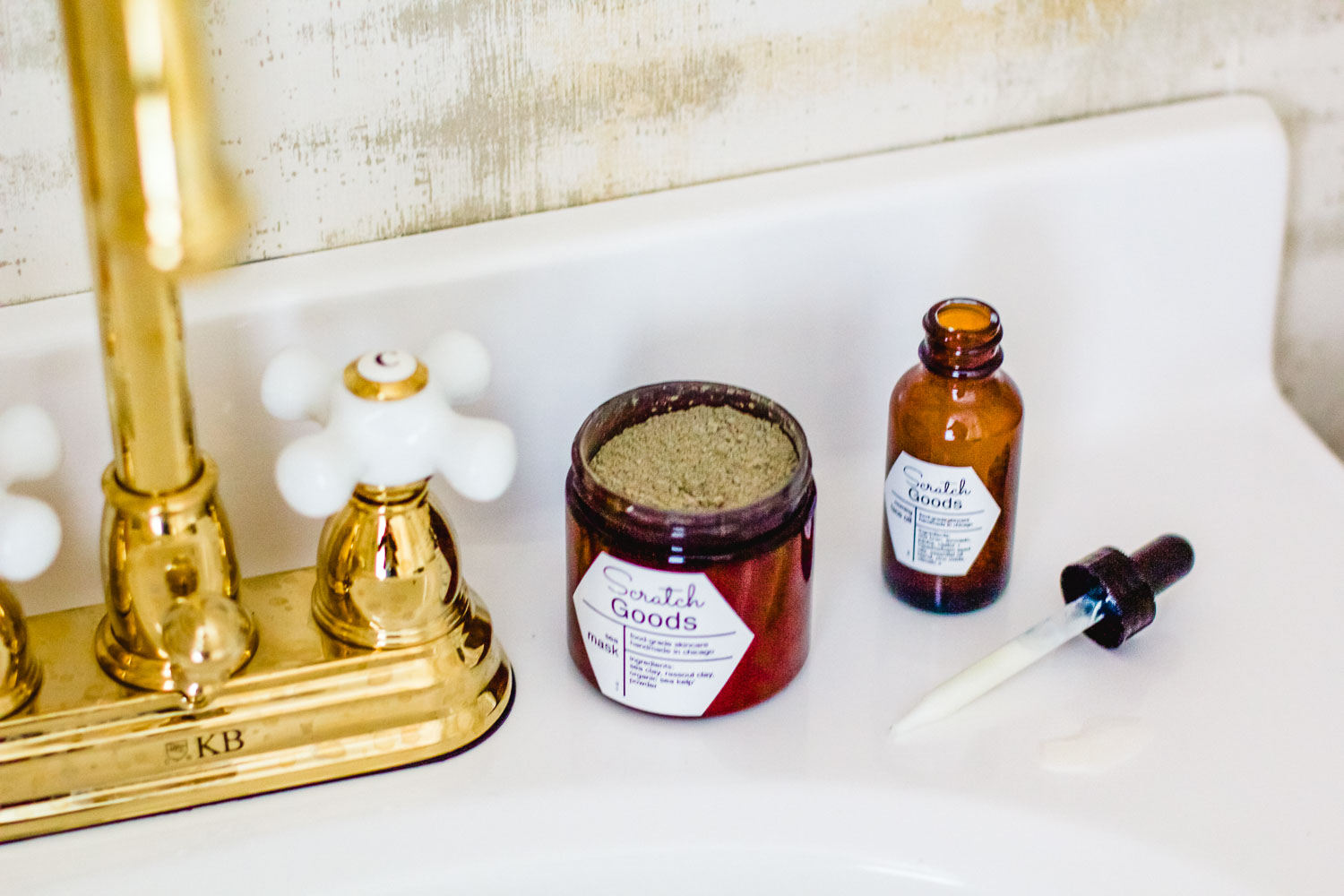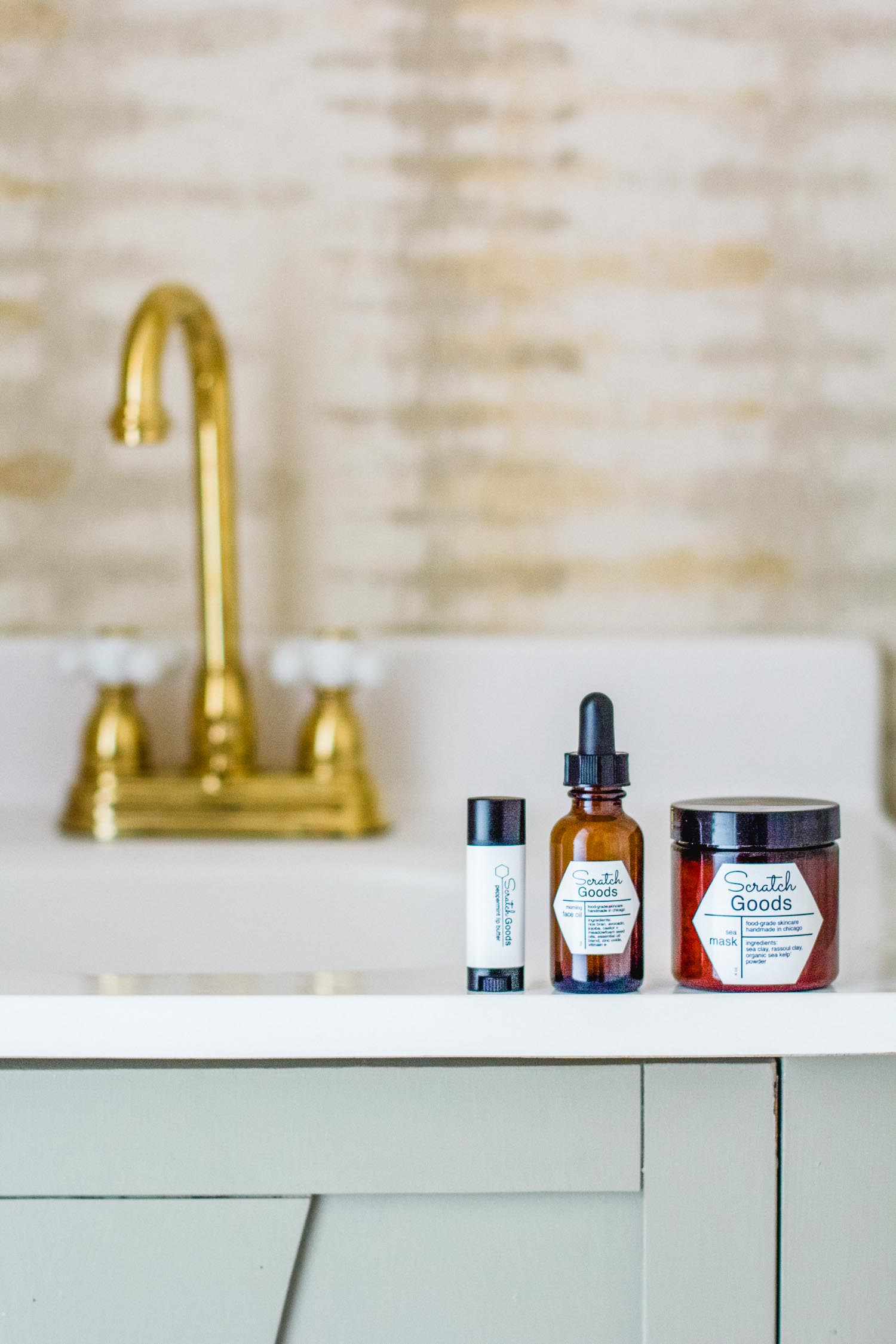 Scratch Goods: The cool thing about Scratch Goods is their motto: food-grade skincare, handcrafted in small batches with locally sourced ingredients. They even have a mask bar at their local shop! I fell in love with their masks – which are blends of dry clay powders for a fresh application every time. Something new makes getting up a little more fun and extra motivation to do you entire night routine. All natural, it makes your morning and night routine a little more fun and spa-like.
So the best part of all? You can shop ALL of these in ONE spot. And this doesn't even begin to cover the tip of the iceberg of all the other cool vendors.
As for the GIVEAWAY, click here to get the party started! It's super easy to enter too. If you don't win, you can purchase your tickets here. And here is another little secret. My friend, Shaheen, is offering a $2 ticket discount on her blog!
Have you ever been to the One of a Kind Show? If so, who are your favorite booths to visit?
A big thank you to One of a Kind Show for sponsoring this post! Opinions are 100% on my own!