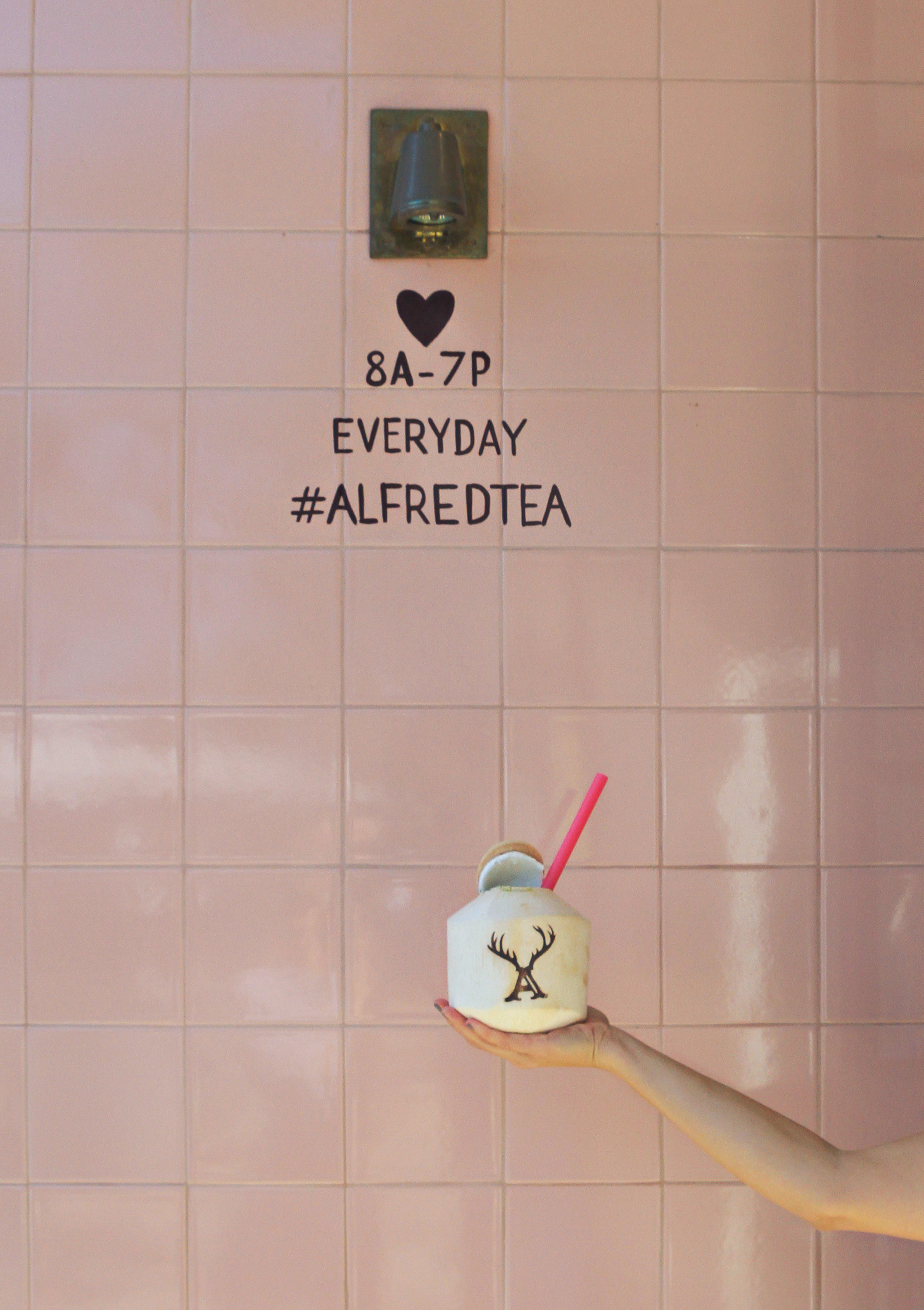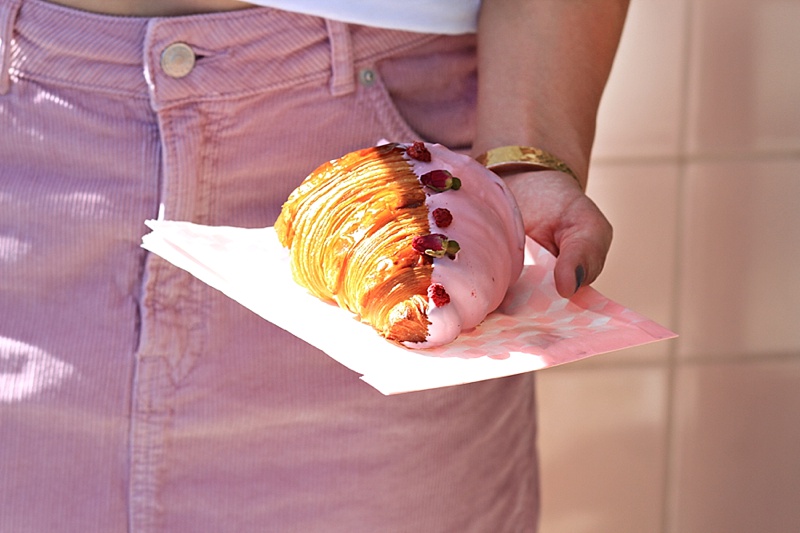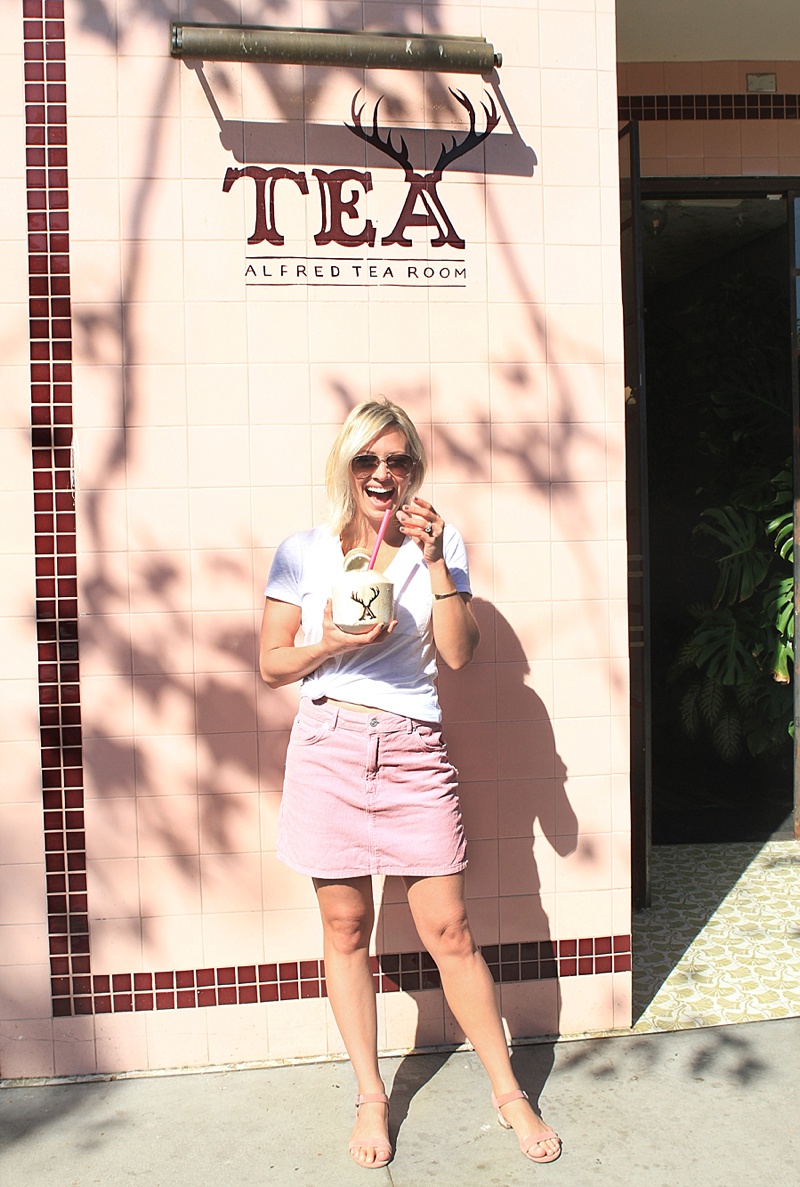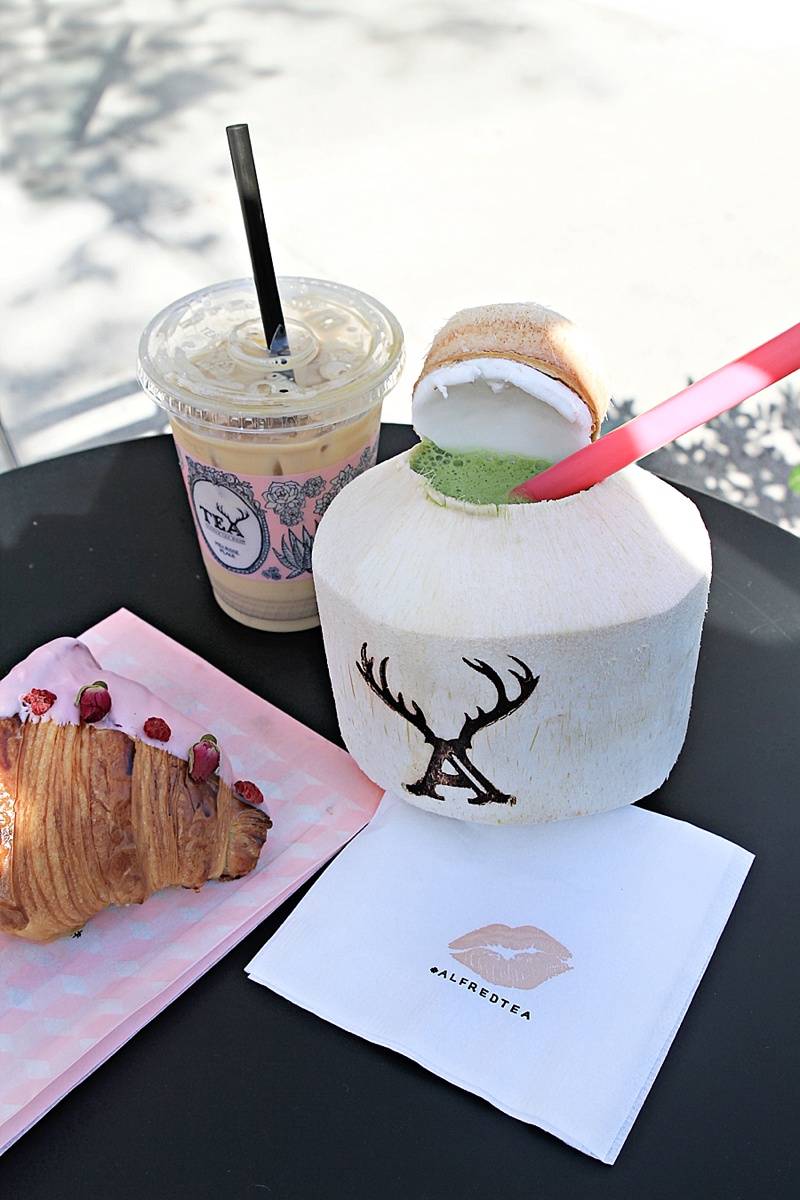 You know your an adult when coffee shops are on your 'top places to go' when on vacation.
In my early twenties it was all about the bars. In my upper twenties it was all about restaurants. In my thirties – it's allllllll about that caffeine baby.
That's how I feel about Alfred Tea Room. Which technically isn't coffee but just work with me here. When I heard my friend's Bachelorette party was in Beverly Hills, I knew I'd be hitting this bad boy up!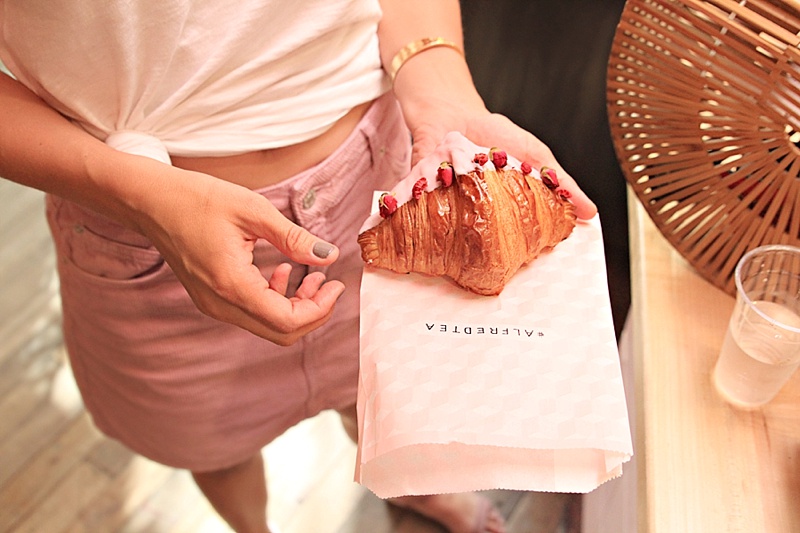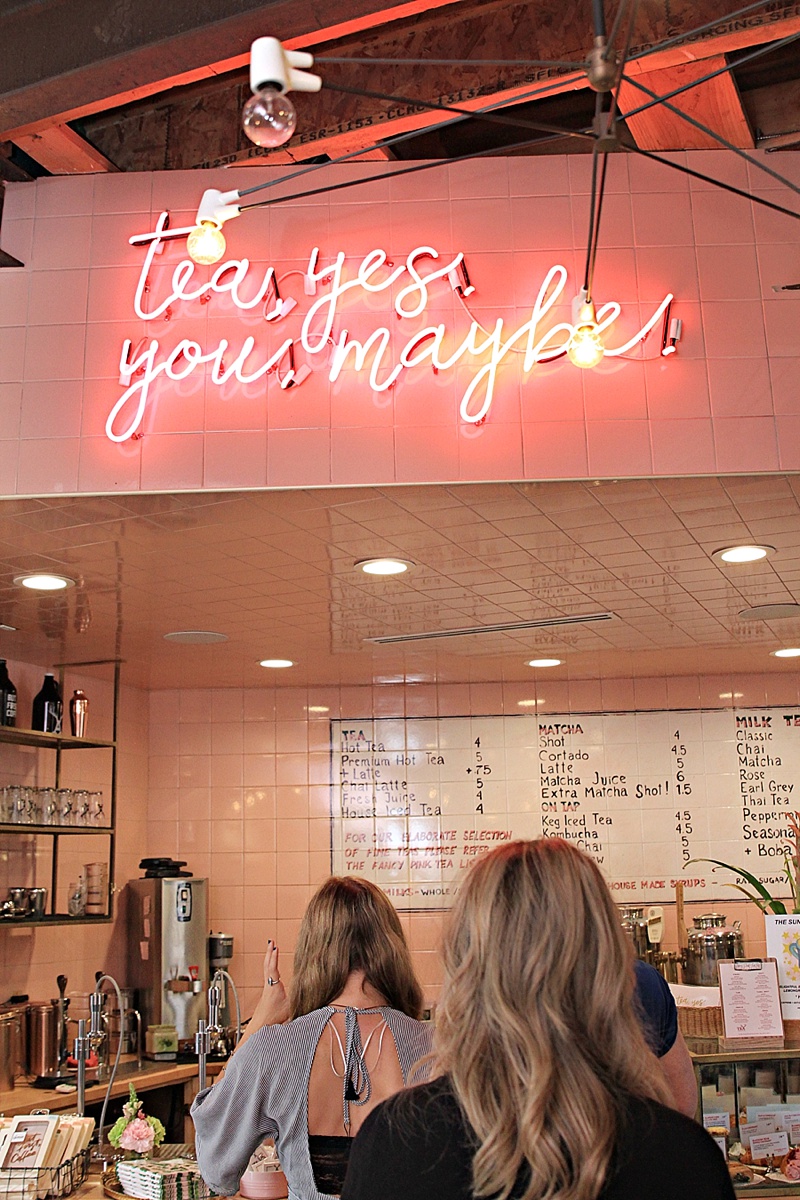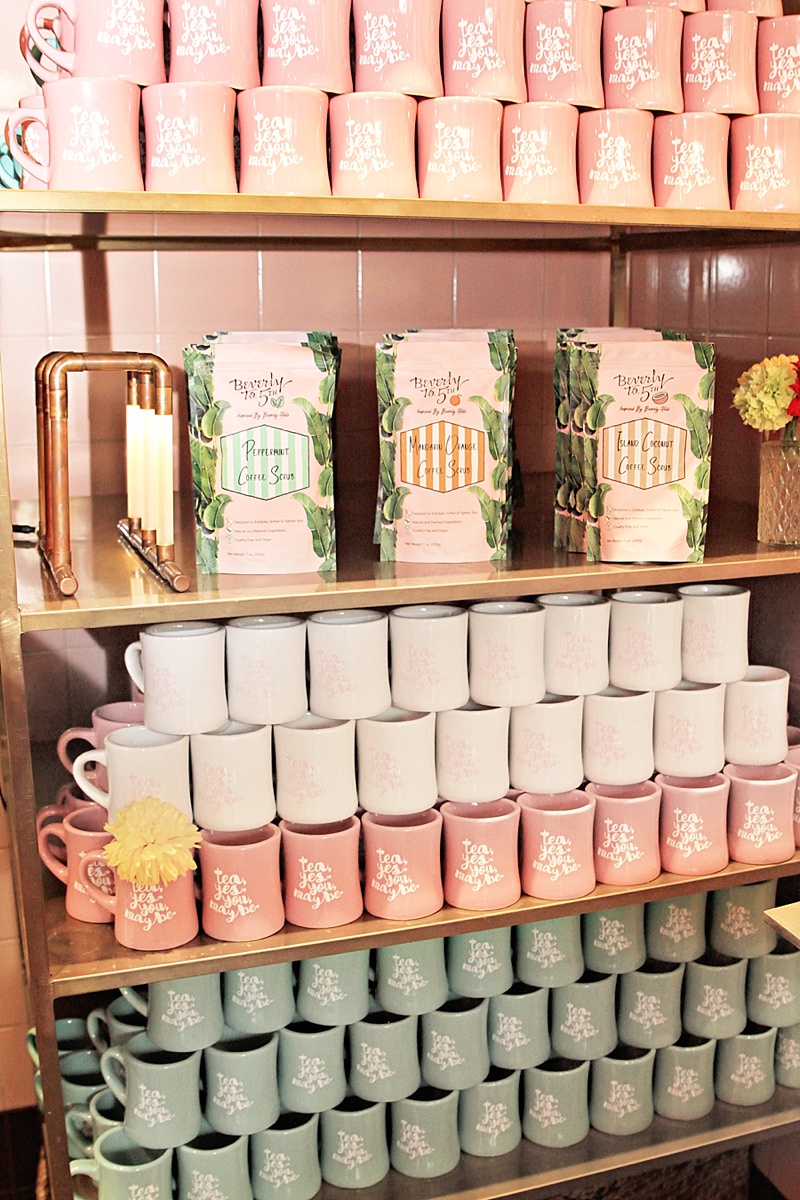 This little tea room is a hot LA destination. Even Penelope knows. Take one look at their IG account and you'll see why too. They have over 50K followers for goodness sake! Their drinks are ADORABLE. I mean how darling is this matcha tea in a coconut? And let's talk about all the millennial pink happening. 100% have to try it if you visit LA.
Speaking of pink, this corduroy skirt's my favorite Fall item right now! It goes fantastic with sweaters, boots, flats, white tees and all kinds of goodness. Which is surprising for a pink skirt! I'd recommend giving this little lady a try too.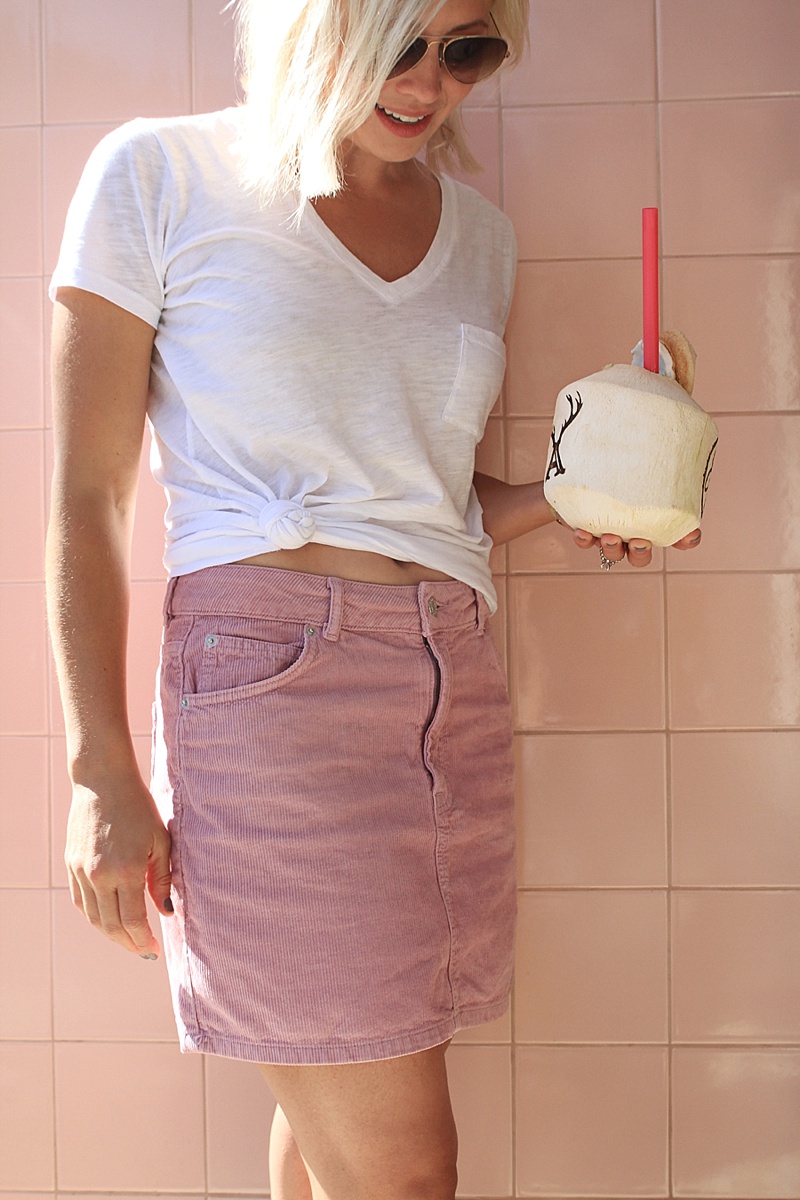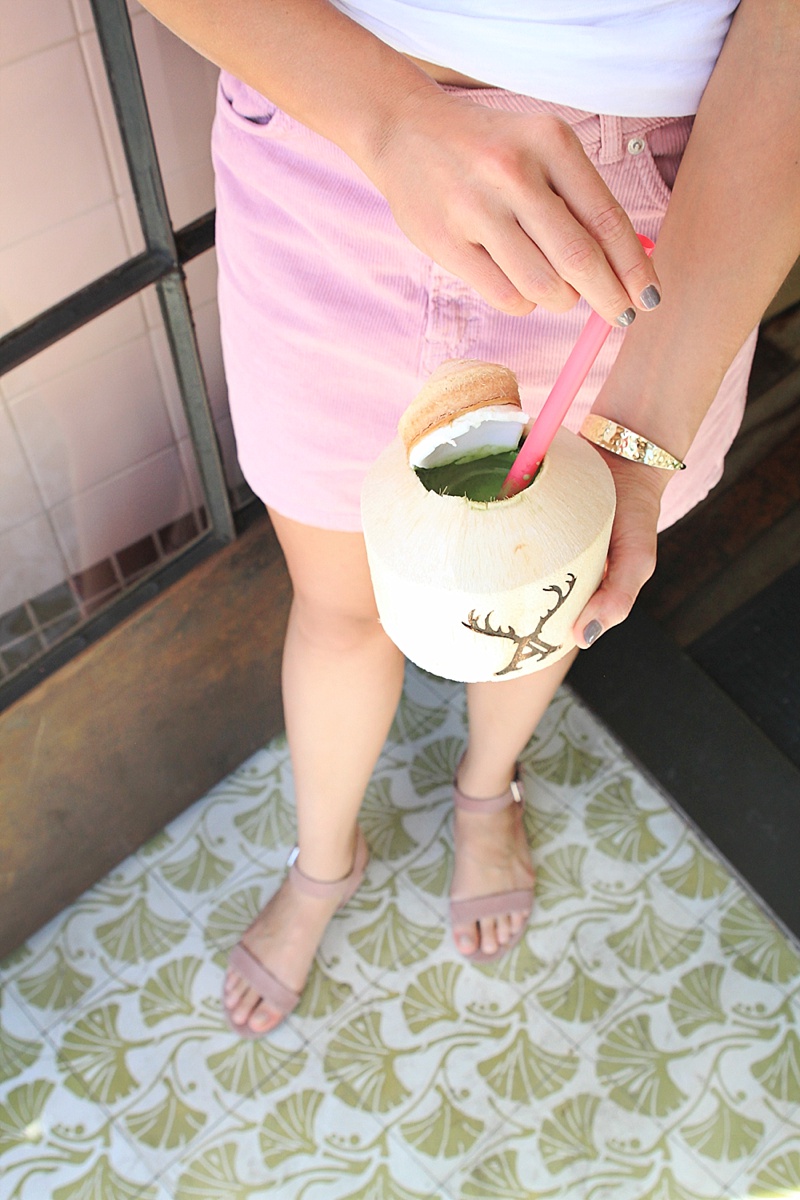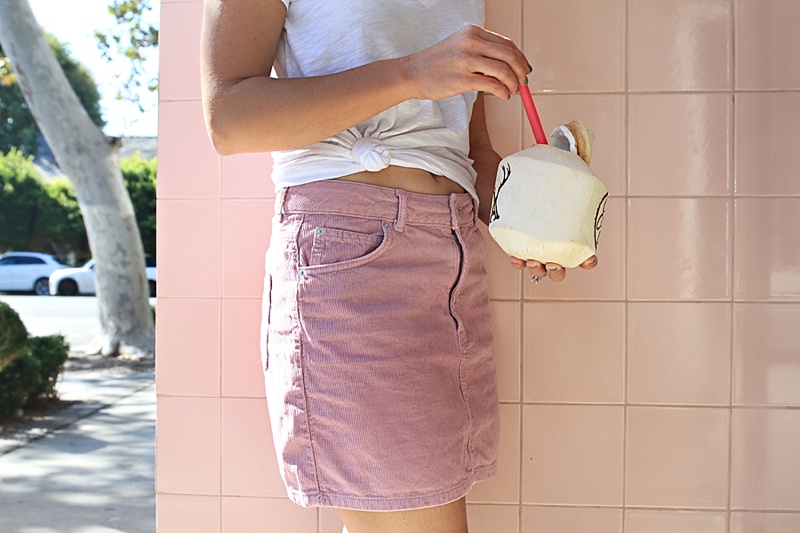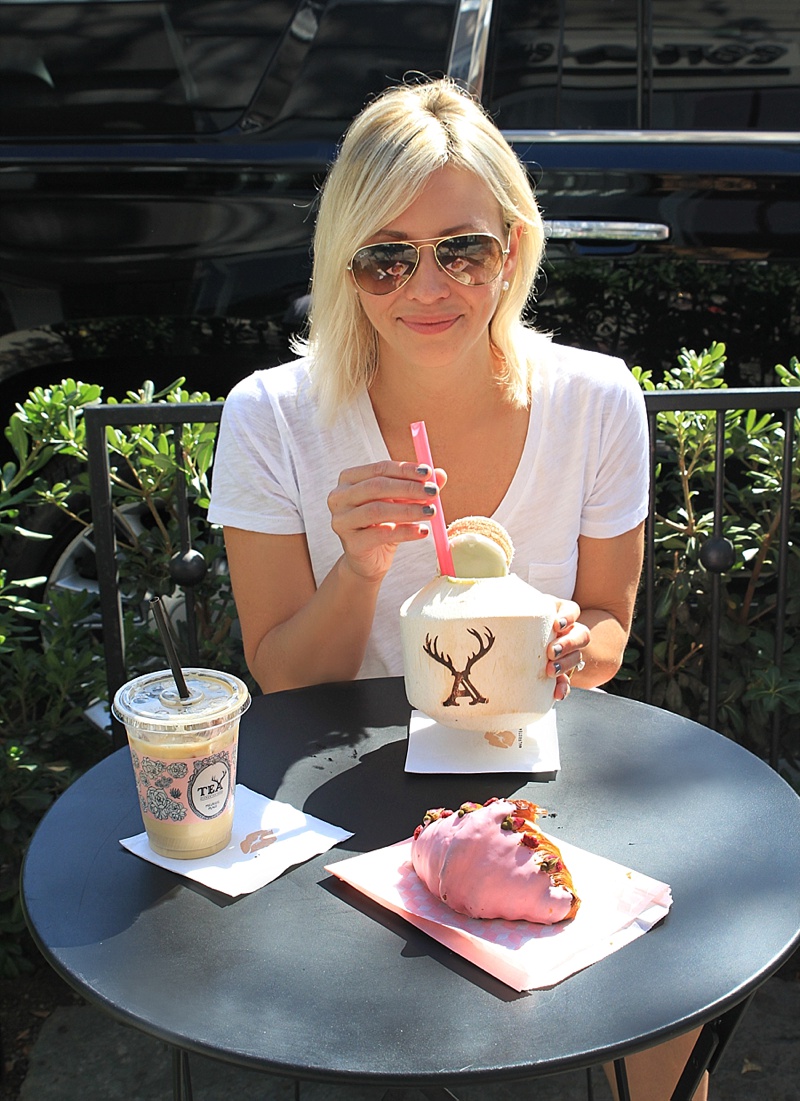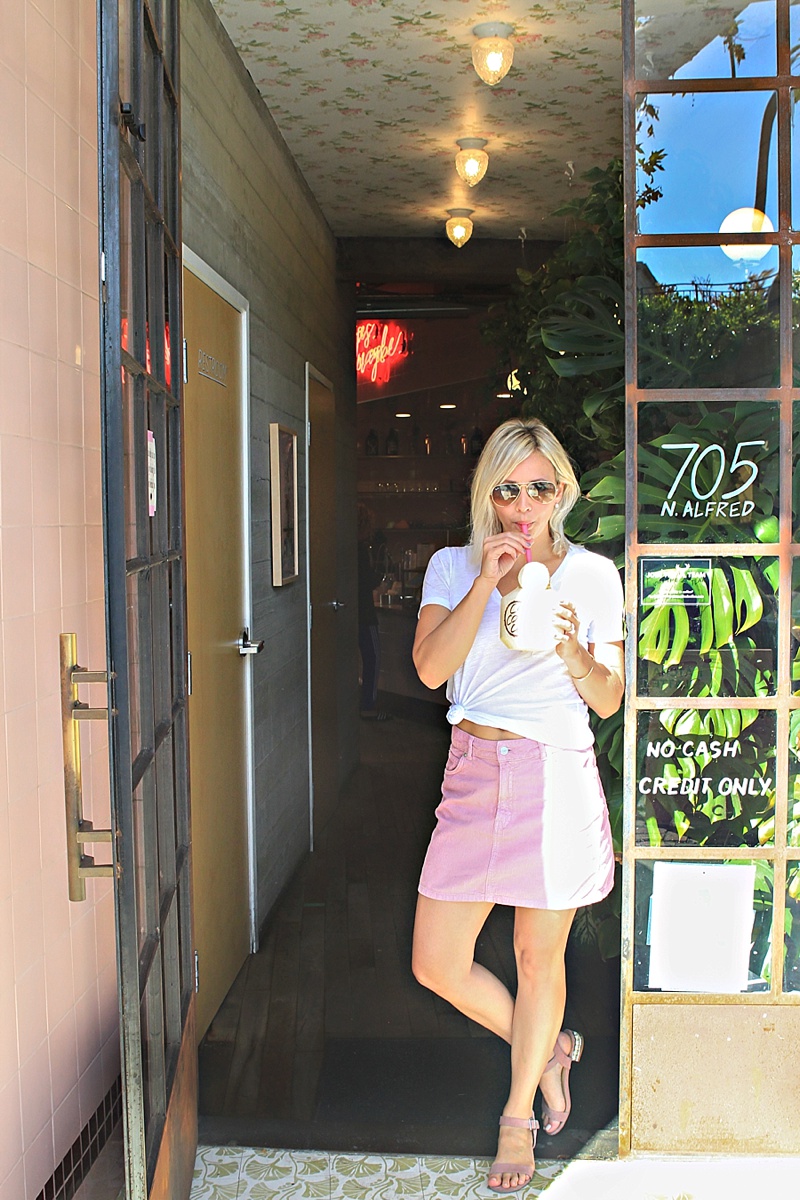 I can't believe it's already Thursday guys.
Sooooo I pulled the trigger on Stuart Weitzman boots! I got them from Shopbop and went with the Lowland Over The Knees. EEEEEEEEEK! FYI – you get 15% off of ANYTHING on your first mobile purchase using Shopbop's app. Just use coupon code: APP15. If you get the boots, it will save you almost $200!
We're going to the Cubs game tonight and work's been insane lately. How are you guys?! Anything new?
A few exciting things for you! I'm currently working on our Beverly Hills Bachelorette Party itinerary so you can recreate the entire thing. If I could do it all over again I wouldn't change a thing. It was that top notch!
Last but not least, I'm launching something super special for you guys! It's going to make your holidays stress free and so easy. You may secretly freak out, SO GET PUMPED. I'm announcing it November 1st and I don't know any other blog that's ever done this. I'm so excited!
P.S. Get holiday party ready by jumping on this trend ASAP.
A HUGE thanks to Lauren for snapping these photos and going to Alfred Tea with me! If you live in the Chicagoland, she is an AMAZING photographer!
SHOP THE POST