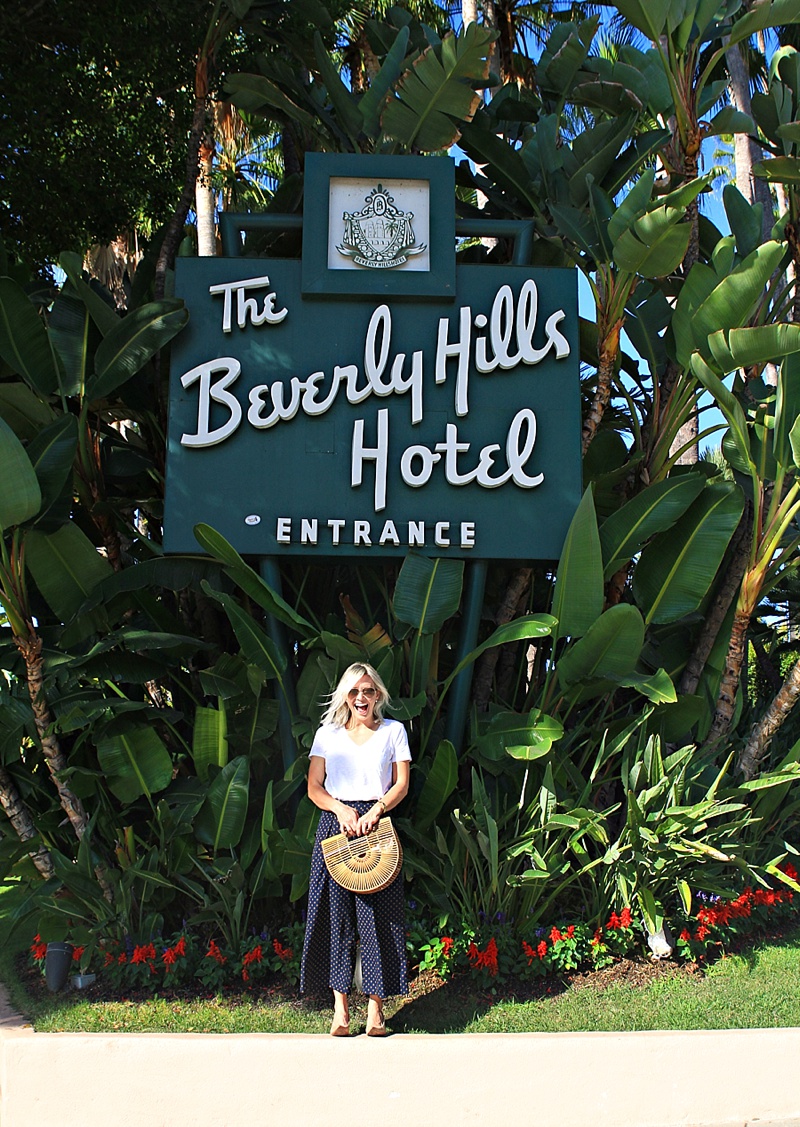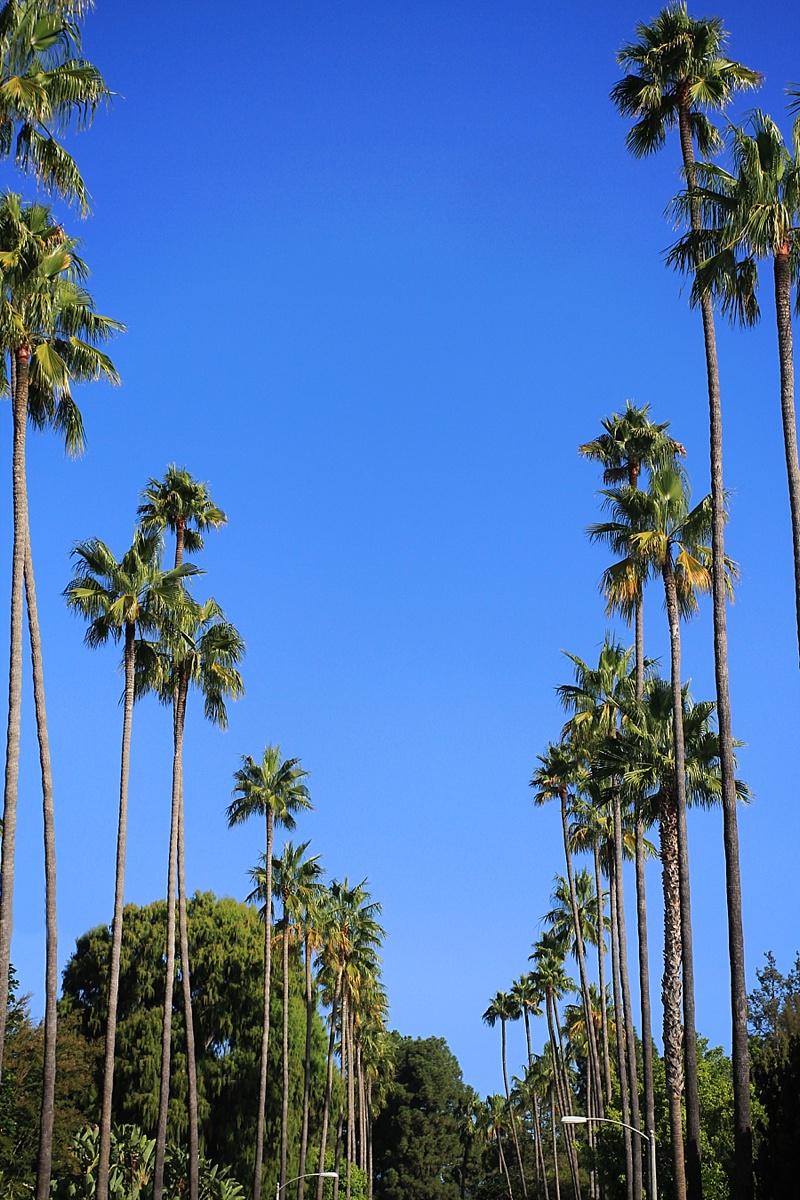 Last month I went to the most incredible, awesome bachelorette party in Beverly Hills! Talk about bachelorette parties in your thirties versus your twenties 😉 The itinerary put together by the bridesmaids was FLAWLESS. So flawless I'd replicate it down to the hour when I go back!
If you're looking for an itinerary for a large group of girls, who like to have fun but don't want 'clubs' to be the main focus, here's exactly what we did. It includes a private yoga session, private sushi chef, Hollywood Celeb Bus Tour, the places we went and the things we did.
Also, feel free to take some parts and create your own version!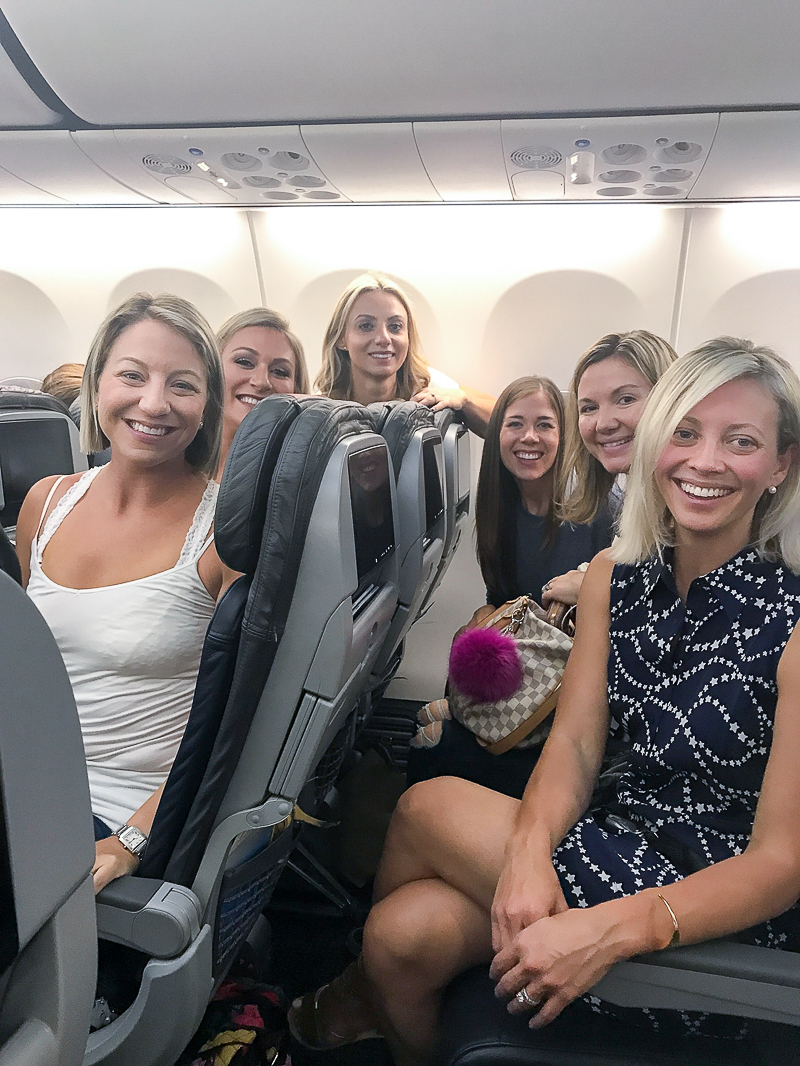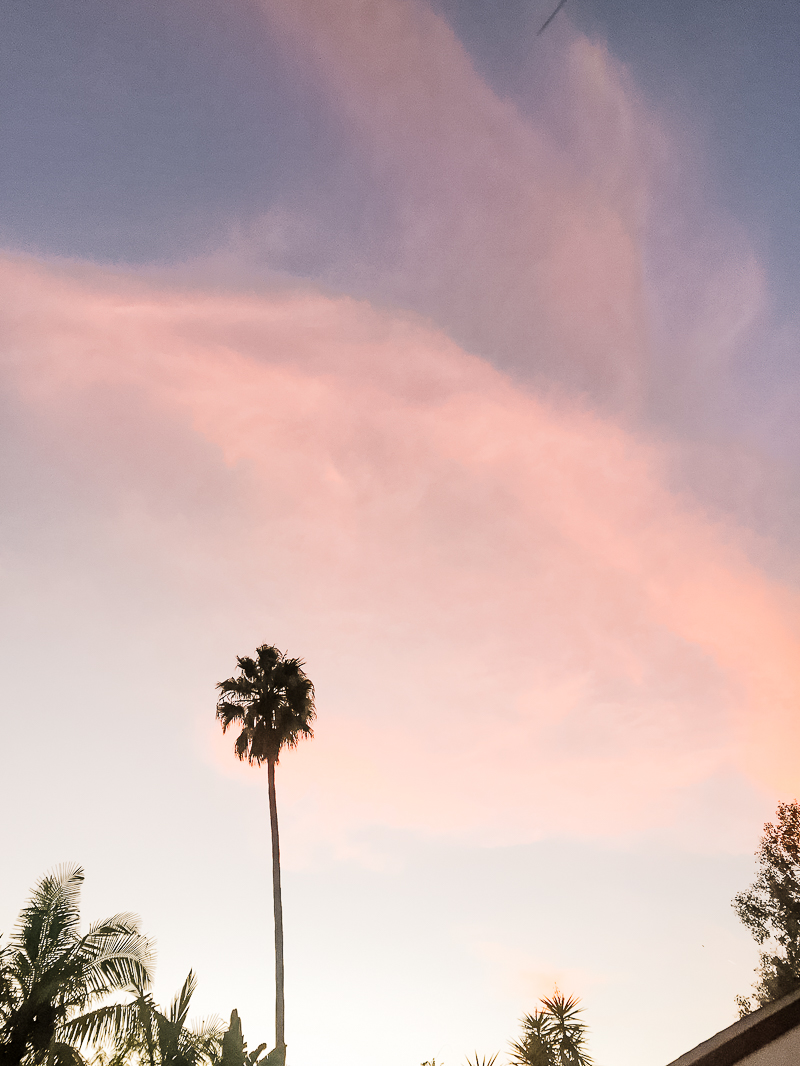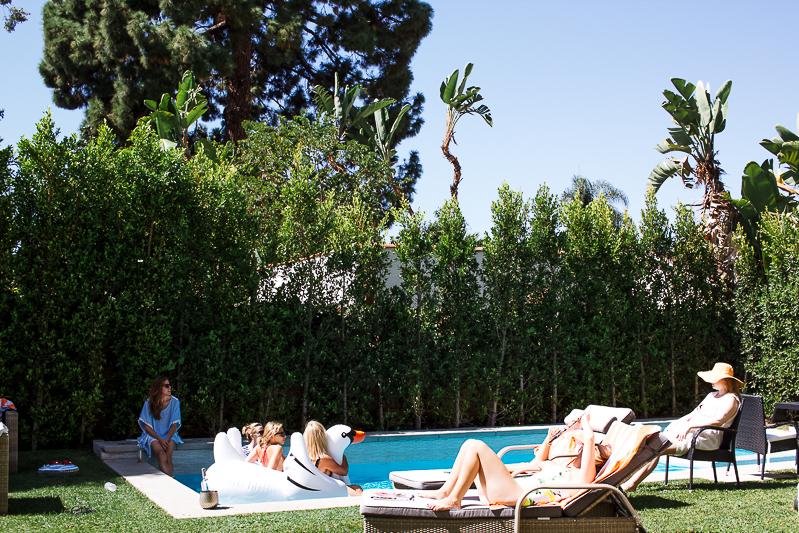 THE BASICS
Where We Stayed: We did an AirBNB and the location was a TEN. Close to everything, I believe this was responsible for making our entire weekend effortless. 8 of us slept comfortably and the outside pool area is ridiculous!
Rent A Car: We decided last minute to rent a Tahoe. My friend got a ridiculous deal at Costco of all places! I was a bit weary but given LA is so spread out unlike most cities, I would HIGHLY recommend it. Super handy for groceries, going to/from airport, random errands and going out. One of the girls was pregnant and volunteered to be our designated driver at night! Such a trooper Lexi. Thank you!
What To Wear: LA is super casual and chill. Boho chic if you will! Which is everything I'm not – haha. It's nothing like the night scene in Miami or Vegas. We did one night of cocktail dresses (Saturday). The rest of the trip we dressed cute and casual (think jeans, rompers and leather pants). P.S. It gets COLD at night.
Going Out: The bars and clubs are packed at night and almost impossible to get in. So be sure to make reservations – even if it's just drinks. I'd recommend making a ton of reservations and just cancel where you don't go last minute. Also, a lot of the hot spots are restaurants, so you can choose to eat there first, then you're already in!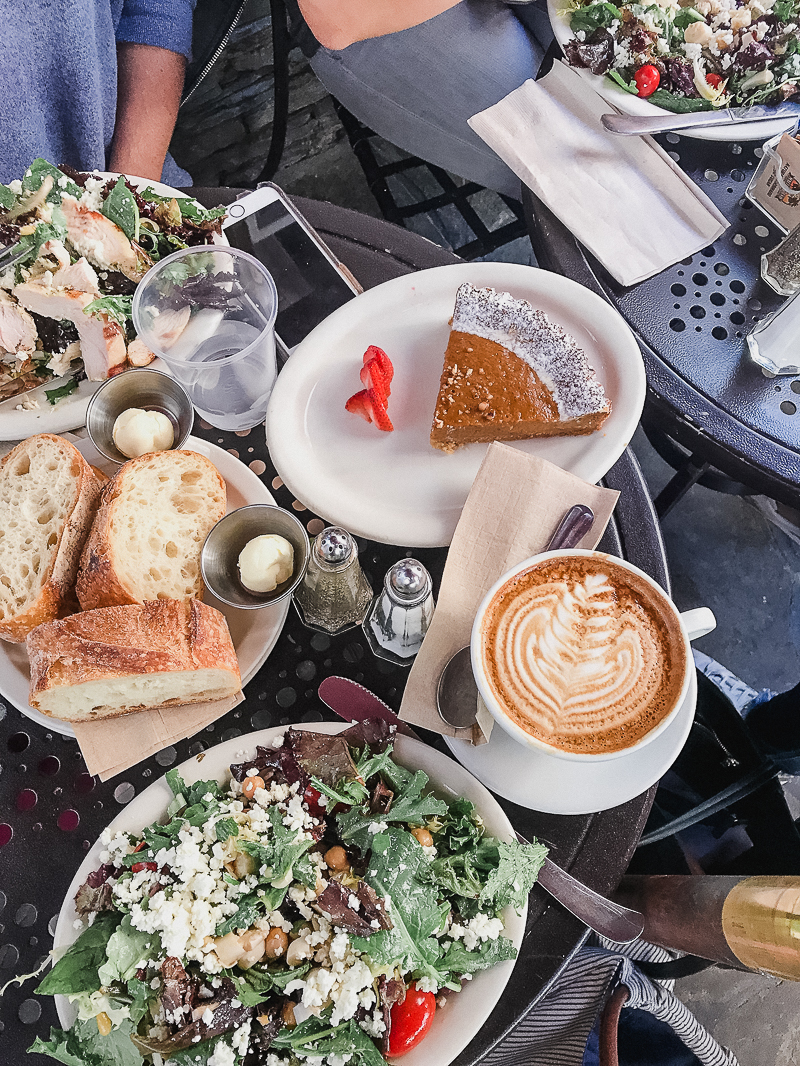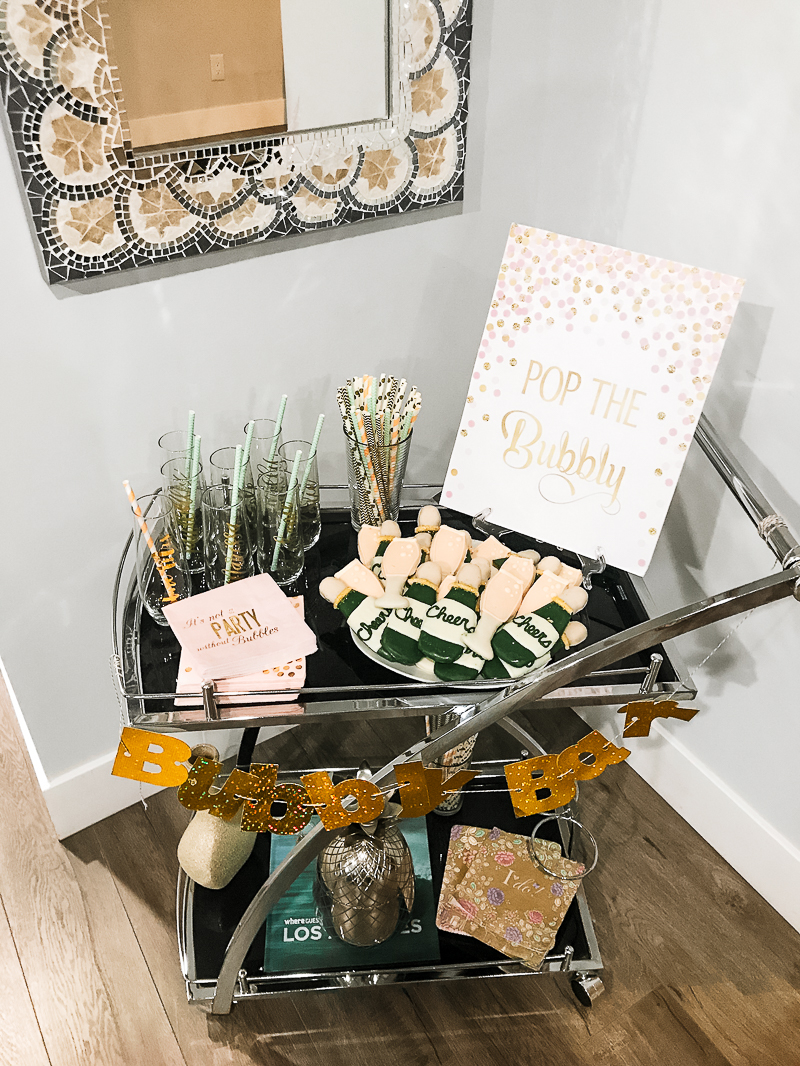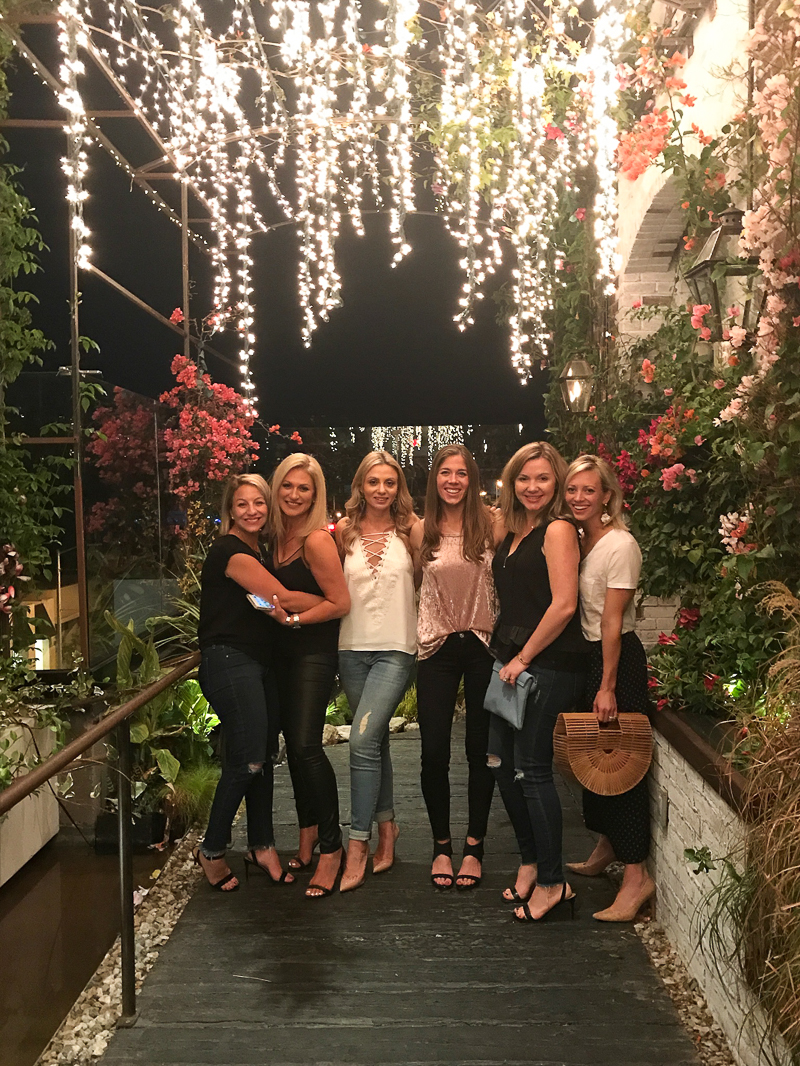 FRIDAY
Noon: Arrive around Noon at LAX, pick up car rental.
1:30 PM: Lunch at Urth Cafe in Beverly Hills. SO GOOD. Definitely a local favorite. Order one of their famous salads and desserts.
3 PM: Get settled into the house and decorate. Send a couple girls to Trader Joe's (it was so close!) for food and drinks for the house. We picked up food for breakfast, snacks, one lunch, lots of booze and apps.
Evening: Enjoy heavy apps, a champagne and cheese tasting at the house.
Late Night: Drinks at Catch, followed by cocktails at Pump in the garden – SO MUCH FUN!!! We saw James Kennedy (the DJ from VanderPump Rules) there too.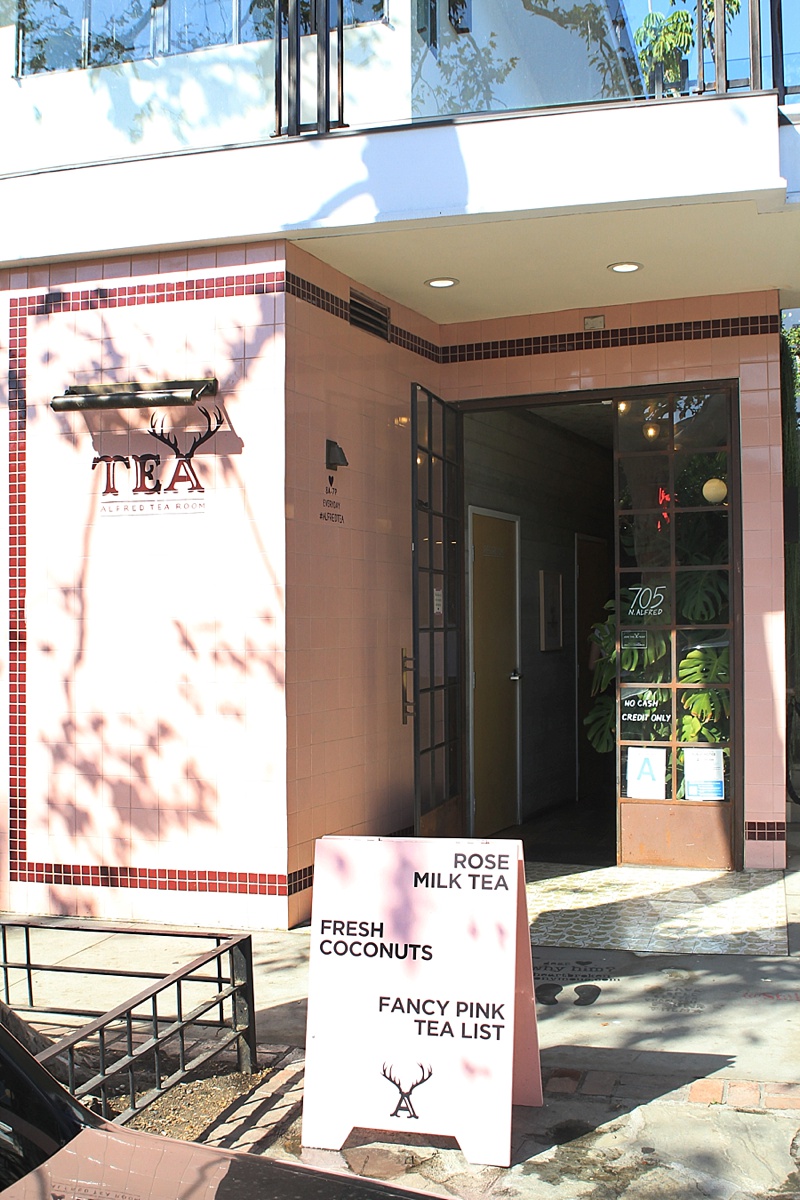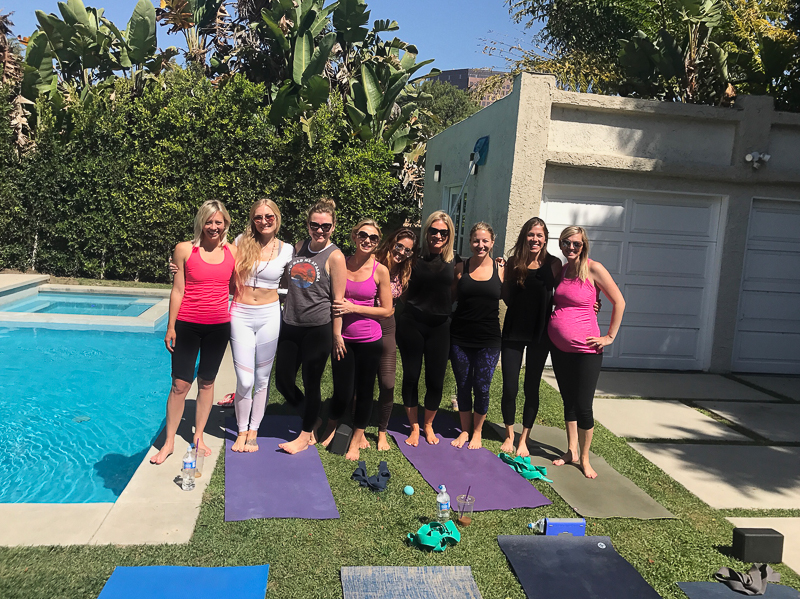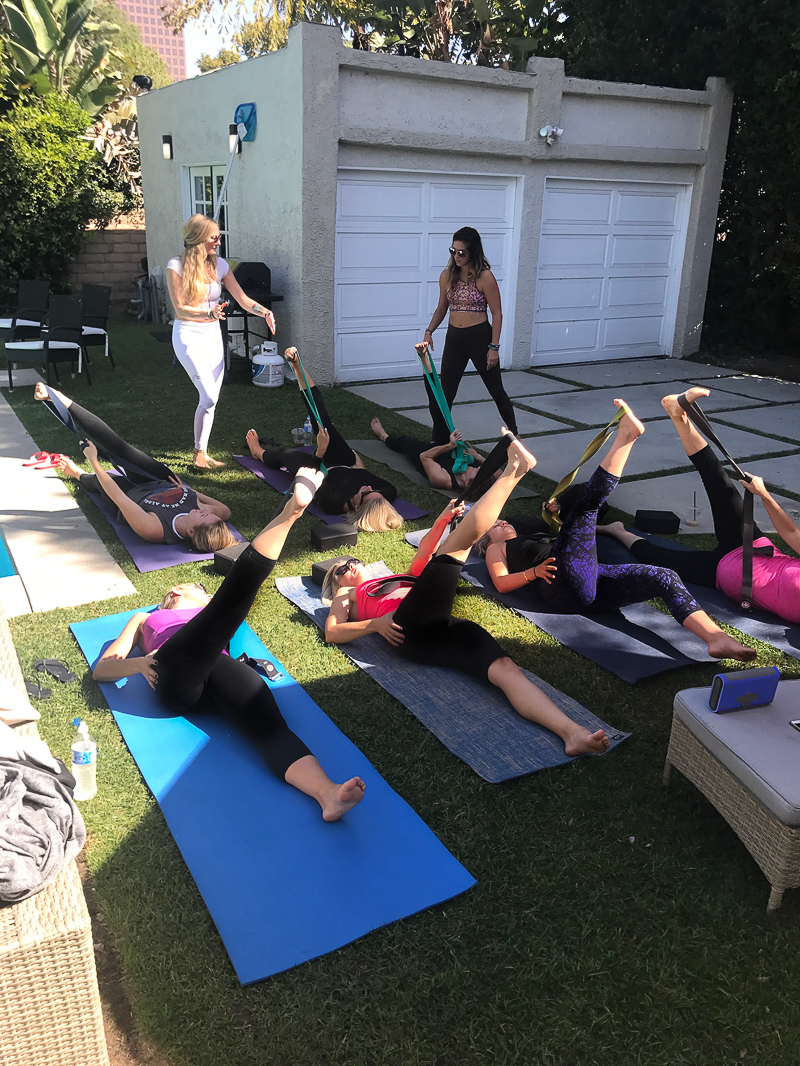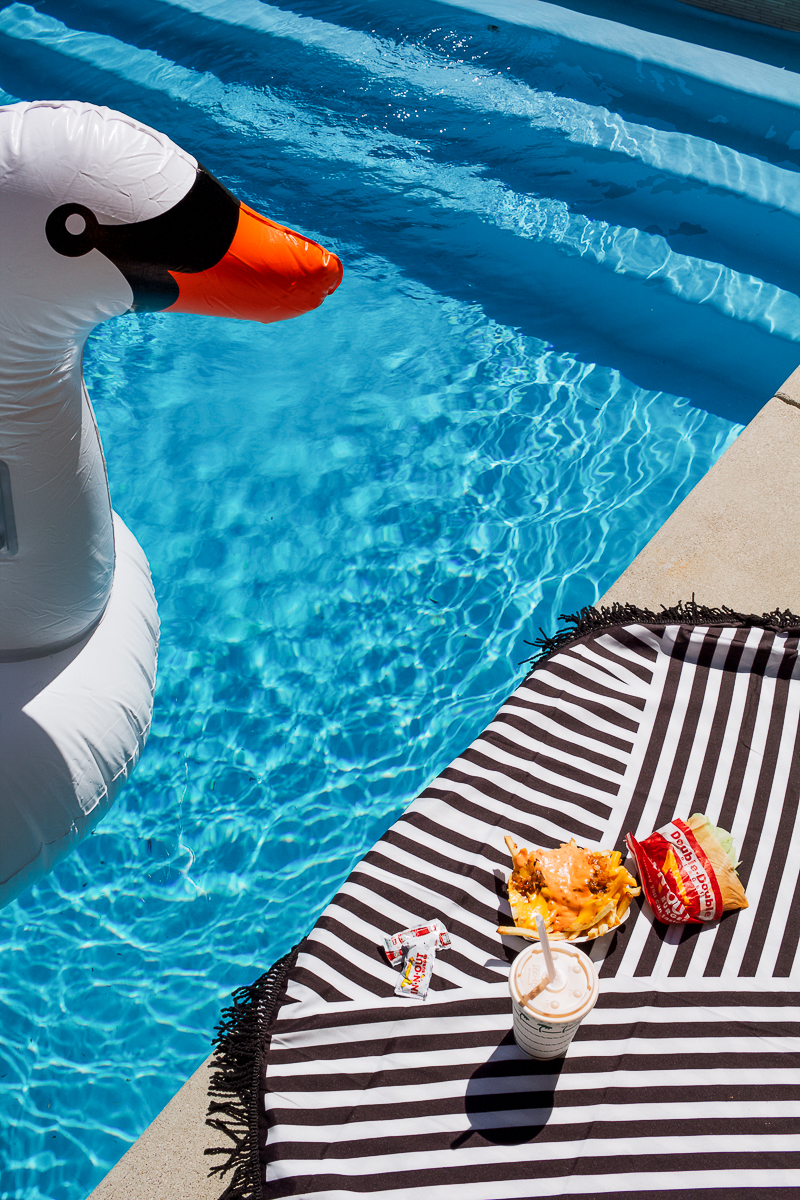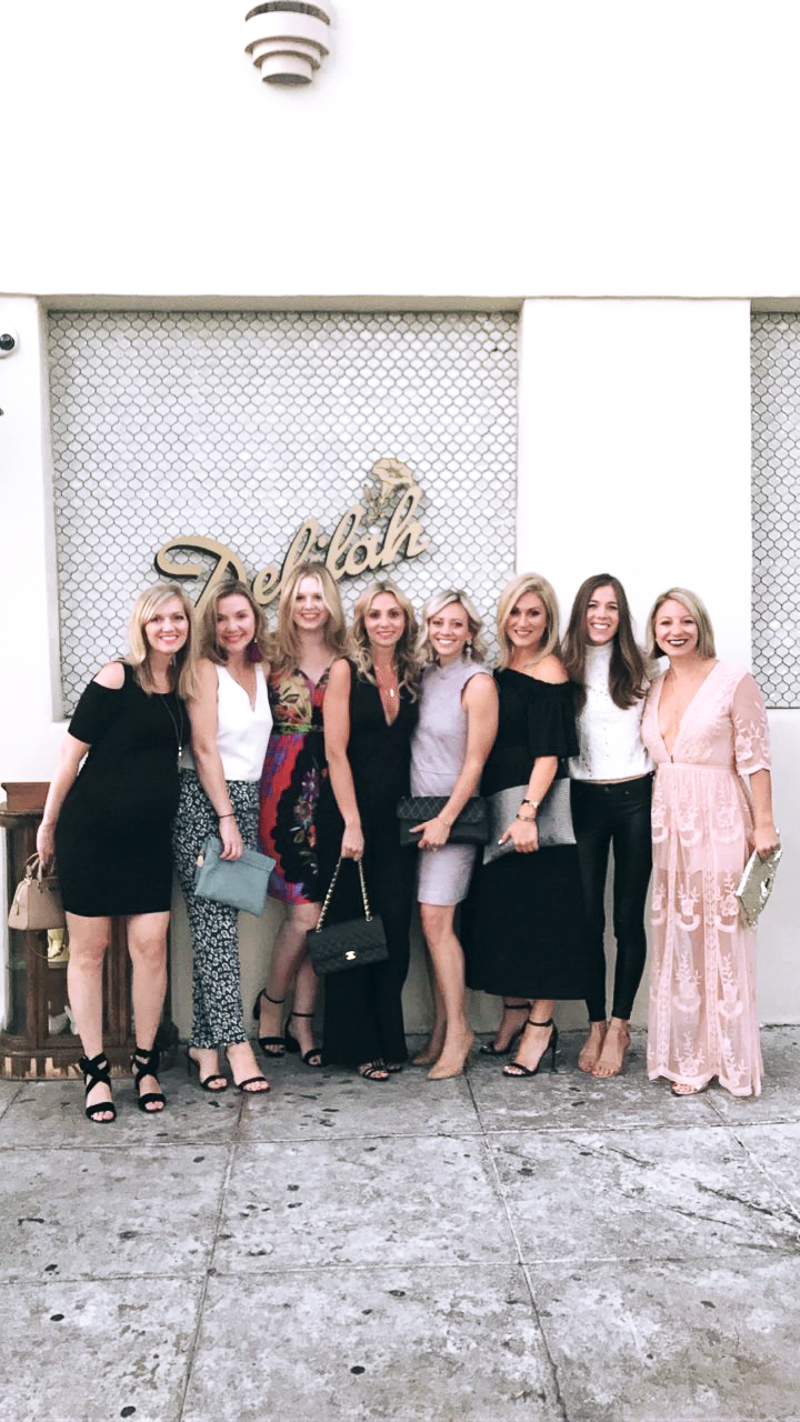 SATURDAY
Morning: Coffee/tea run at Alfred's. Lauren and I also took some pictures this morning!
10 AM: Private yoga by the pool! Our instructors (who look like Barbie and Skipper) came to the house in the morning. Feeling a bit sluggish from the previous night's activities, the girls adjusted their class accordingly. They stretched us out and massaged us for an hour and a half. IT WAS HEAVEN. We all agreed this was our favorite activity of the entire trip.
12 PM: In & Out Burger at the house (2 girls volunteered to pick it up!). Get the animal fries.
All Day: Relax and enjoy the pool all day. Champagne and sauvignon blanc were flowing.
Dinner: A fabulous long dinner with craft cocktails at Delilah's. See where the night takes you from there!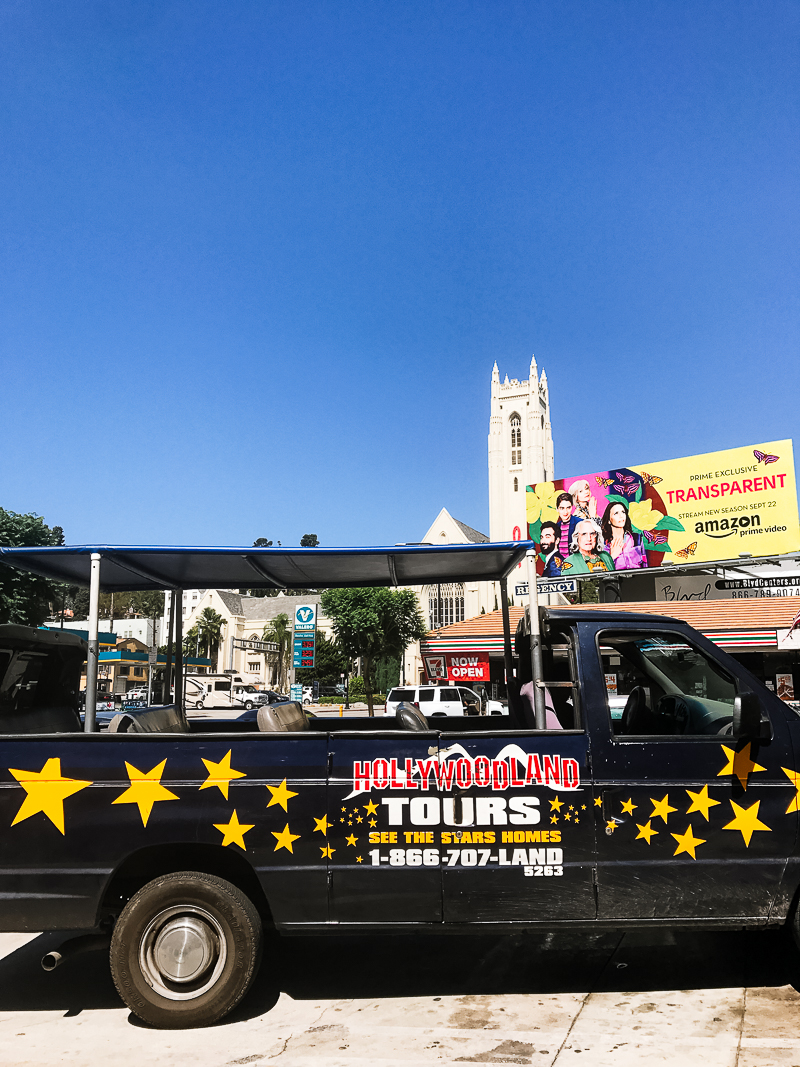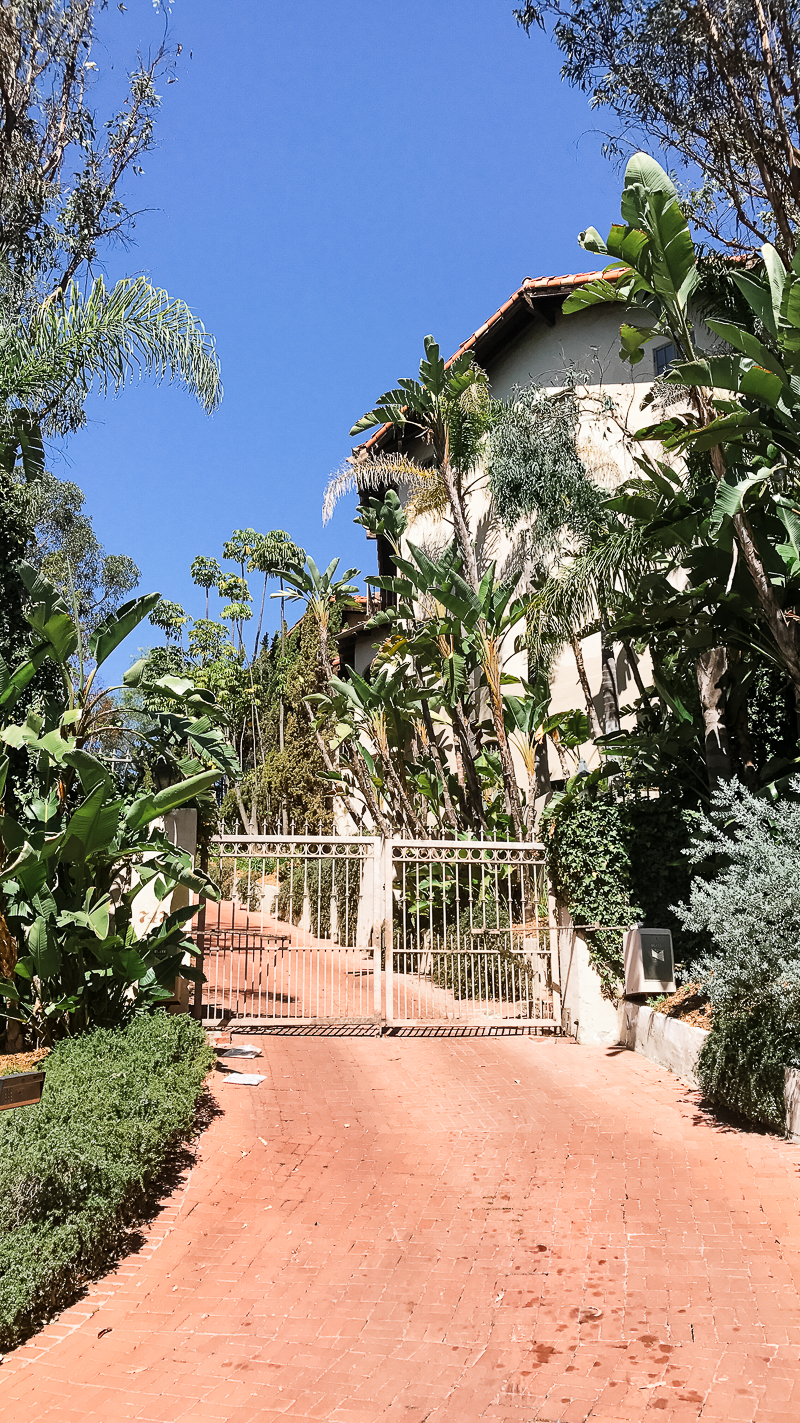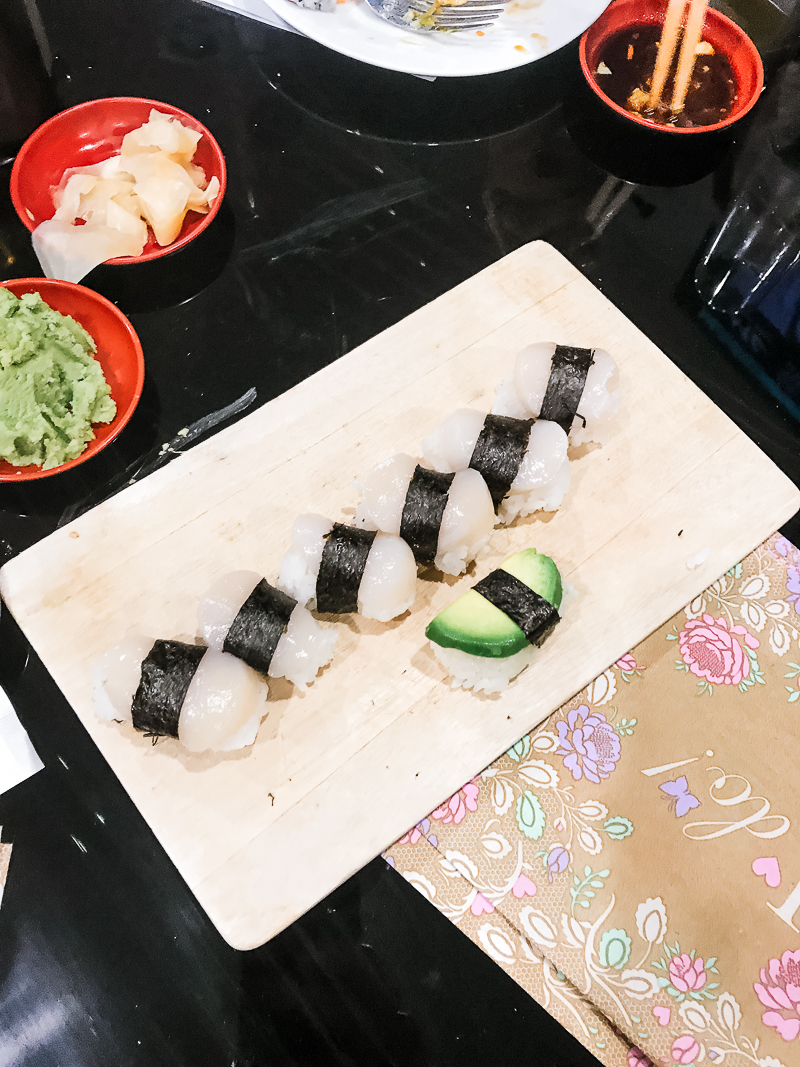 SUNDAY
Morning: Wake up when you want and enjoy the pool.
11 AM: A few of us made a run to this crazy super healthy grocery store. And it's AWESOME. My friend wanted to buy this $20 coconut yogurt that's impossible to find. We also got custom green juice smoothies and acai bowls to go. I'm pretty sure this is where Kourtney Kardashian shopped in KUWTK.
1 PM: Hollywood Celeb Bus Tour! The tour lasts 2 hours and cross your fingers you see some A List celebs. We saw Justin Timberlake, Cameron Diaz, Johnny Depp, J-Lo and so many more celebs homes. Tip: I think a lot of tour guides lie about who's house you're seeing. But to drive up in the hills is SO cool and worth it. You also get a great view of the HOLLYWOOD sign. We didn't see any celebs but we saw two people in Range Rovers who covered their face when we drove past them!
3 PM: Apps and spicy margarita pitchers at EP LP Rooftop.  We met Cody Simpson!!
5 PM: Head back to the house and treat yourself to some at home spa treatments (think face masks and foot soaks).
7 PM:Sushi Girl comes to the house! Learn how to make sushi and she serves you dinner. We played games and the bride to be opened her presents while we were served incredible homemade maki rolls!
9 PM: Drinks at the famous Chateau Marmont. I brought back candles for our house 🙂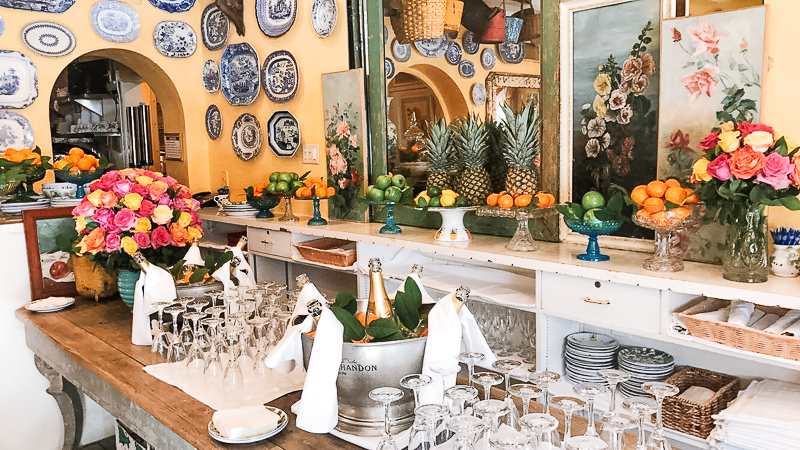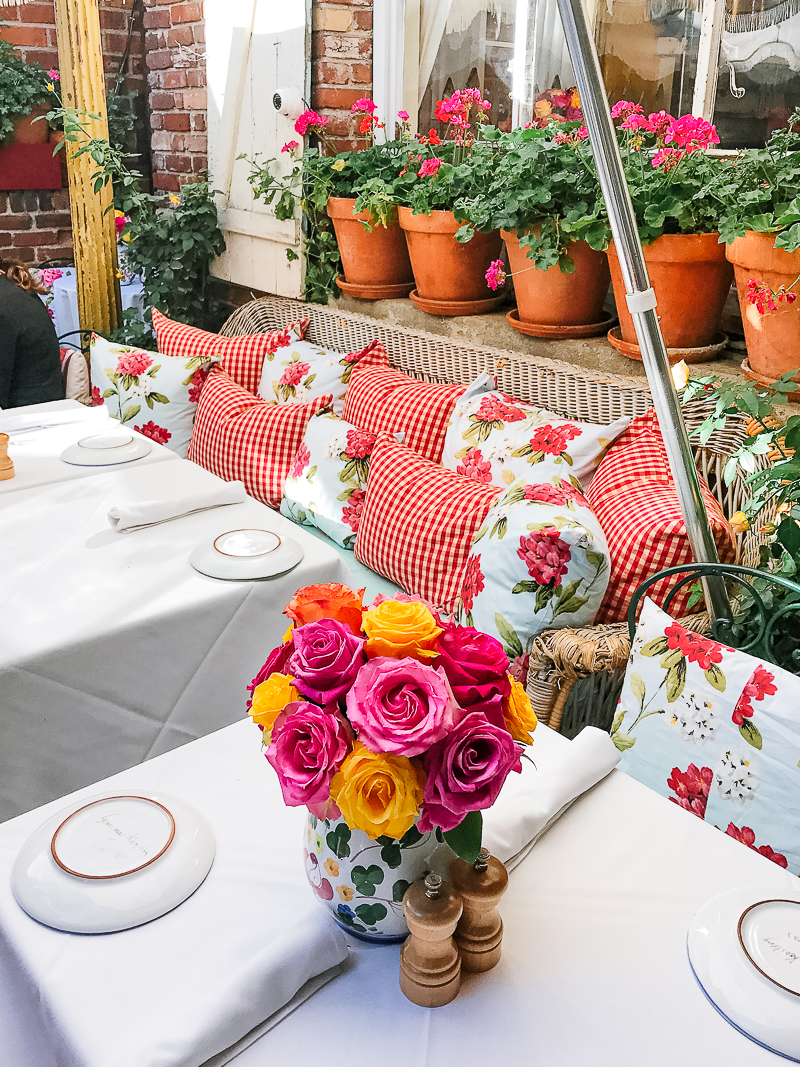 MONDAY
Morning: Brunch at The Ivy. This quirky spot is an LA must. So beautiful and a celeb hot spot. Afterwards, walk around and do some shopping on Rodeo Drive before you make your way back to LAX.
Afternoon: Fly home!!
*********
Does this sound like a fun time or what? 🙂
In an effort to make the weekend run smoothly and avoid dealing with the hassle of splitting costs of things in the moment, the bridesmaids collected $$$$ from us upfront.  It covered almost everything for the weekend (car rental, groceries and all our activities). It made things so easy!
A huge thank you to Ashley, Marissa and Lexi for planning this incredible trip!! And Anna, so excited to see you walk down the aisle this Saturday!!!!!!!!