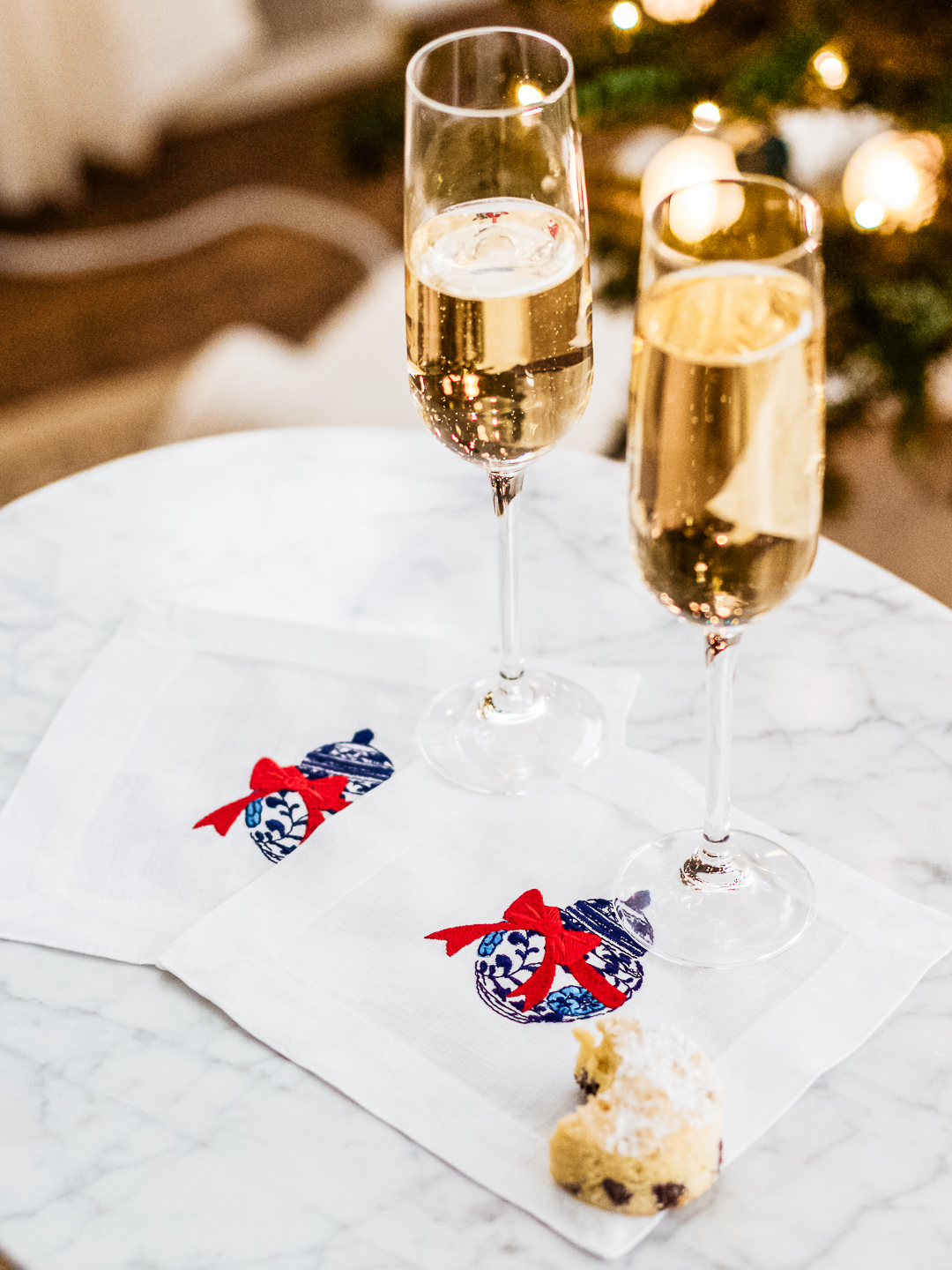 What's your favorite holiday tradition?
We have so many, but there's one in particular I adore. We started it after Sean and I got married and it's something you can do with your family, girlfriends and significant others too!
Trim The Tree
Here's a little secret behind how it all started. Even Sean doesn't know! I was having trouble getting my new husband to help me decorate for our first Christmas together. So I decided to turn this "chore" into an experience. And it worked like a charm 😉 This will be our fourth year in a row!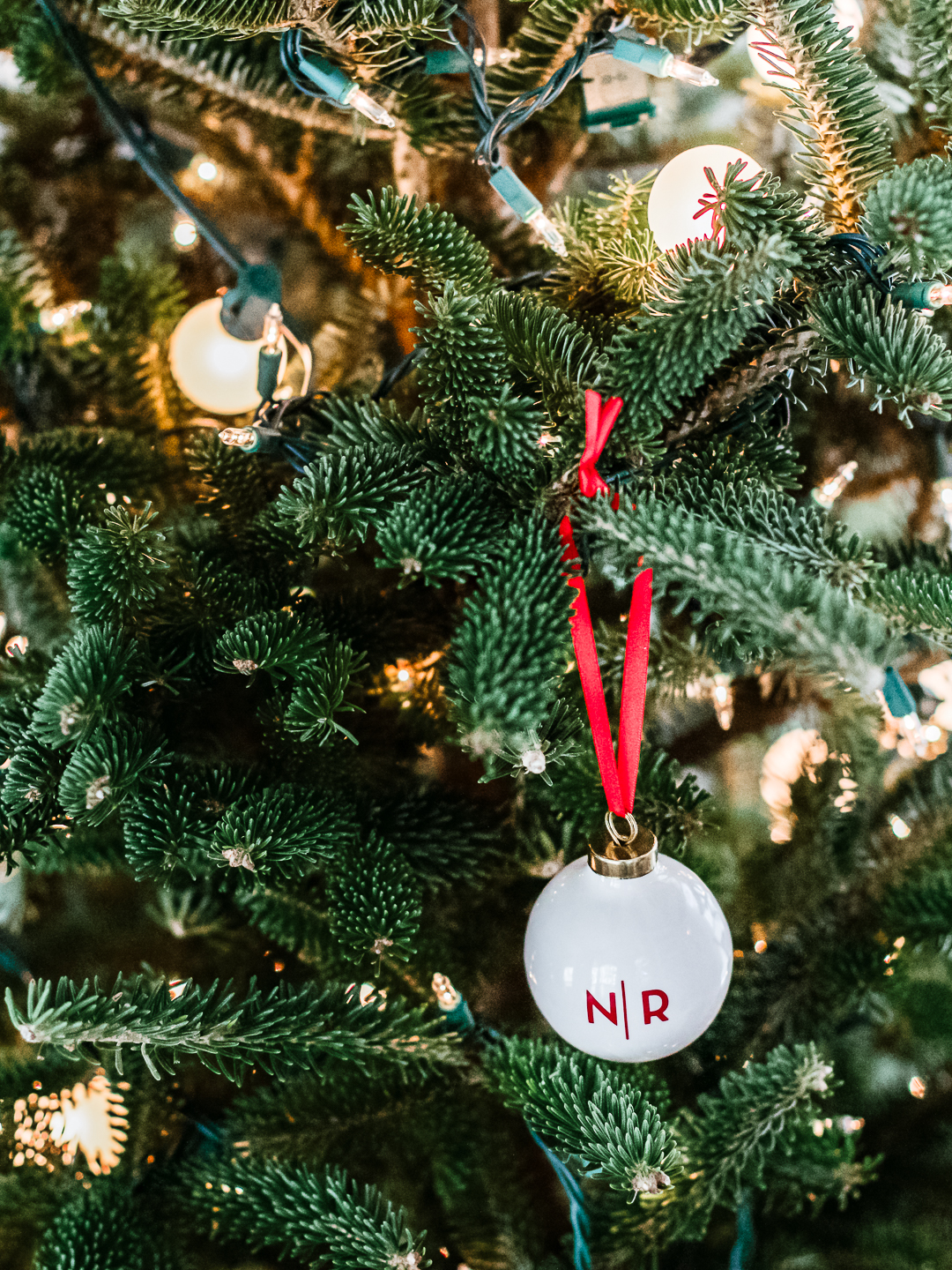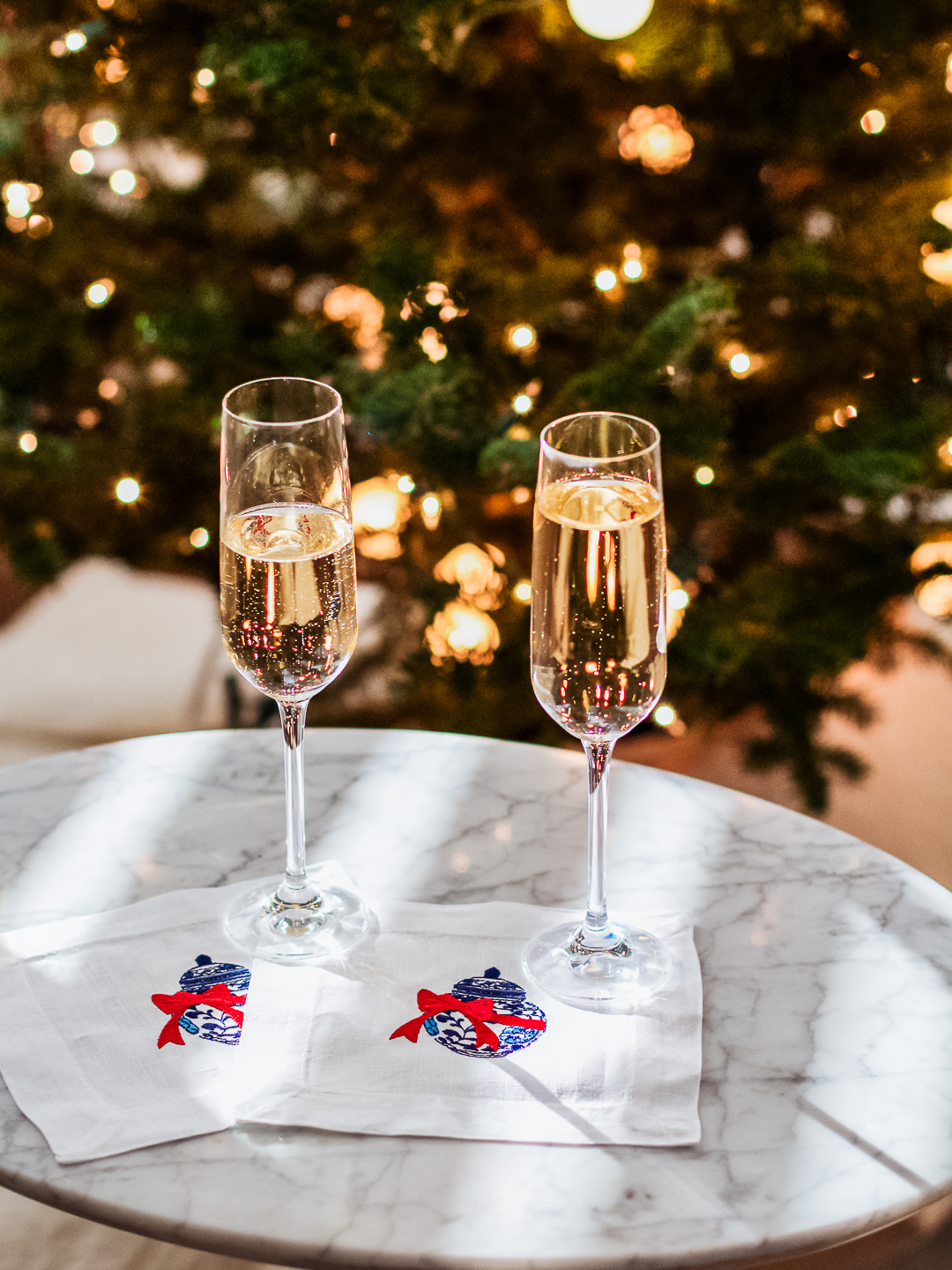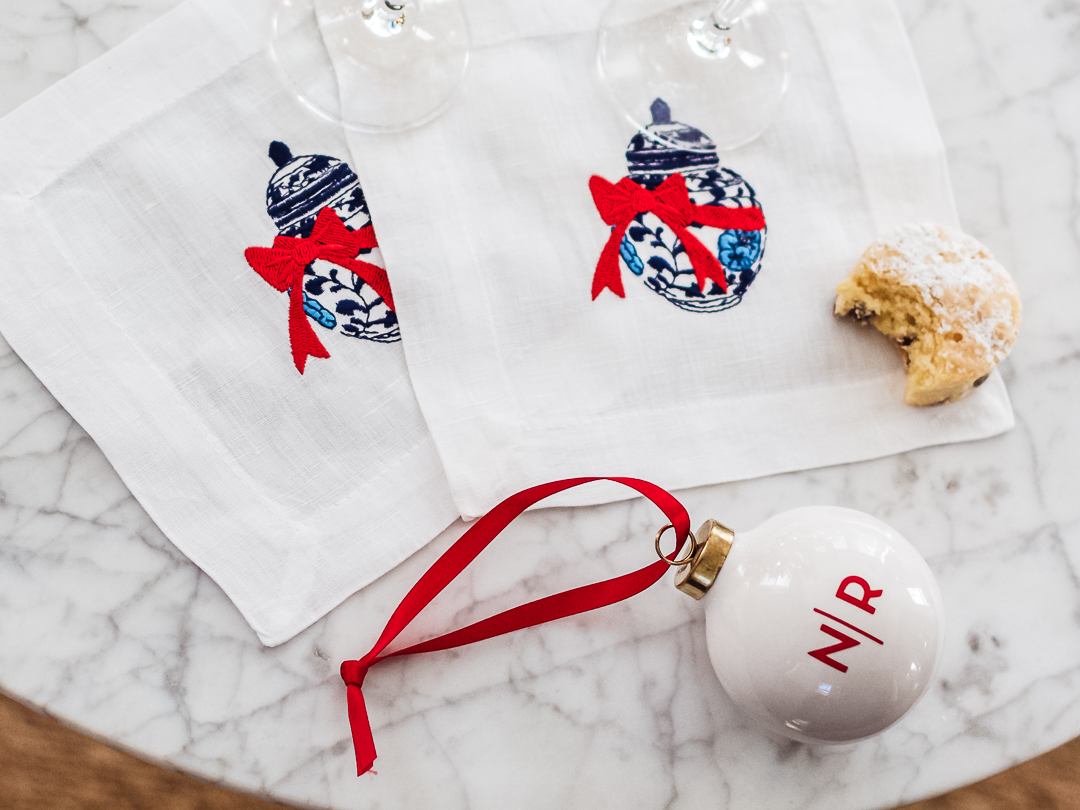 We go all out and it's just the two of us. We make it a point to turn off our phones and have a nice sit down meal. Afterwards I'll pour champagne (or make a festive cocktail), lay out dessert, turn on some Christmas music and we'll decorate the tree. I like to display all the ornaments in a giant bowl keep the hooks handy in a little bowl next to it.
Larry loves it too. Last year, when we weren't looking, he ate all the Christmas cookies. That little bugger! After it's all over, your tree is looking mighty fine and good to go. Plus you get to spend some quality time with loved ones. Not to mention it's a great way to break up the week!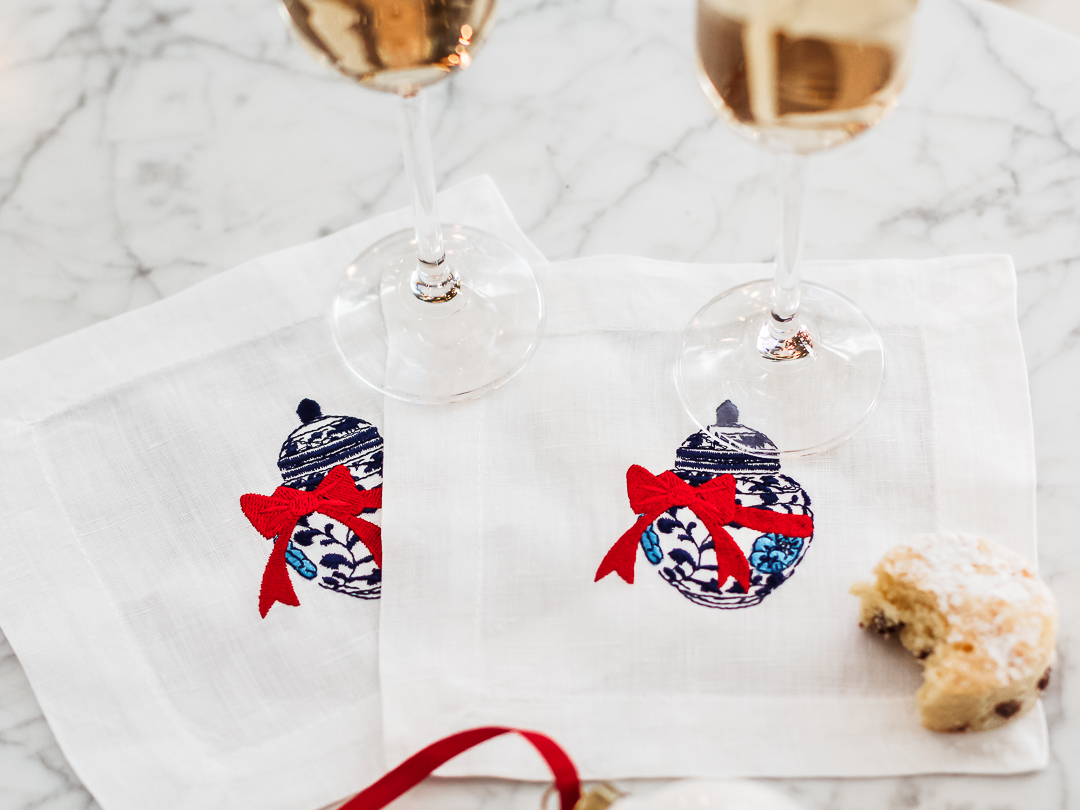 When I go all out for cocktails, I love using linen coasters. They dress up any occasion and there's something so fancy and traditional about it. I got these from one of my favorite local boutiques, White Elephant Designs. And they're having an EPIC SALE right now! Save 30% off everything online using code HOLIDAY. How cute is this personalized ornament too? Makes for a great hostess gift idea.
I'd love to hear about your traditions too! Share below.
P.S. Tomorrow's CYBER MONDAY. Save so much money on your stocking stuffers and gifts for those who have everything! Plus I just heard (hot off the press) that J.Crew is having a 50% off sale right now! Say WHAT?!
Thanks White Elephant Designs for collaborating on this post!