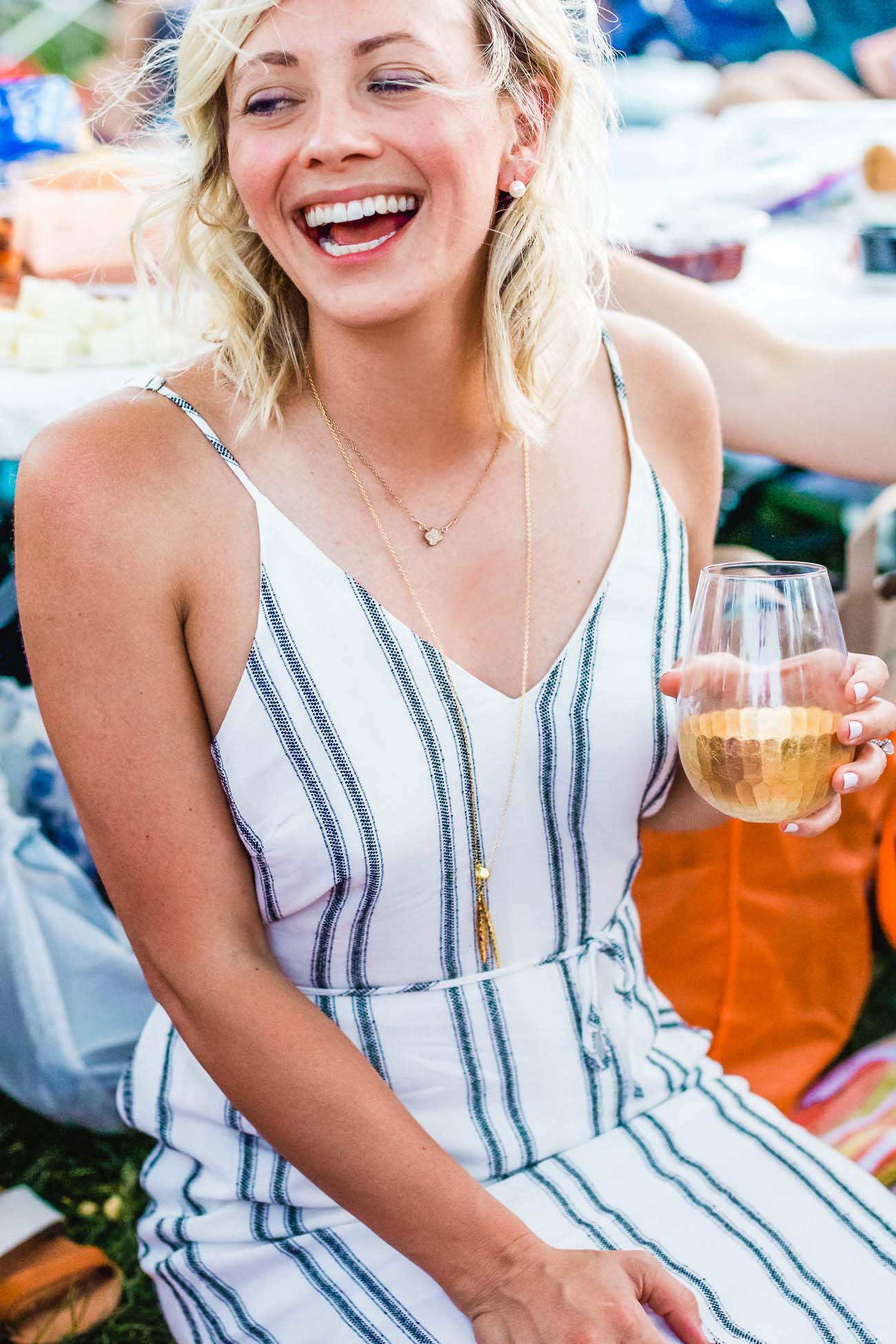 Outfit Details: striped midi dress || short gold necklace c/o marrin costello|| long gold necklace (sold out but very similar here) c/o gorjana || pearl earrings c/o crown jewelry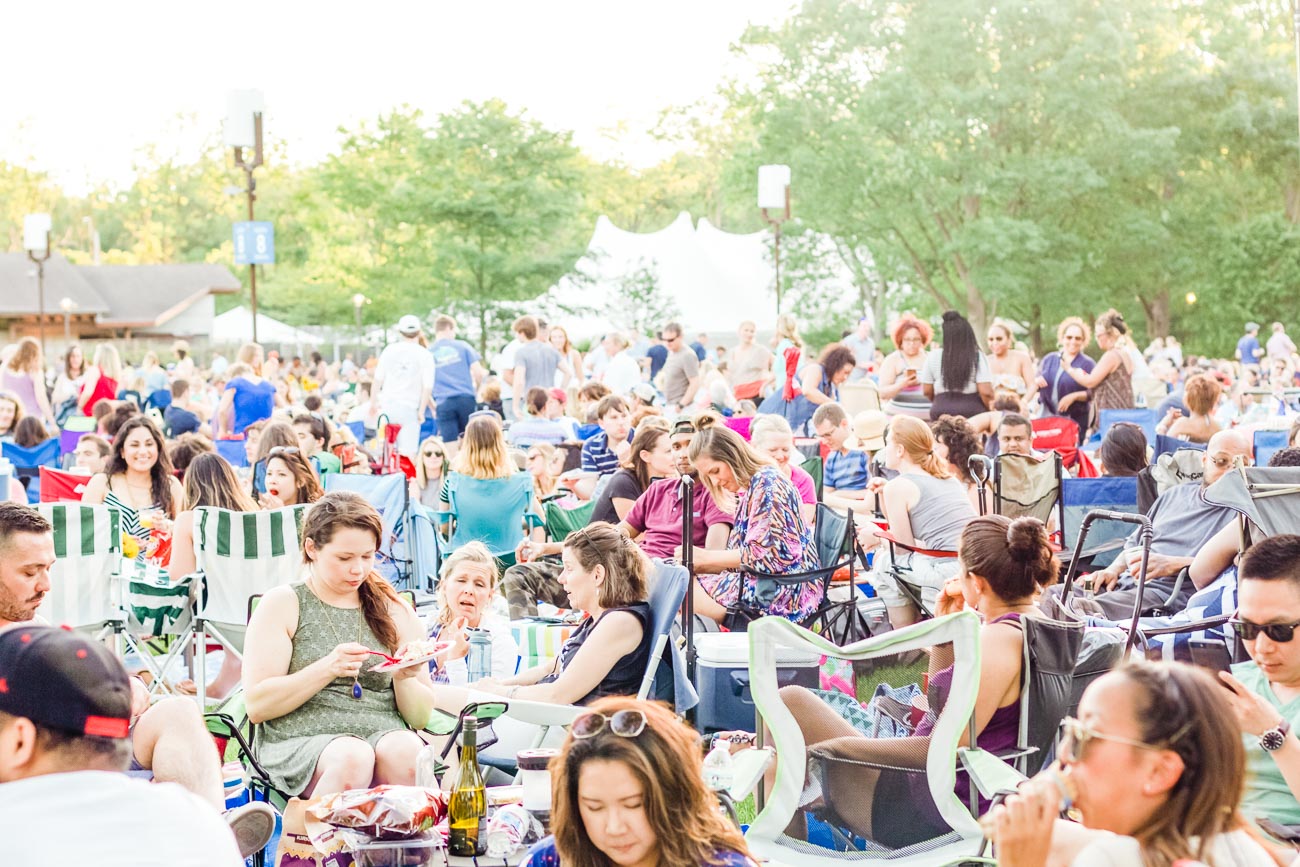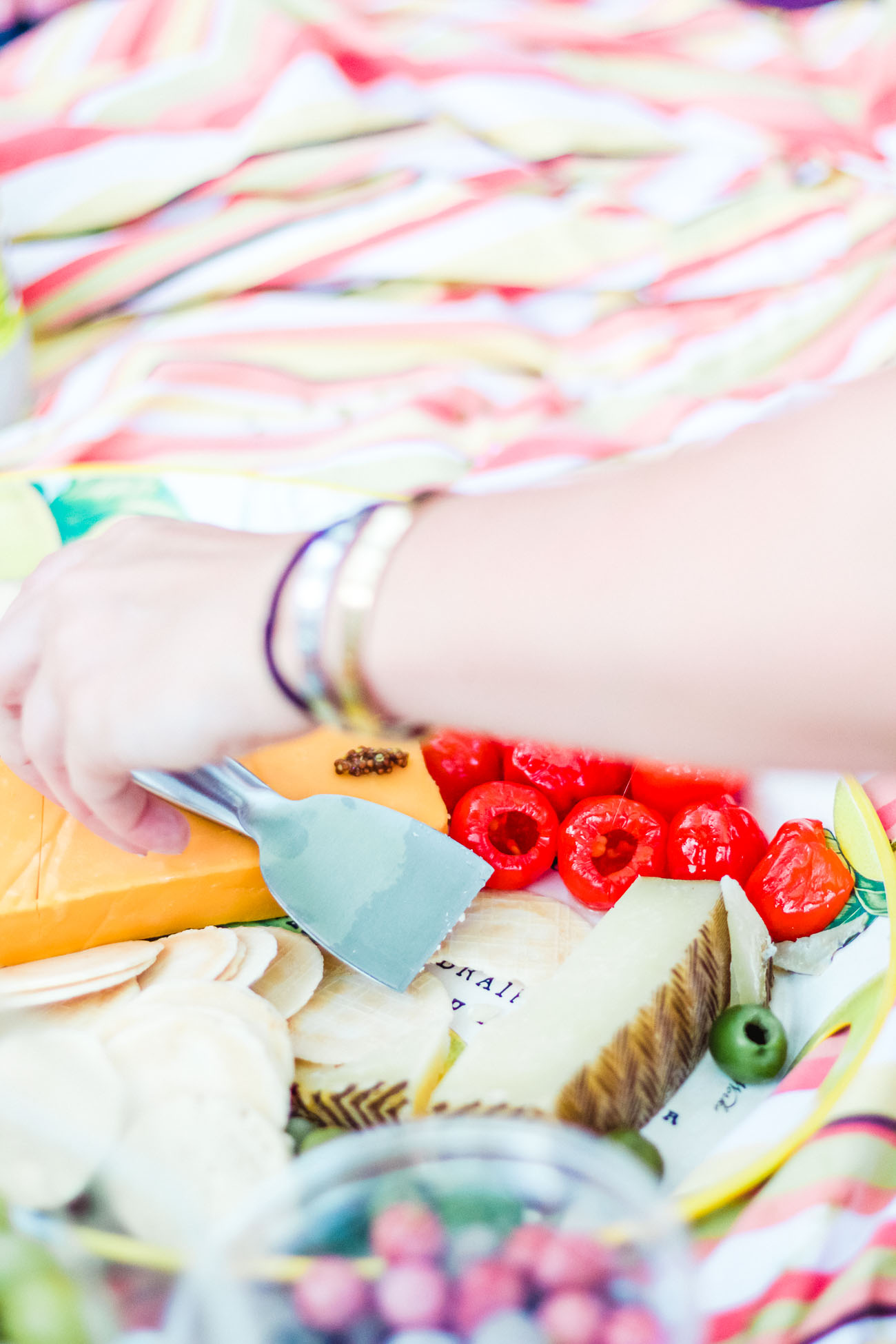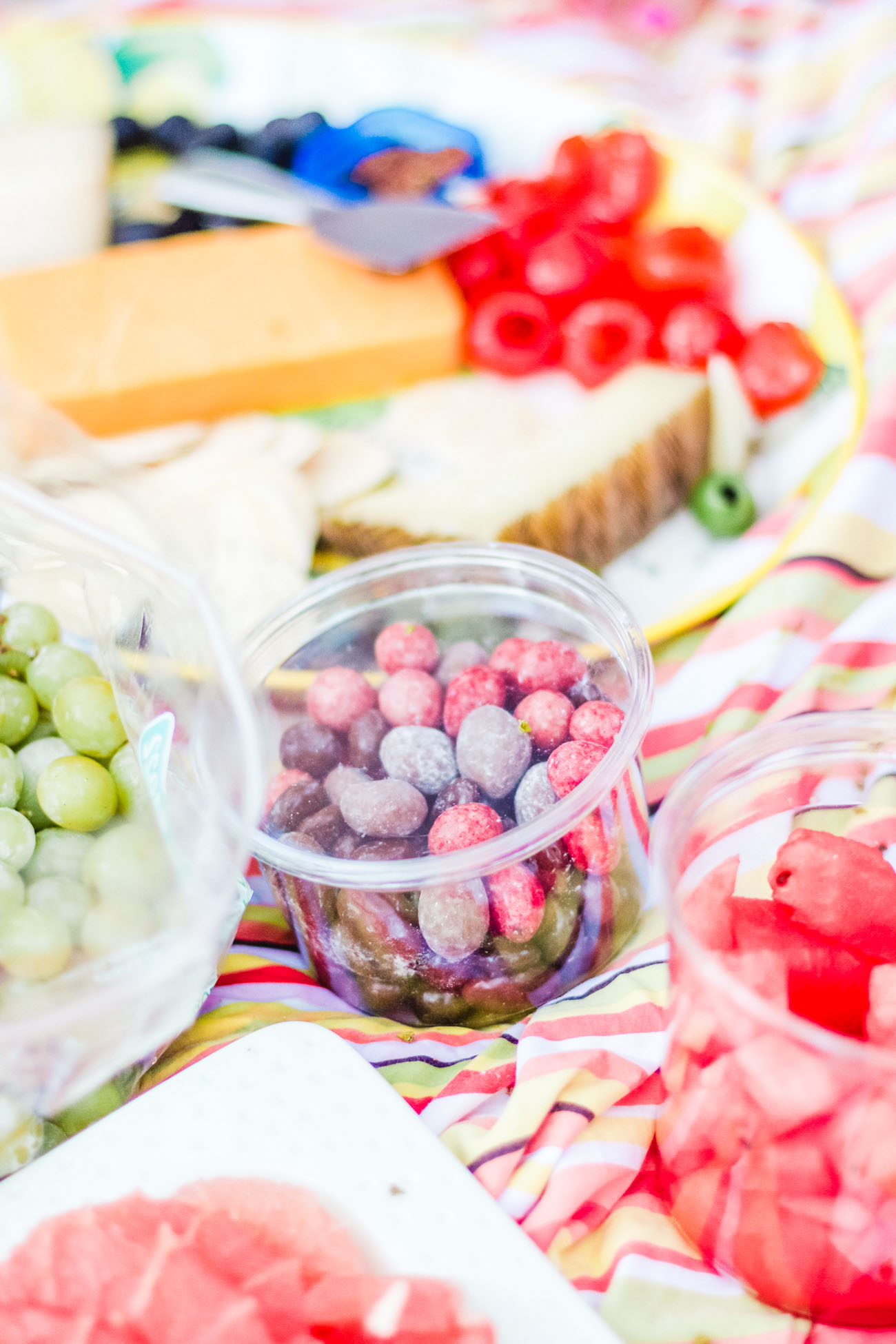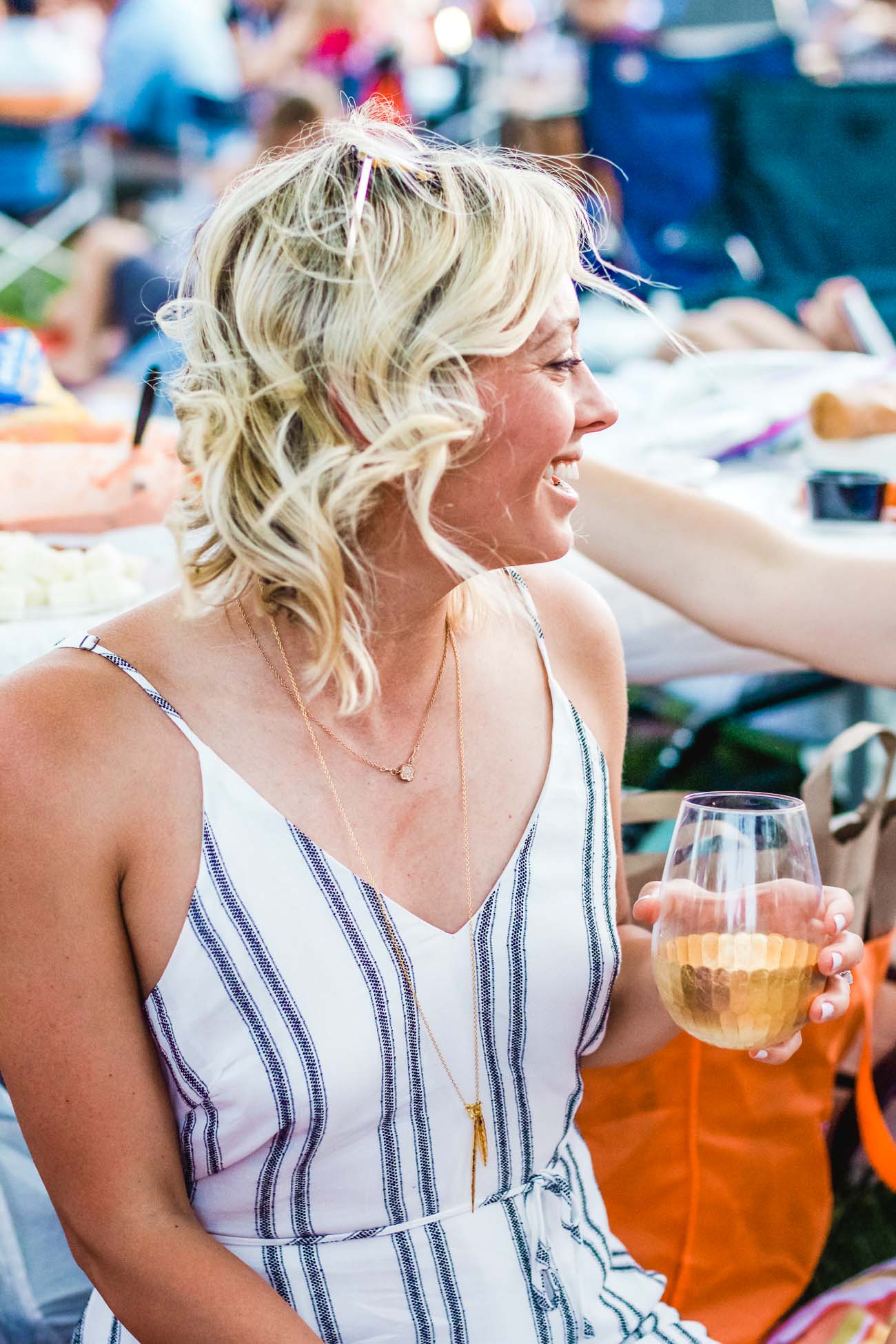 Hi ladies! How was your weekend?
I think I'm still smiling from all the fun we had!
Katie (the new Cedar & Rush intern) stayed with us Thursday and Friday night. She helped me style and shoot some upcoming blog posts. Can't wait to show you. We also brainstormed a summer photoshoot idea, which we'll be doing in a couple of weeks. Yay! Thanks again Katie for all your help!
Saturday we saw John Legend at Ravnia! If you aren't from Chicago, Ravinia is a concert venue where you can picnic and bring your own food and wine. It's a blaaaaast (the wine never stops flowing) and we go every year. Also, did you see John and Chrissy visited the Lincoln Park Zoo and Lou Malnati's while in Chicago?! Love them.
I picked up this darling striped dress from Nordstrom right before the concert. It was 90 degrees out, so I needed something light and airy. I love how it's not a maxi, but long enough where you can sit cross legged on a blanket and be comfy. Perfect for picnics and beaches. I know I'll be busting it out all Summer long.
Who's excited it's SUMMER!!?! This weather we're having is blowing my mind!
---
SHOP THE POST

SaveSave
SaveSave