A random dream of mine is to have monogrammed cocktail napkins for every family member and close friend.
Imagine. This. You come over to my home (don't forget to wipe your feet!). And before your bum even hits the couch, I hand you your favorite cocktail with a linen napkin tucked underneath. Then all of a sudden, you realize… this isn't just ANY napkin. It's monogrammed with my very own initials!!!!
Feeling pretty special aren't you? So, yeah. That's basically all what I want in life.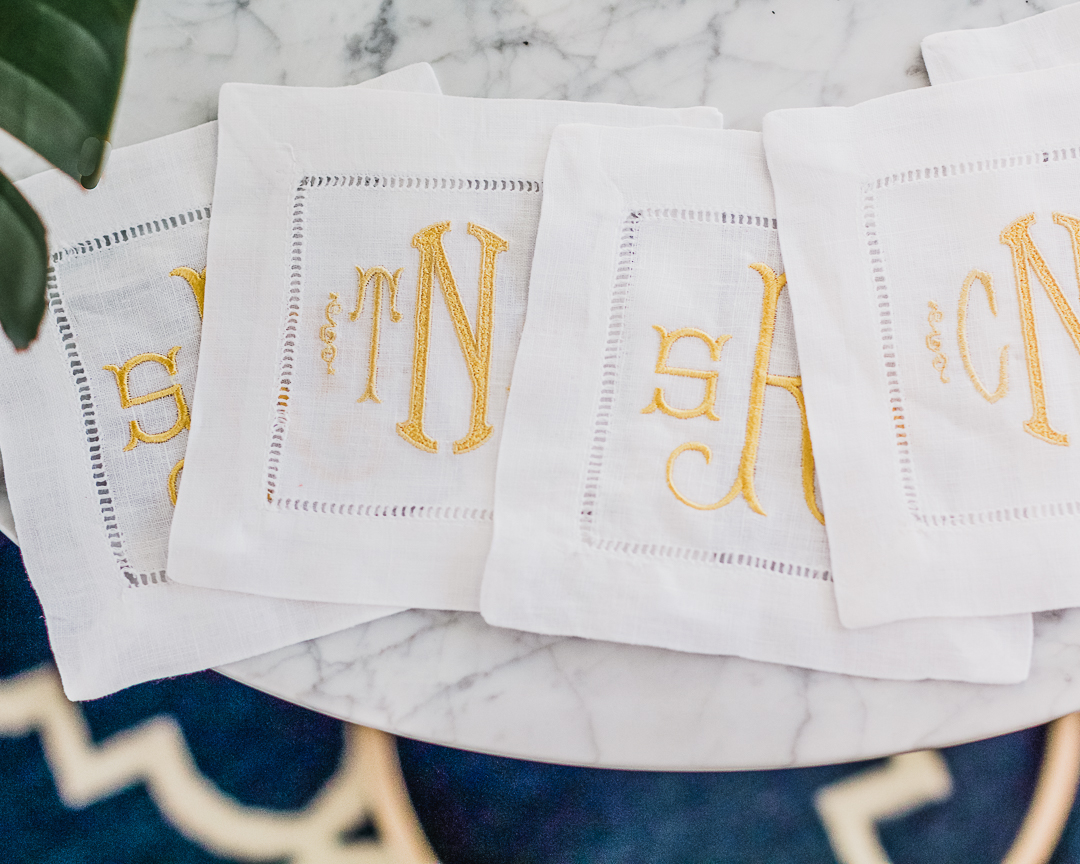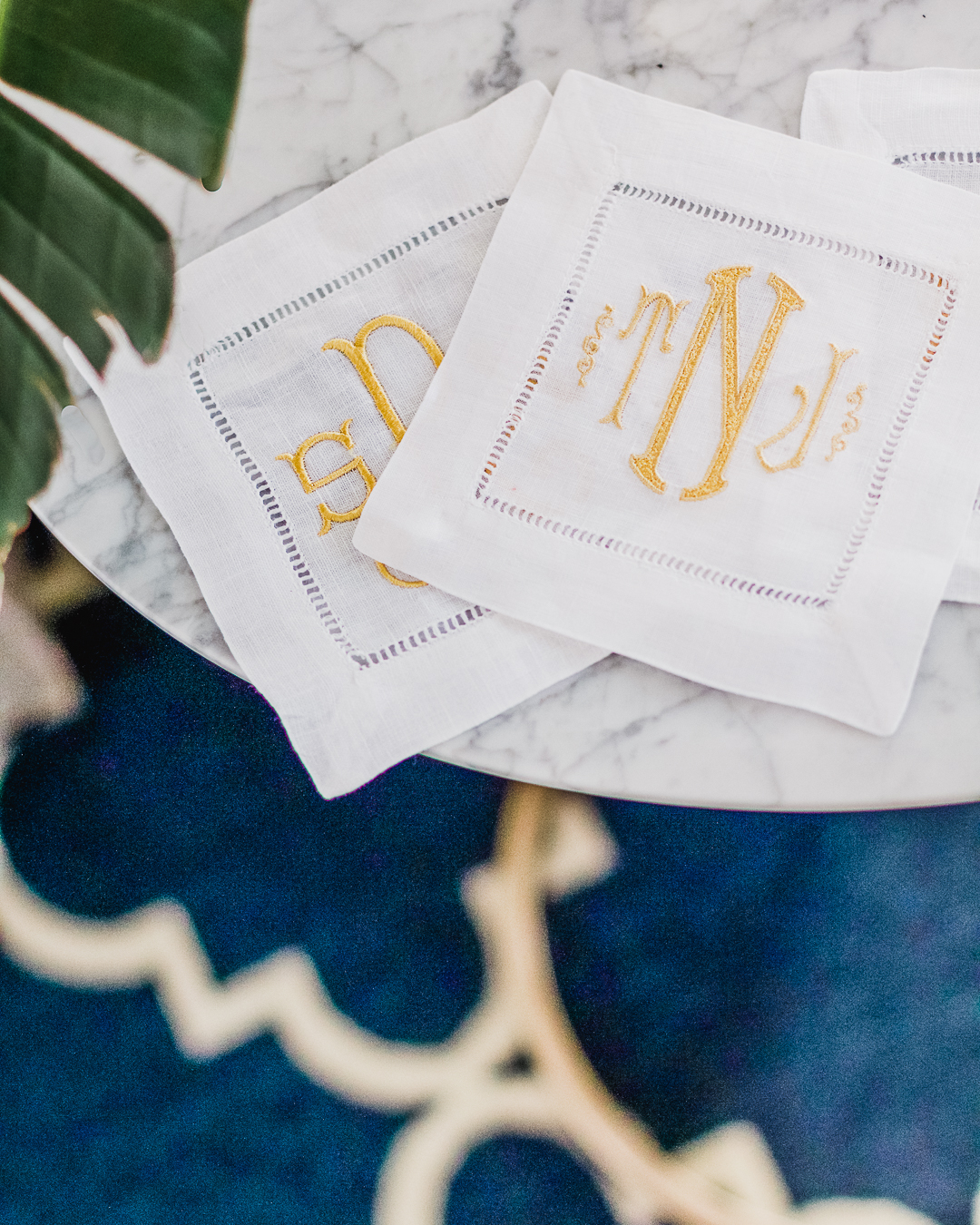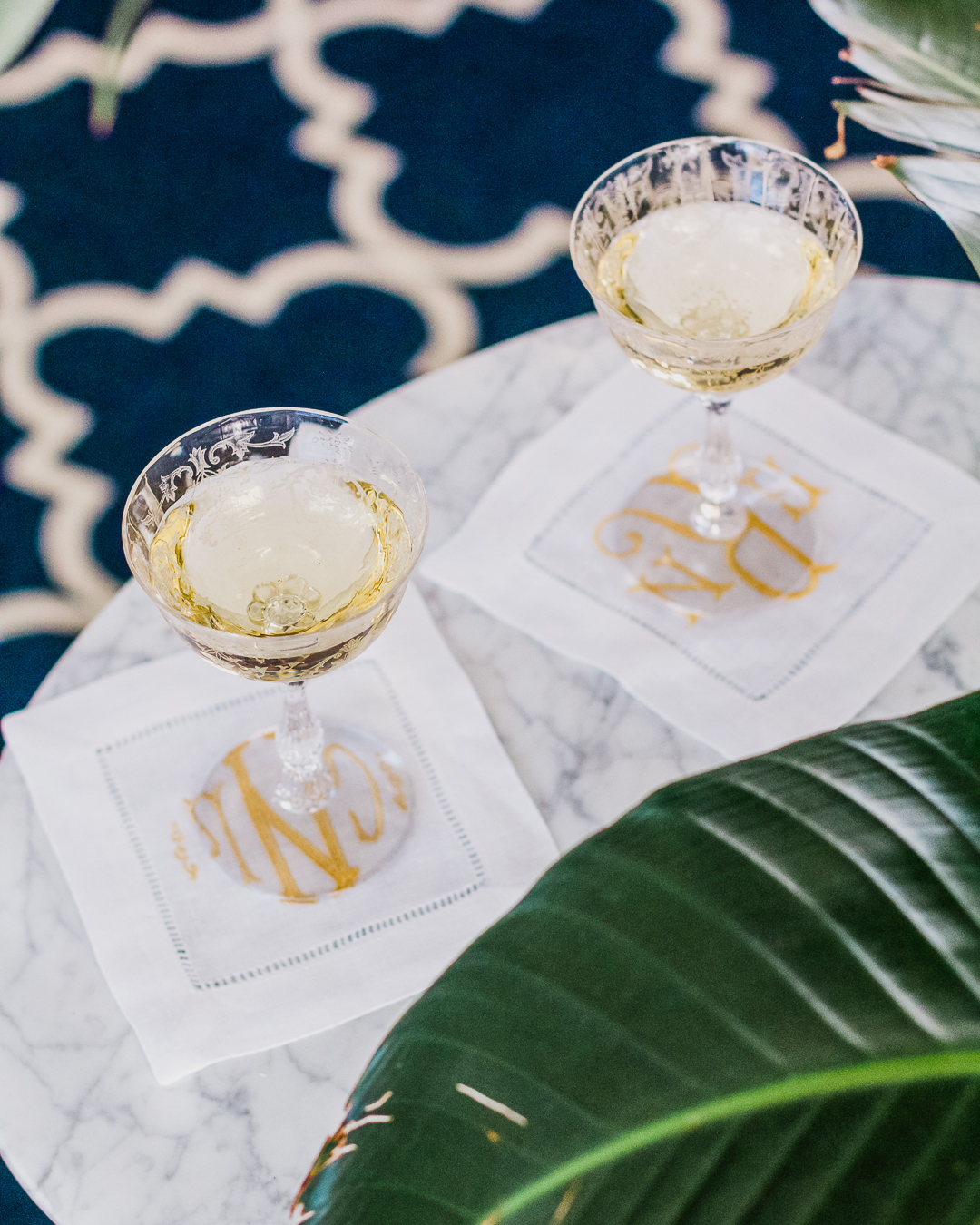 Thanks to Sew Special By V, my dream's sloooowly coming true! When I told the owner, Vilcy, about my vision, she was on it like icing on cake. Now, we officially have our first collection of monogrammed napkins and they're TO DIE FOR. I mean, how glorious is that stitching?! I can't keep my hands off of 'em. Kinda like Sean with me.
In this crazy, fast paced world, personalization goes a long way. And cocktail napkins are an easy way to do this. They make for unexpected party favors, hostess gifts, presents for your clients or boss, and so much more.
Which brings me to this…
Linens are much more than just napkins.
They're a way to express your personal style and make a statement. Even if you're just serving water or a can of beer on pizza night. They elevate the experience.
And more importantly, they're the perfect excuse to invite people over for a round of drinks. So be sure to visit Sew Special By V to start your own collection. Vilcy's a gem to work with! Oh and while your there, check out this adorable wedding gift idea!
2 Tips
Start with the people who visit your home the most. For us it's our family! Then expand your collection from there. Remember, these will last you forever and no rush.
You can personalize your napkins more than one way! It could be as easy as one in a favorite color, people's pets, a small stitching of your friend's favorite hobby or a even a fun print.
Cheers friends! Hope you're having a wonderful weekend and see you next week. Feels so good to be back!
MORE PERSONALIZED GIFT IDEAS
---
P.S. Another time I used linen cocktail napkins and the perfect time to host a party.
P.S.S. Do you like my little video? Do you want to see more of these? I plan to do more for 2018.
Thank you Sew Special By V for treating us to our first set of linen cocktail napkins! I know our family will love them 🙂
SaveSave
SaveSave